At the weekend I was wearing a skirt without tights for the first time this year. This means: Summer is around the corner! Toni and I planted some new flowers and herbs on our balcony already, but as soon as the warm season comes I also love to buy new plants for our apartment. So here are a few recommendations about how to display plants at home.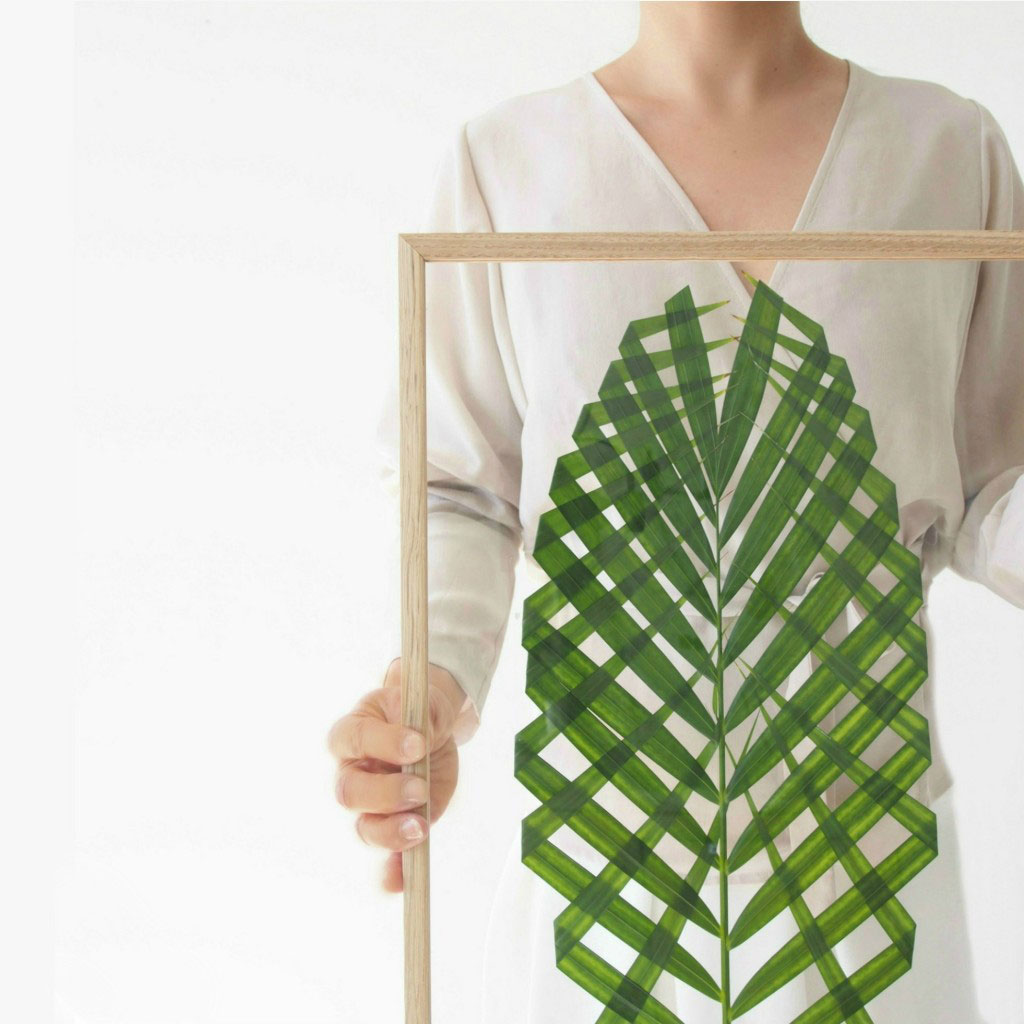 Recently I came across the blog monsterscircus by Mette. You can find a ton of beautiful DIY projects there, mostly inspired by Scandinavian design and craftsmanship. One project that really stood out to me is the DIY Leaf Art. It is getting warmer here every day and as I'm working long hours from my home studio I appreciate anything that is bringing some summer into my apartment as well.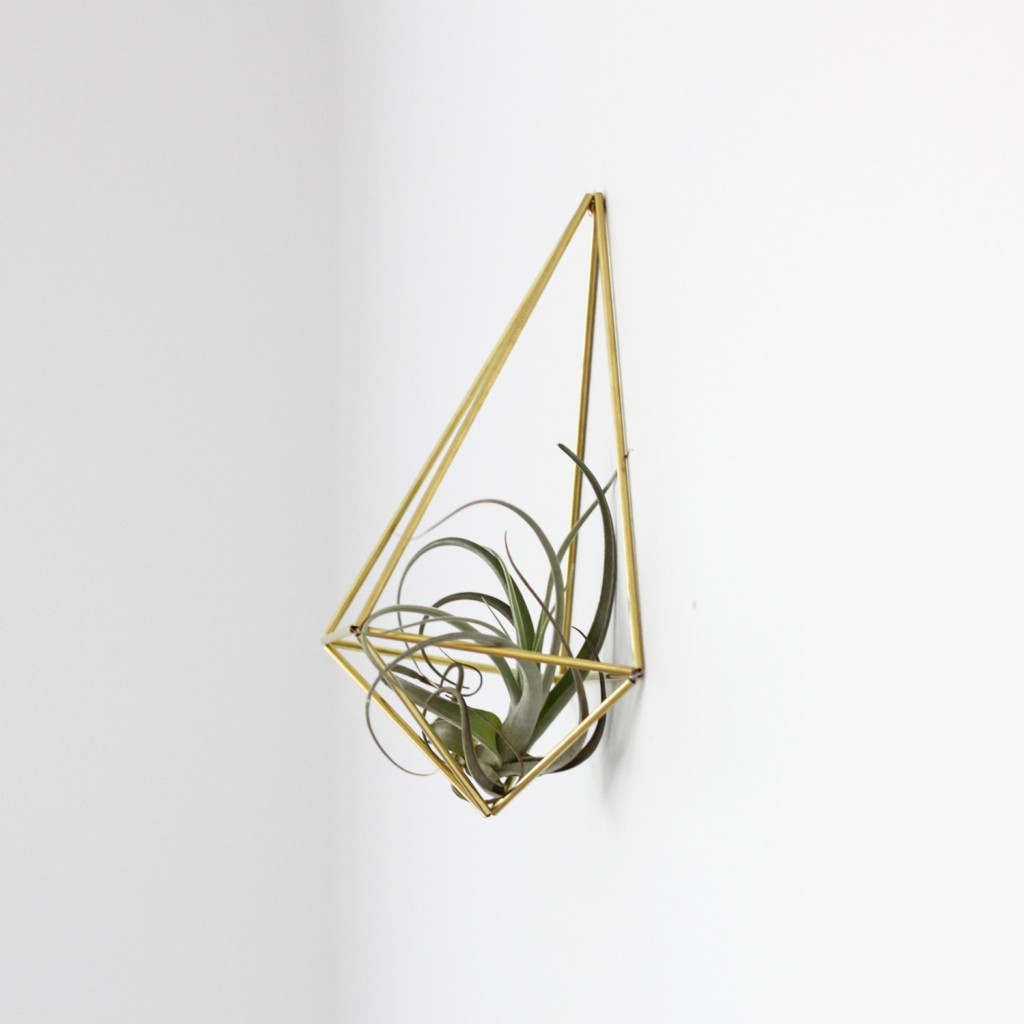 I see air plants all over the internet and now I finally found some in a local flower shop. I think these modern teardrop prism displays them perfectly. In the Hruskaa's Etsy shop you can find many more variations of the brass air plant holders.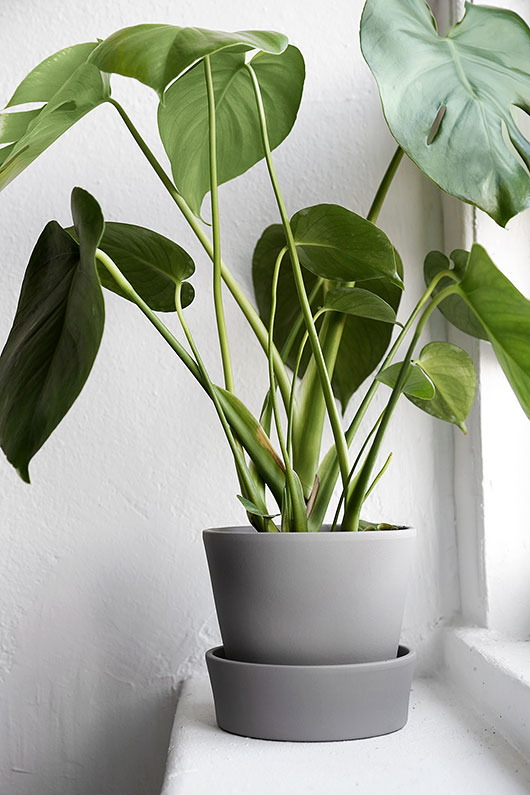 IKEA has a new plant pot series in stores! It's called Ingefära, is made from terracotta and has a very minimalistic shape. If you're not the biggest fan of the terracotta color, don't worry, it's super easy to repaint the pots yourself!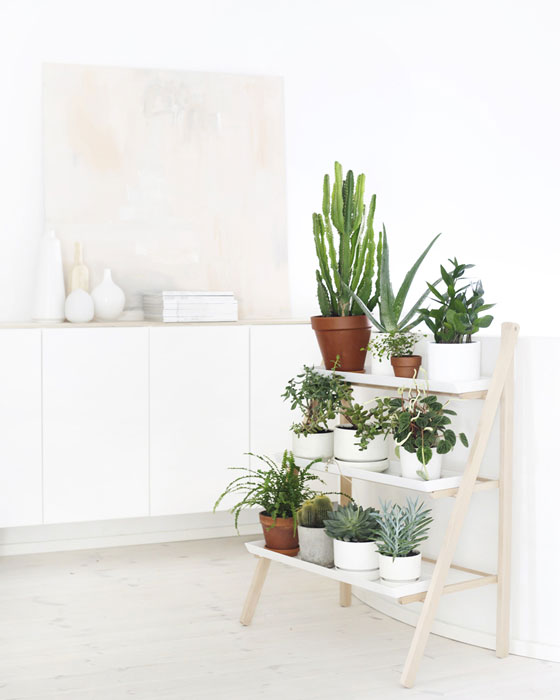 In collaboration with product designer Klaus Aalto, Finnish label Kekkilä has created the white lacquered steel and beech wood Plant Ladder to open up a few more alternatives when it comes to adding a touch of green to our homes.
If you have any other recommendations on how to display plants at home, I would love to know!