Brook&Lyn is the Los Angeles based creative studio of husband-and-wife team, Mimi Jung and Brian Hurewitz. Founded in 2009, they produce original objects, furniture, and interiors that express their personal vision of beauty and simplicity. Mimi and Brian draw inspiration from fashion, art, and culture and like to blend the new and the nostalgic. 
SURFBOARD TABLE (pictured above)
On a visit to Huntington Beach, Mimi and Brian saw an intriguing silhouette, comprised of surfboards haphazardly rooted in the sand. The husband and wife team was inspired by the various angles and gestures created by the spontaneously arranged boards. The Surfboard Table is their ode to this encounter – a suspension of memory and experience –  which allowed them to perceive a familiar object in a new way.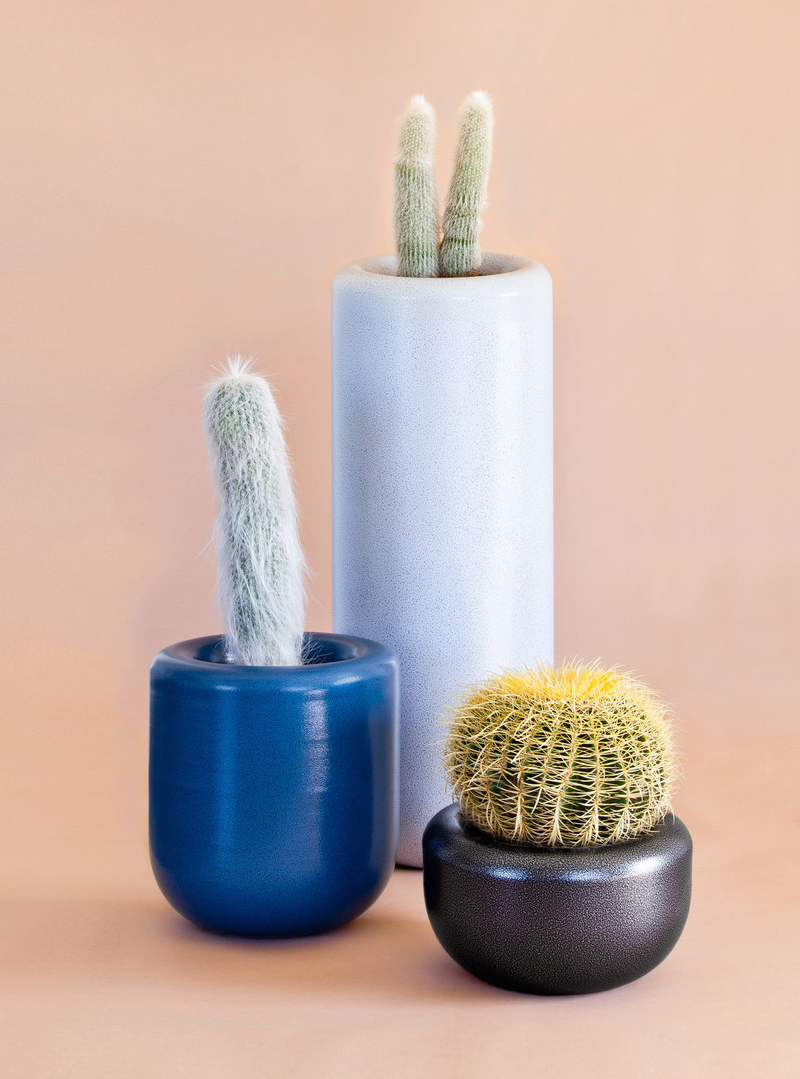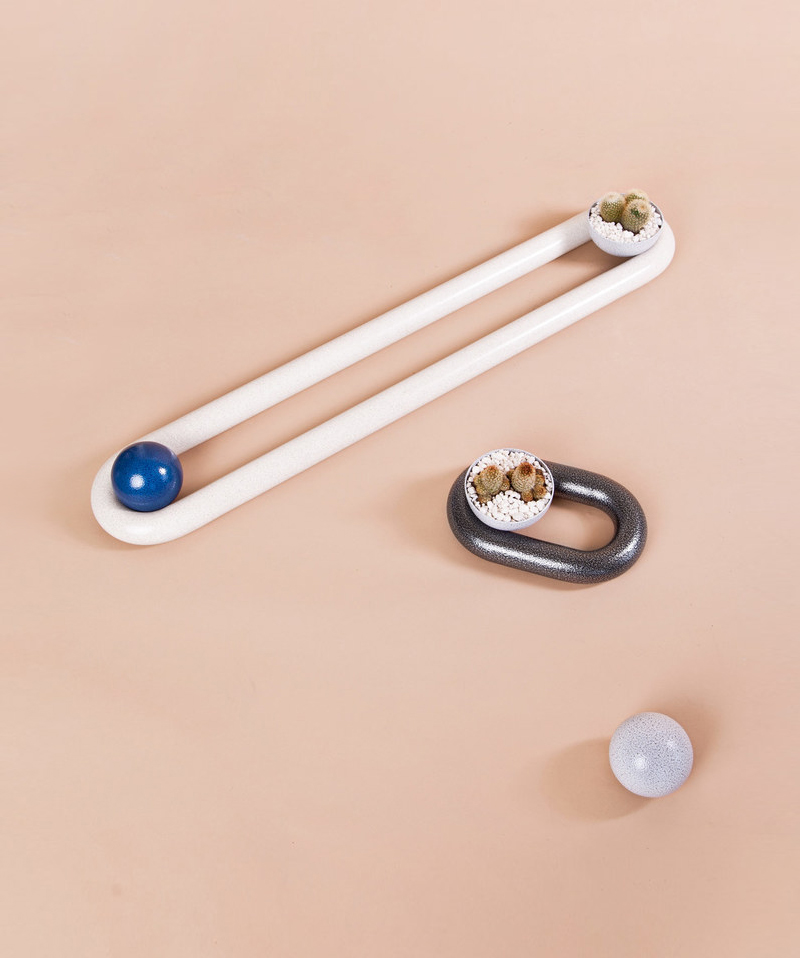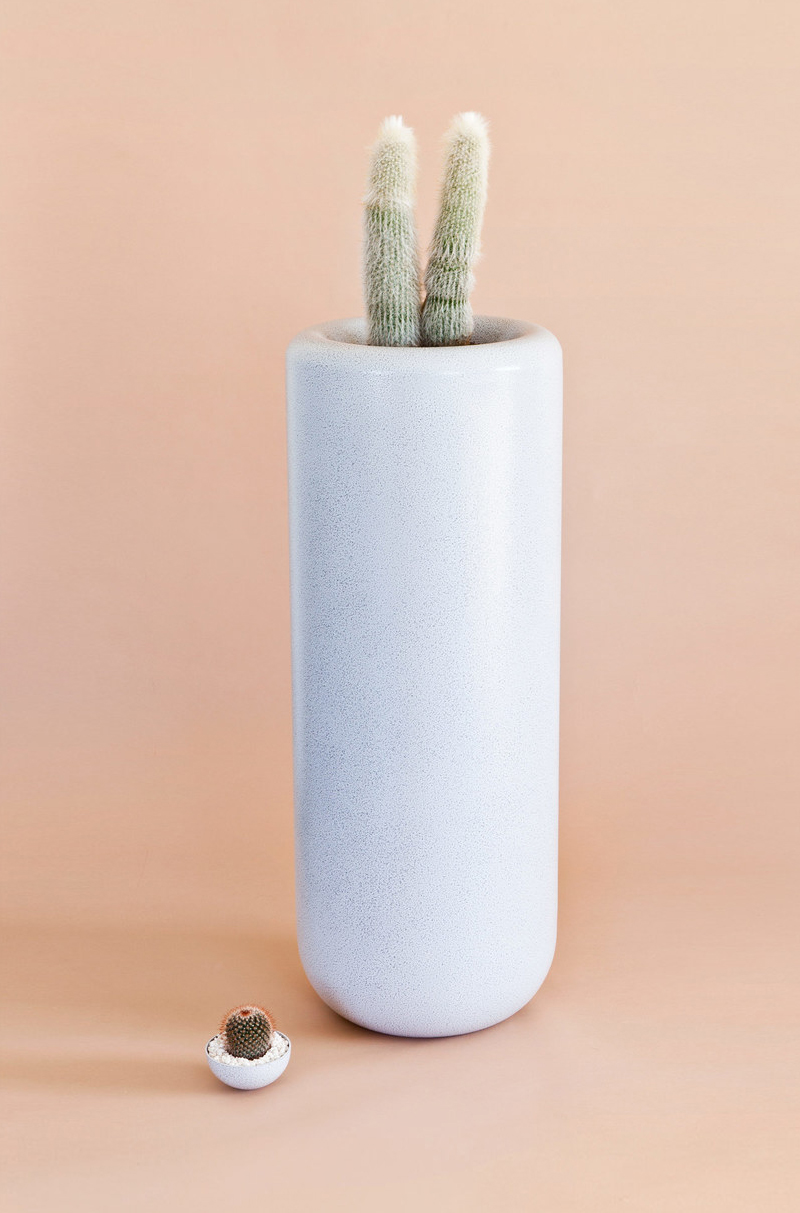 ROUNDED METAL PLANTERS
As former New Yorkers, Mimi Jung and Brian Hurewitz were inspired by the various succulents and cacti they encountered on their frequent visits to the desert. They learned that these extraordinary specimens flourish within the harshest climates, relying on their cylindrical forms and textural coverings to reflect sunlight and to retain water. The Rounded Metal Planter, in both shape and metallic glaze, is Mimi's and Brian's ode to these fantastical desert plants. Each piece is spun by hand in Los Angeles, California.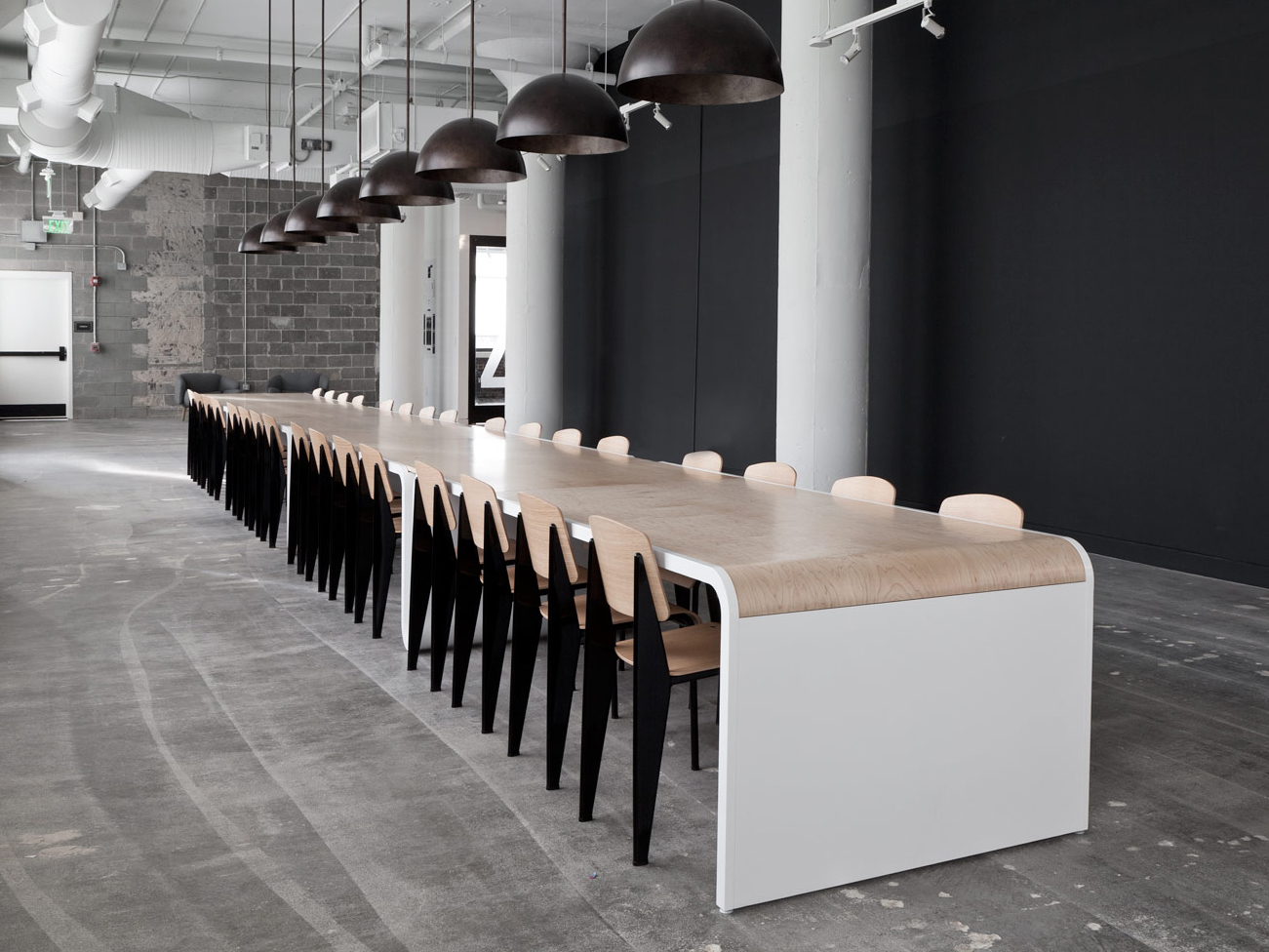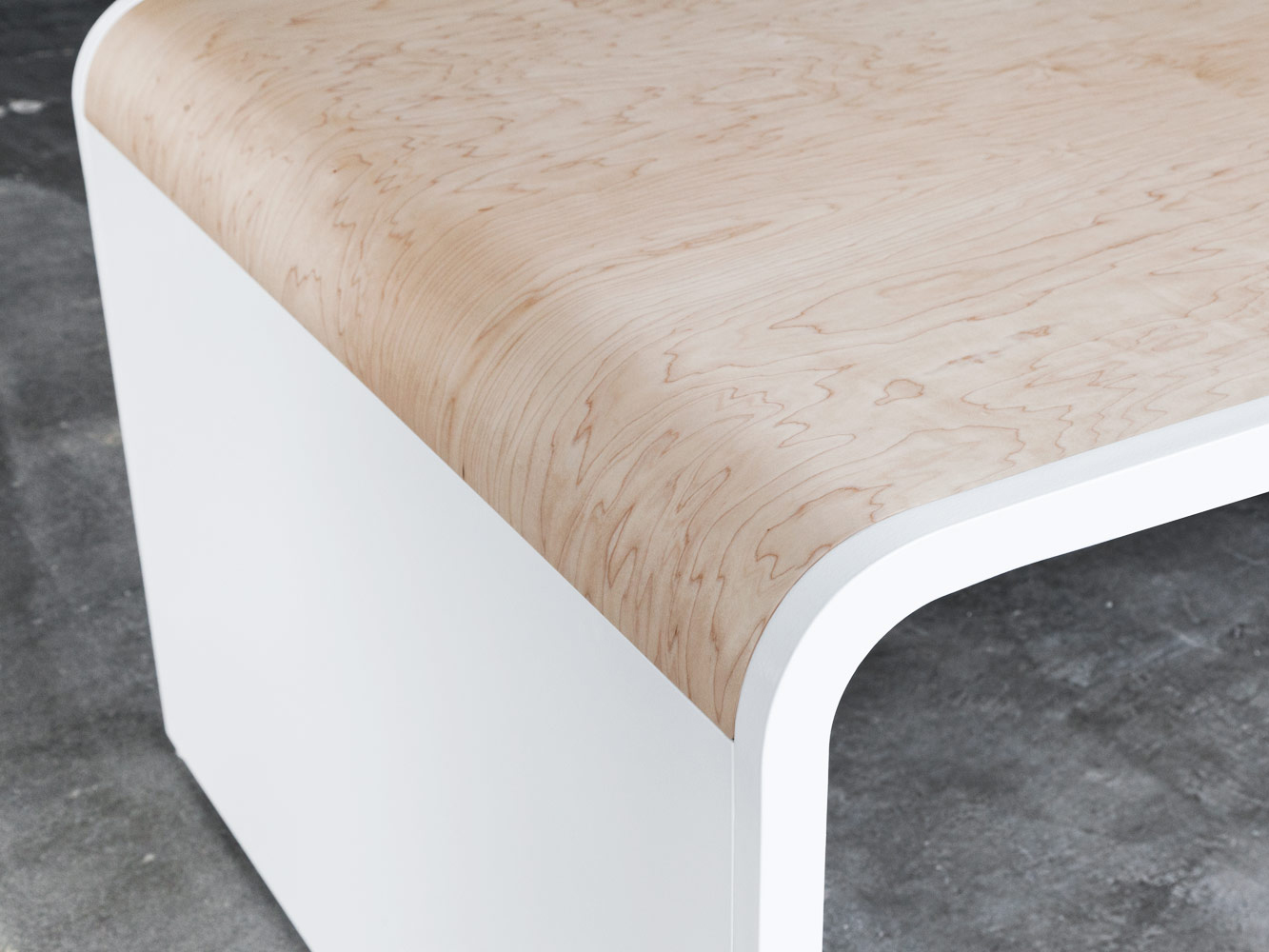 GENERAL ASSEMBLY 36′ COMMUNAL TABLE
As a young educational institution, it was important to General Assembly that each new campus they open draws inspiration from the architectural history and companies that have occupied the space before them. The design of Brook&Lyn is inspired by the conveyor belts that once moved millions of products through the former Sears catalog fulfillment center that they now occupy. It is their tribute to the legacy of American Manufacturing.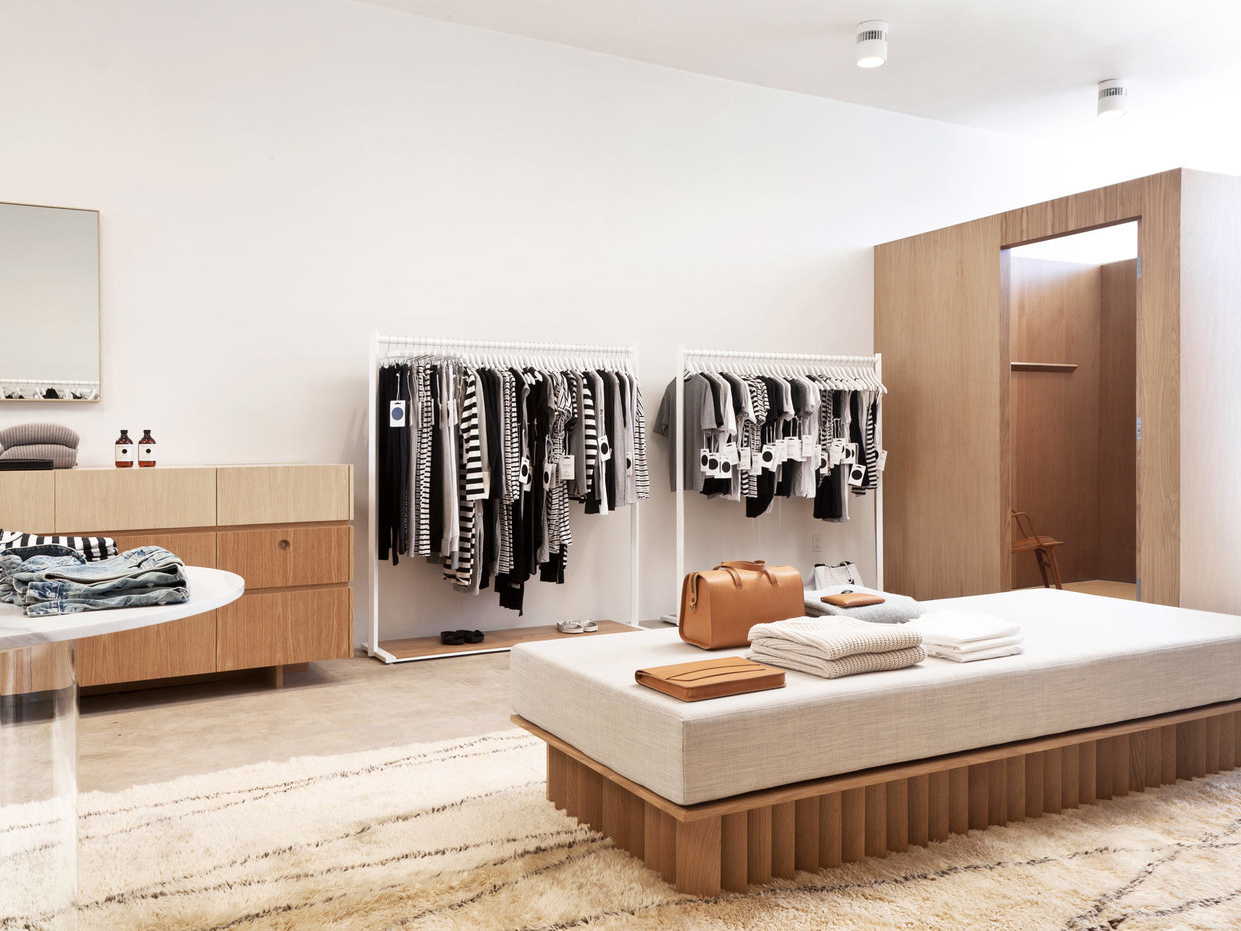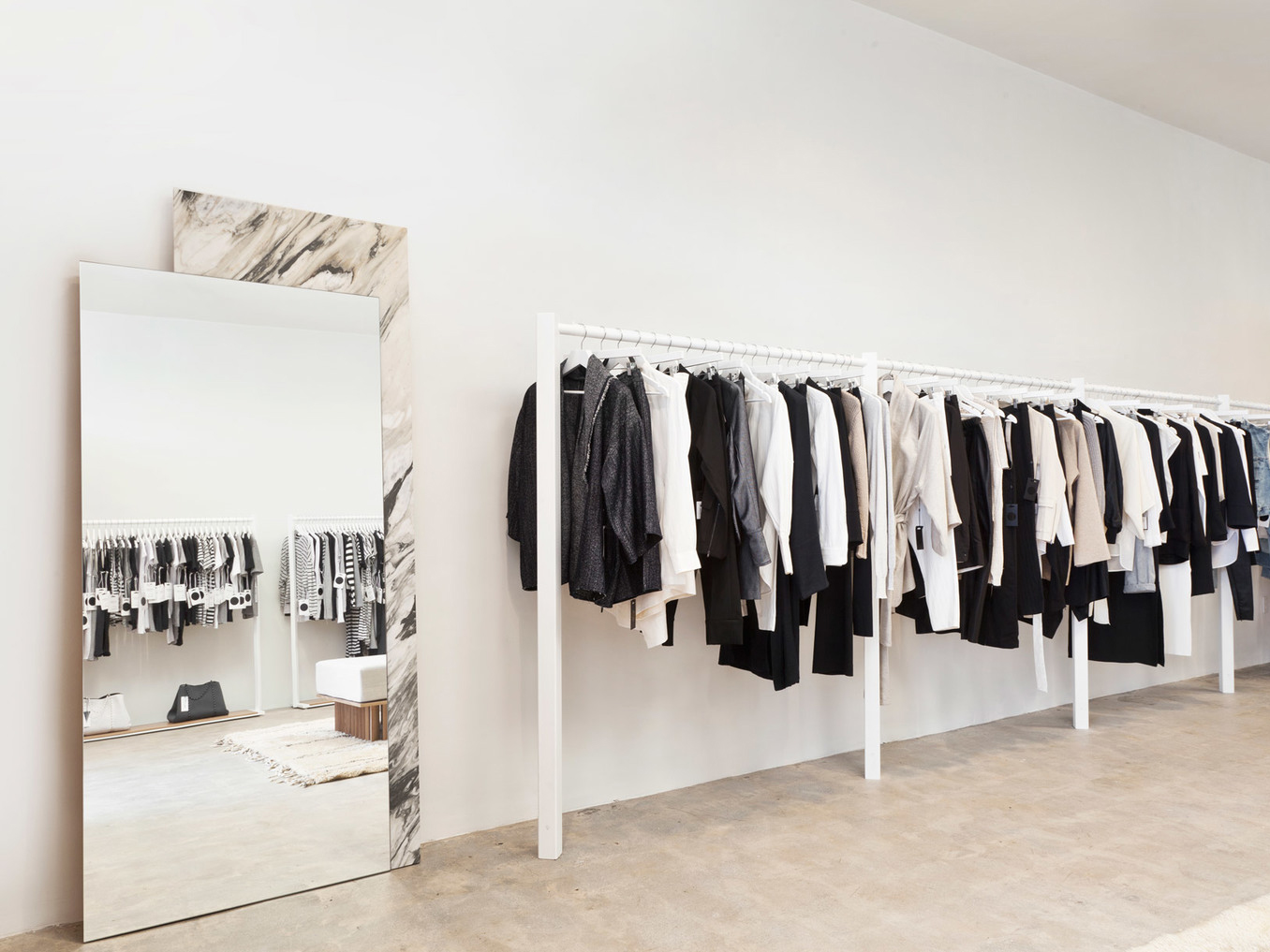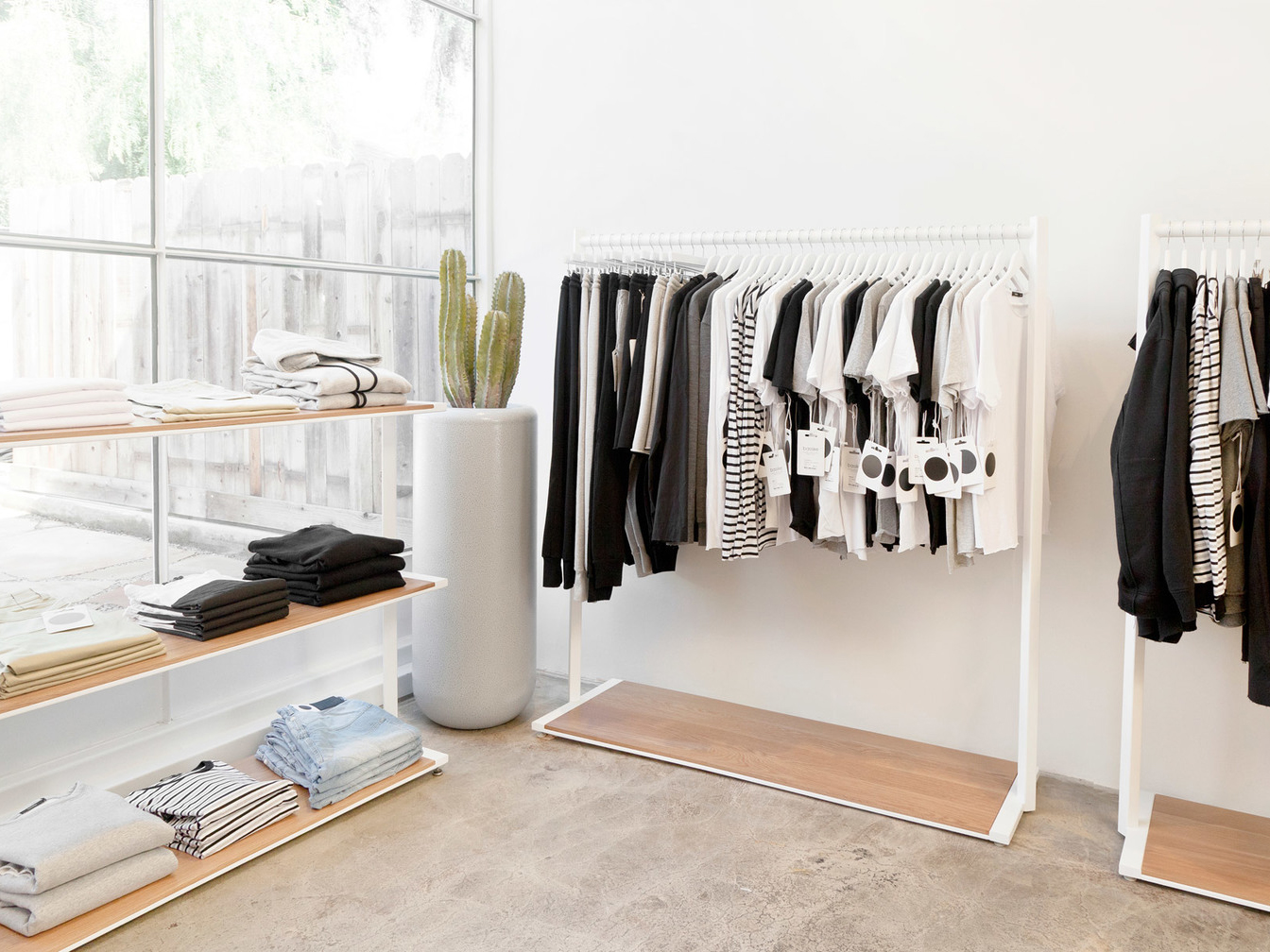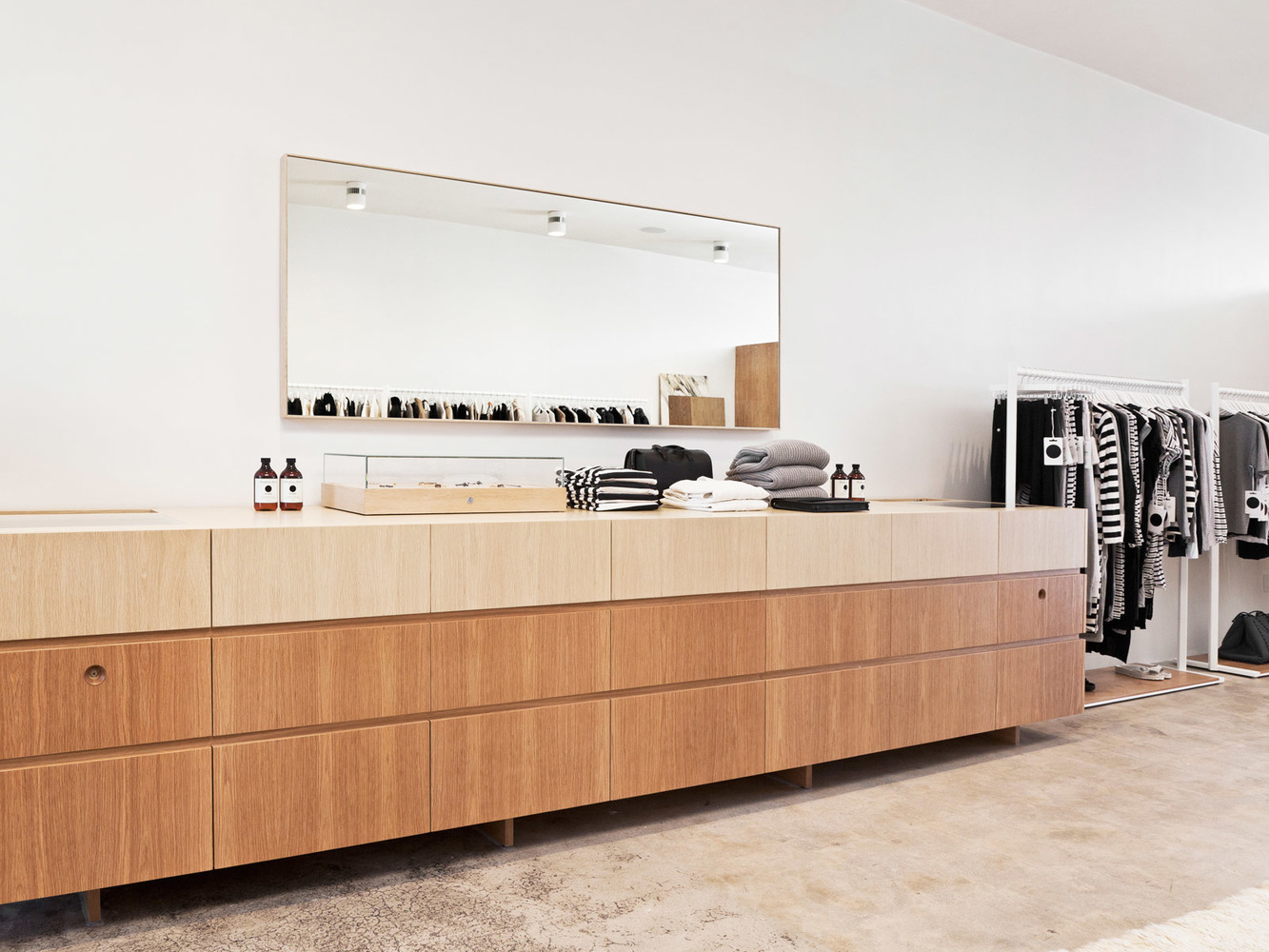 BASSIKE VENICE

Store fit out designed in collaboration with Akin Creative for Bassike's first US retail experience, located in Venice, CA.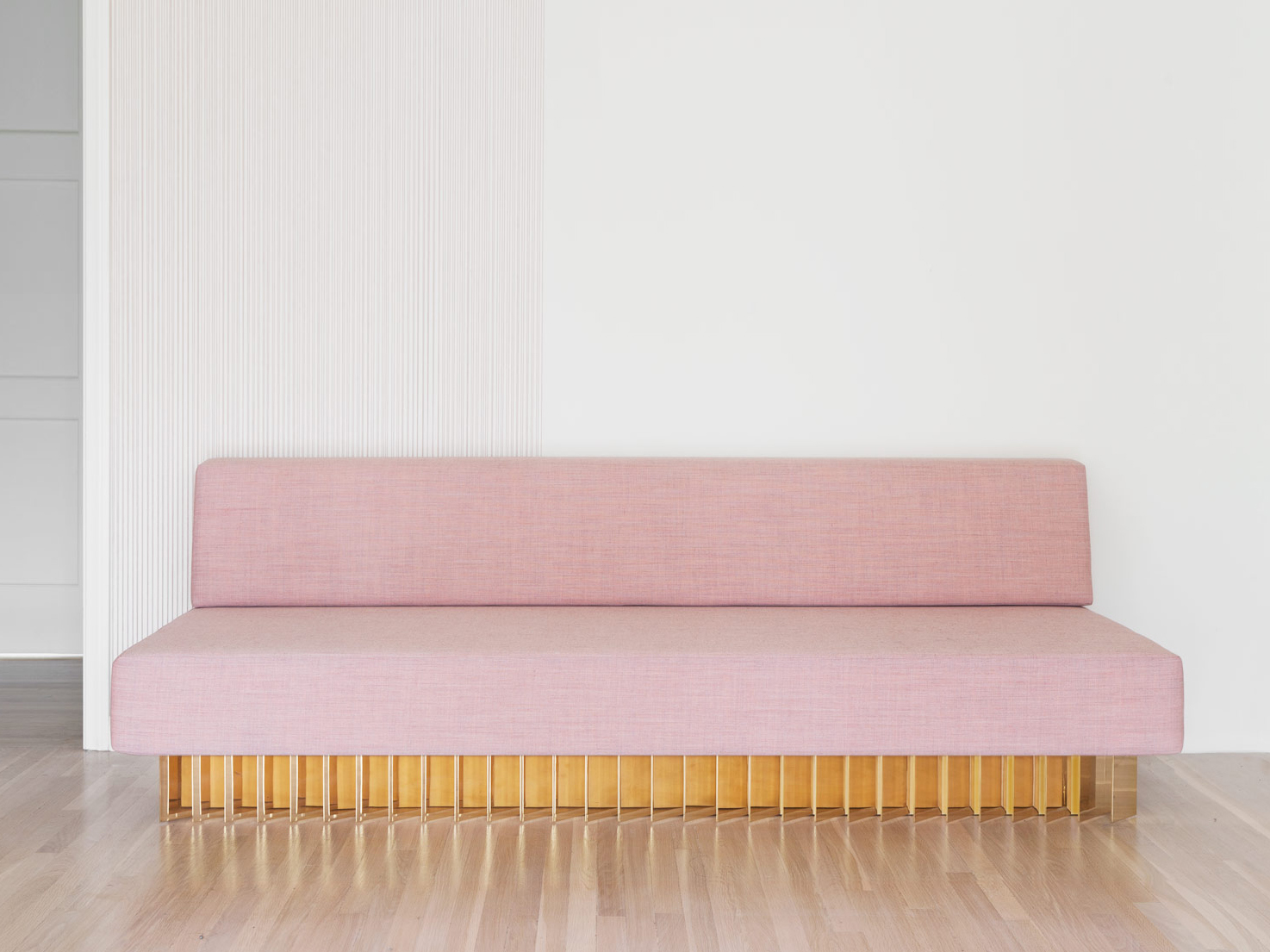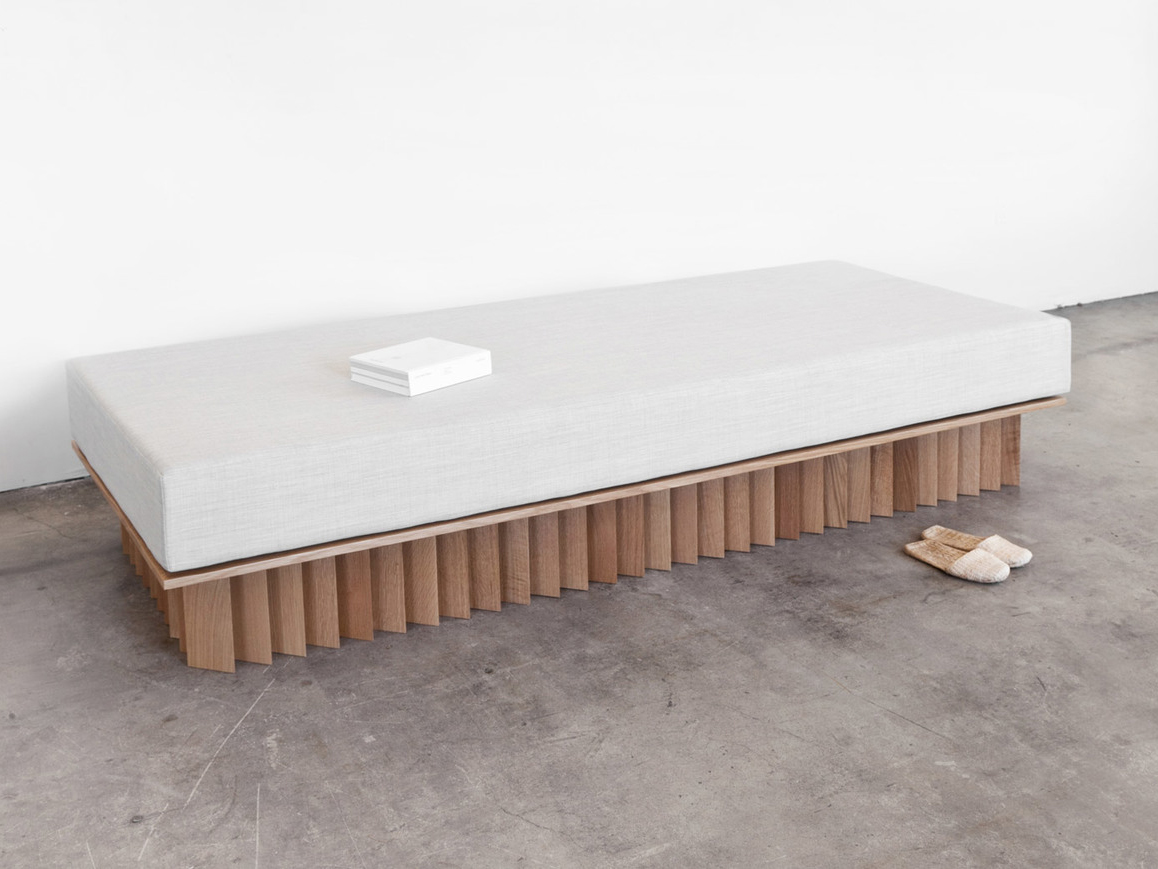 ANGLED BAR DAYBED
Through carefully considered angled cuts, rotation and spacing, solid blocks of wood are transformed into a daybed that creates a playful, gradual shift in color and form from various vantage points. The used canvas is by Kvadrat.