Another great typeface I had the chance to work with recently is Superior Title by MCKL. MCKL is a Minneapolis-based type foundry and design studio run by Jeremy Mickel. They offer a library of retail fonts, as well as providing custom typefaces, lettering, and logos, for corporate, publishing and design industry clients.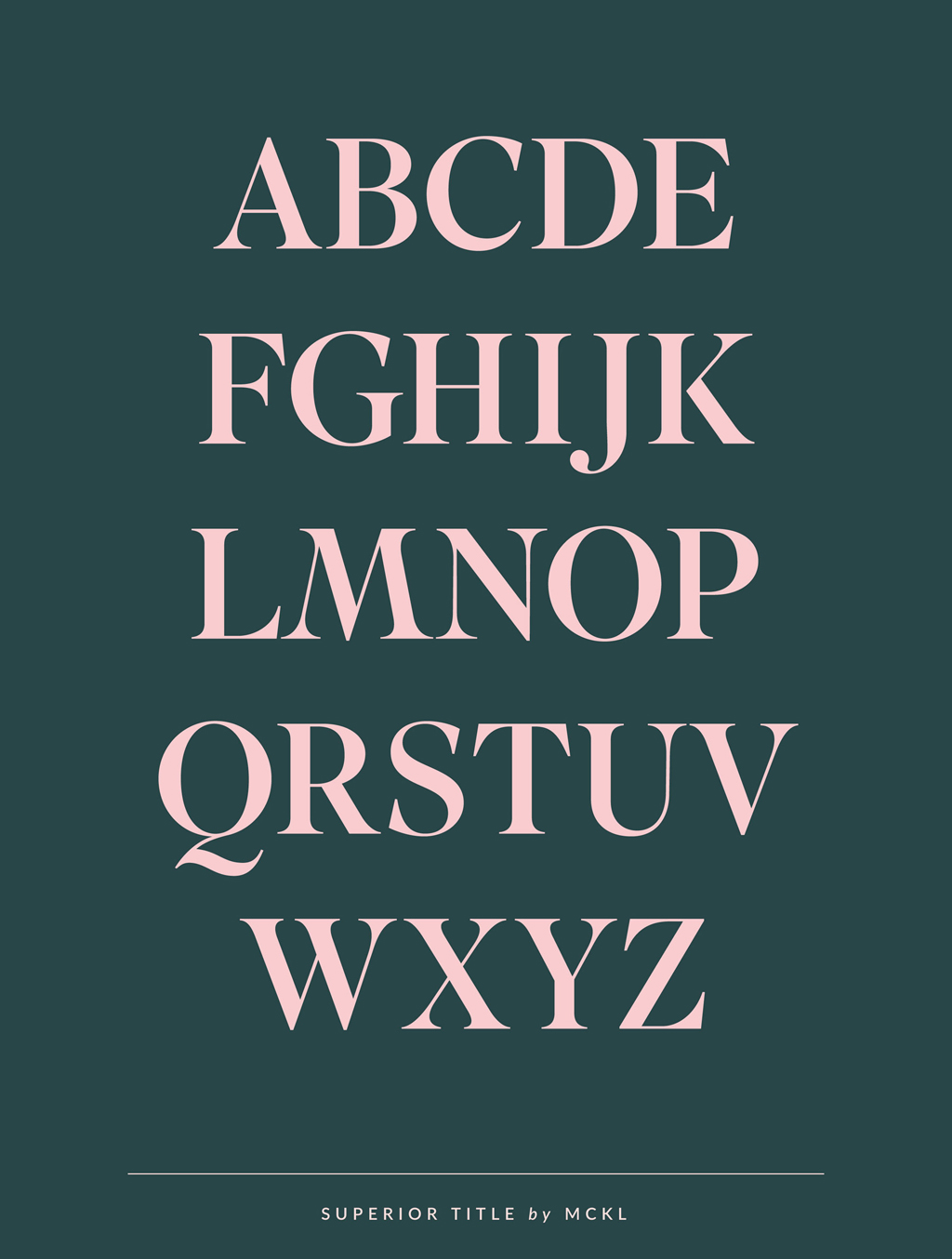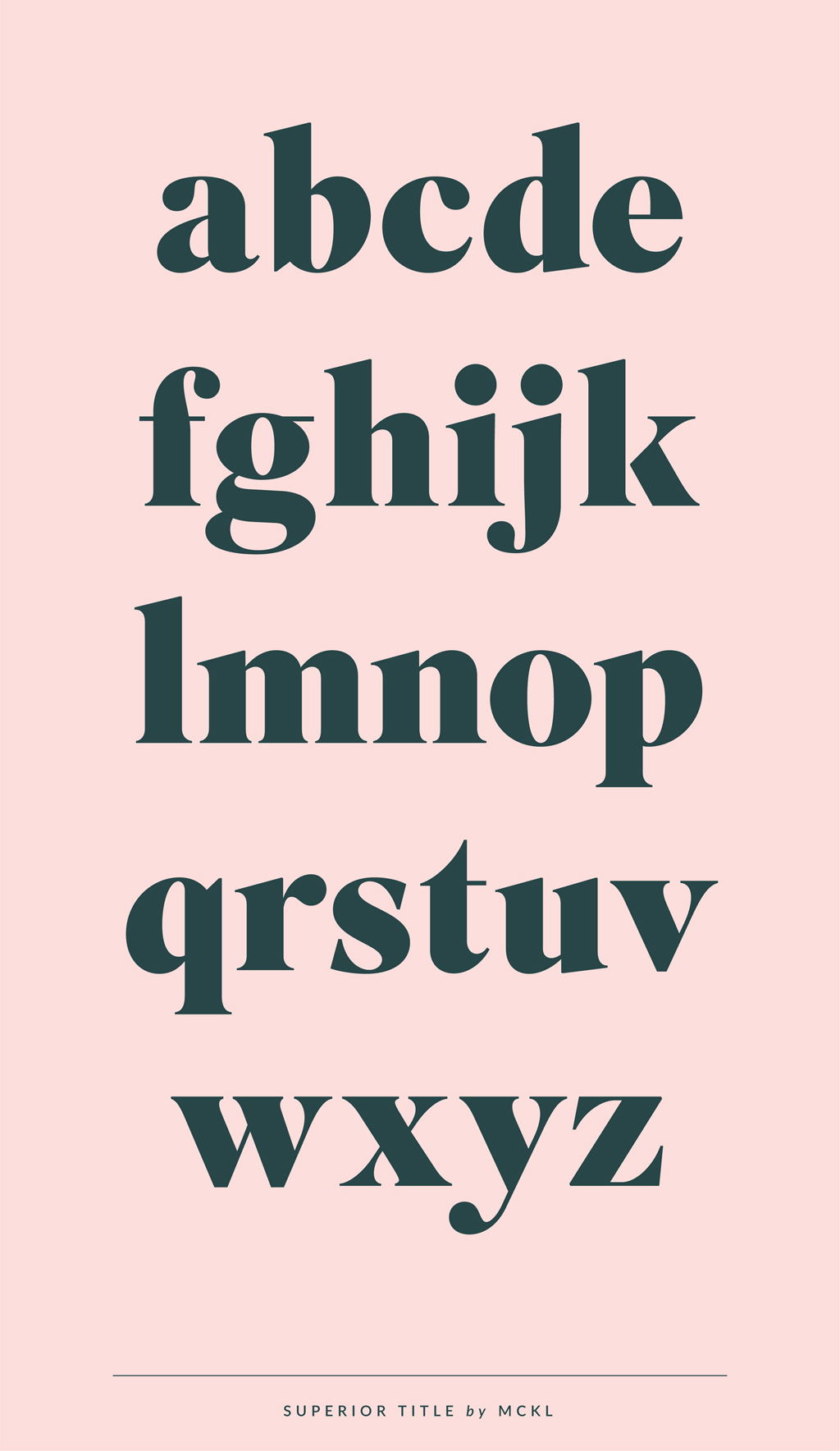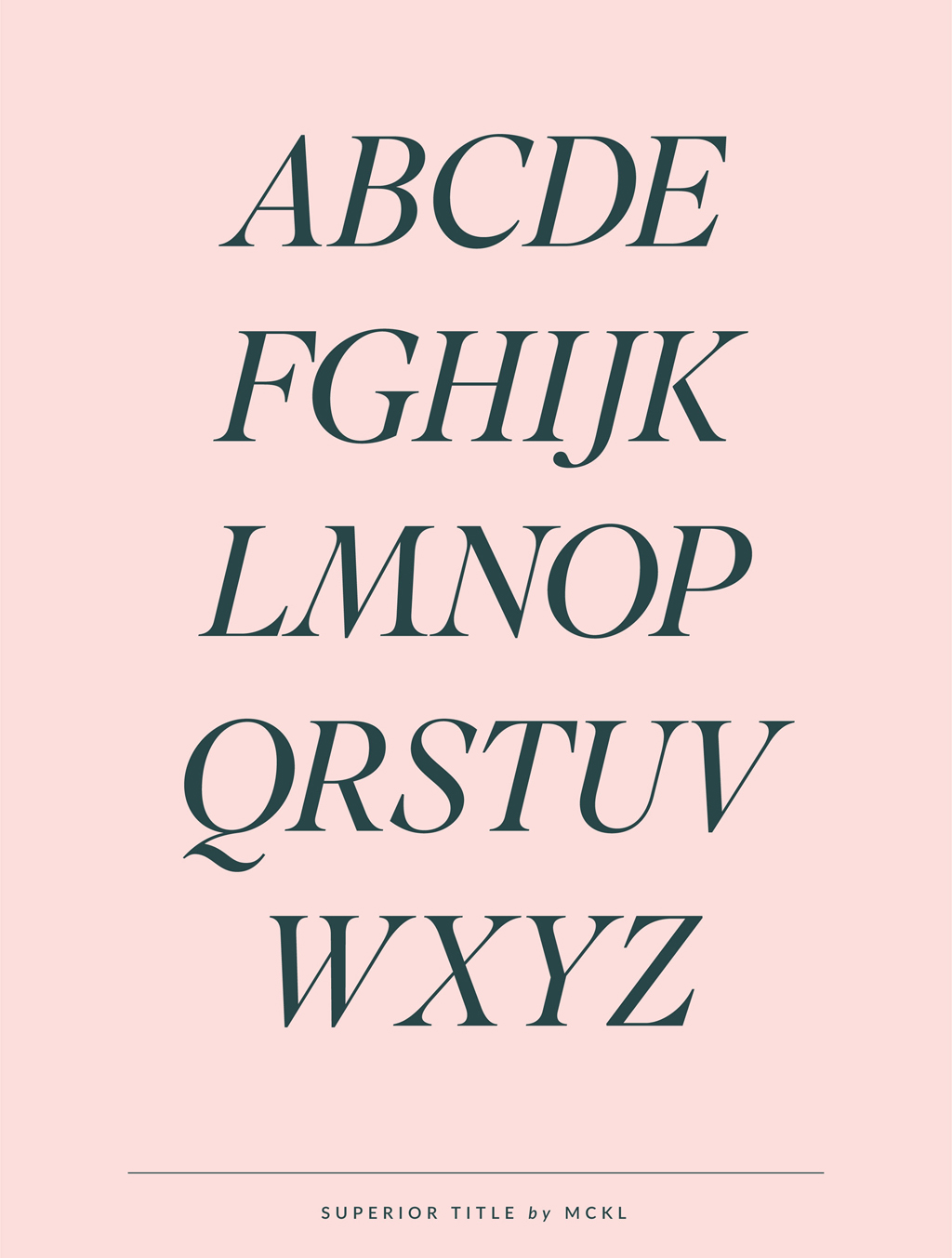 Superior Title is a high contrast Transitional typeface, a kind of missing link between Bodoni and Times. The family takes inspiration from naïve American titling faces from the early 20th century, as well as phototype fonts from the 1970s. The Display styles are suitable for editorial usage, particularly for fashion and lifestyle publications.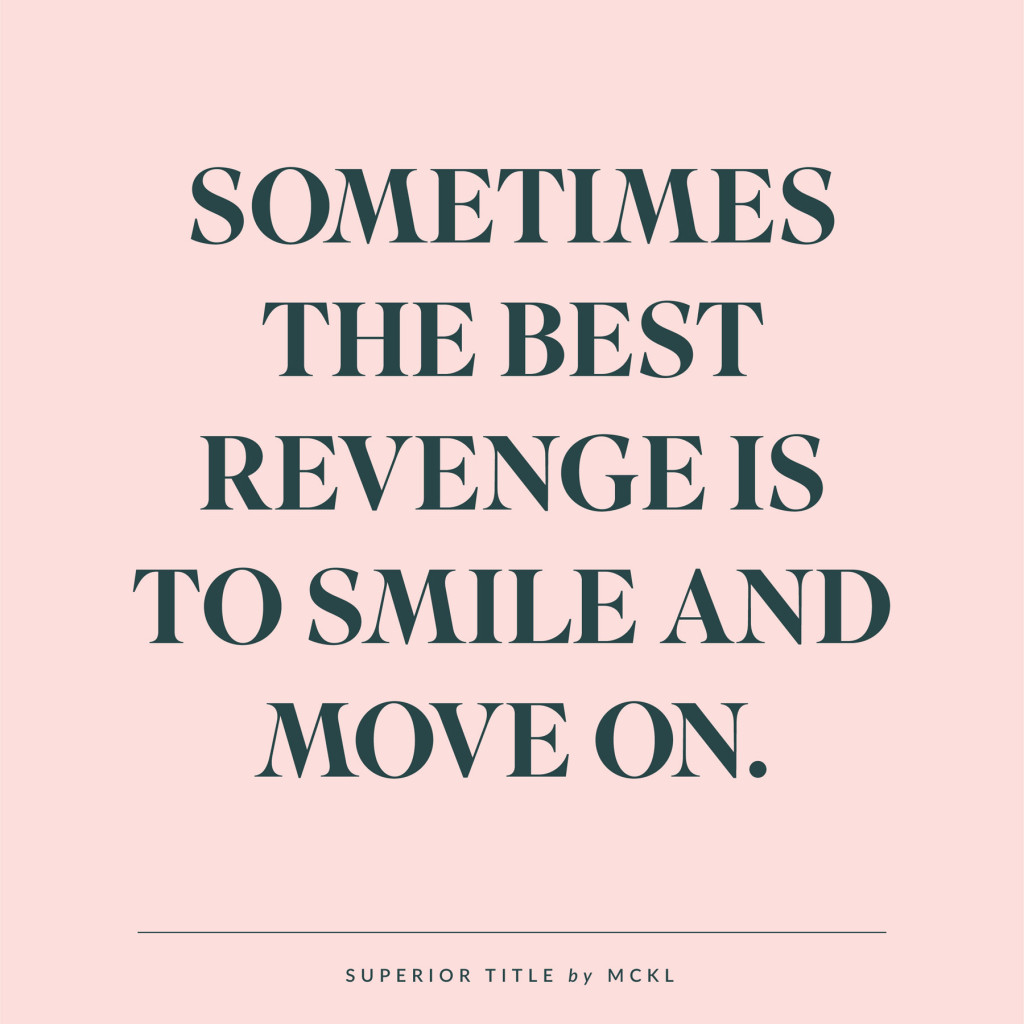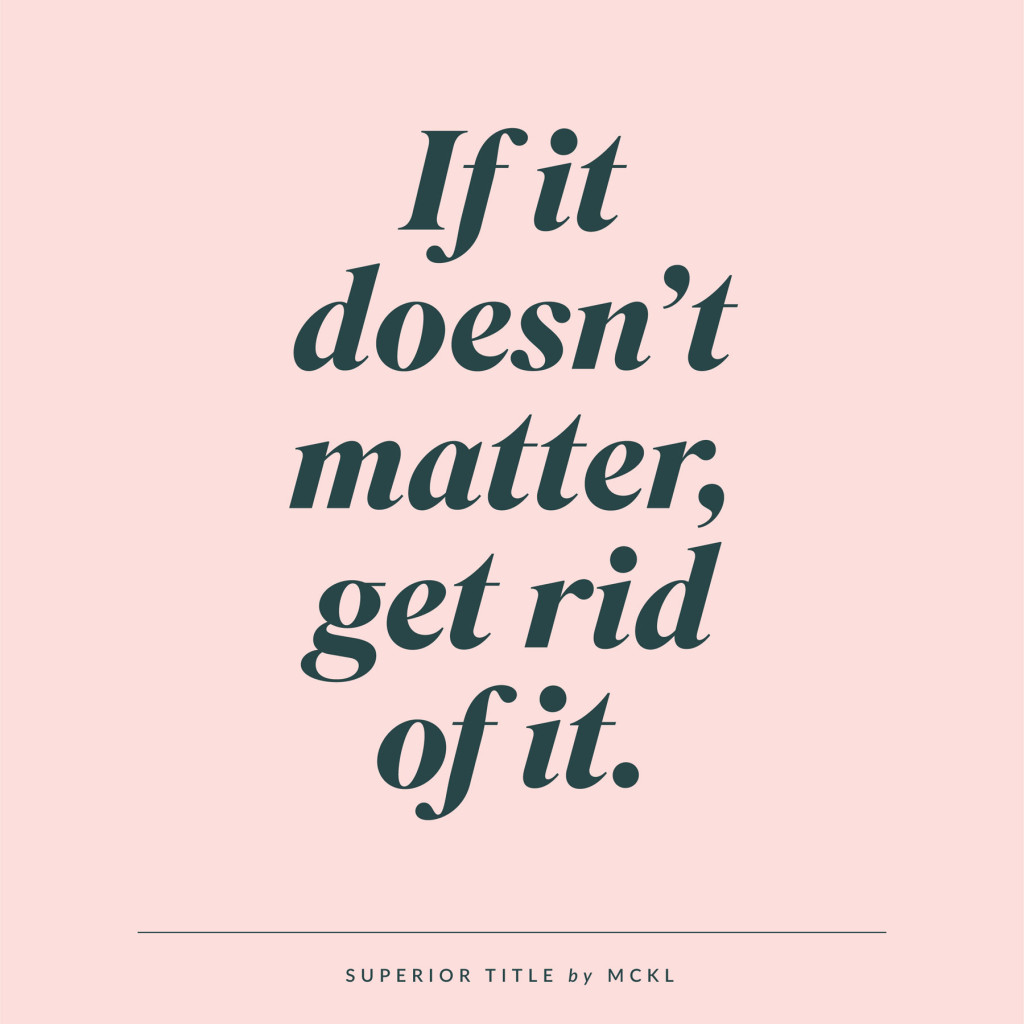 Superior Title is available in five feature-rich weights in Roman and Italic with built-in swash alternates & small caps. You can purchase the typeface through Village.