The second interview is here! This time one of my current favorite illustrators was so kind to answer some questions: Sainte Maria. Maria is from Russia and she is working as an illustrator and graphic designer as well. She says that art, fashion, garments and design are her passion and you can really see this when looking at her images! Maria captures objects and sceneries in a sophisticated way but always with a dash of humor. You kind of want to live in this beautiful world that she is creating.
The Interview
1. What has motivated you to start your own business?
I don't think of it as business! For me it's just a way of life. I feel the everyday need to draw and create something new.
2. What does a typical day look like for you? Do you have a specific routine or process?
My day starts as the saying "Eat cake for breakfast". I don't have a particular schedule for work and it's an ongoing process.
3. What has been the greatest challenge in your career and how did you overcome it?
I think my greatest challenge was to start a career as an illustrator. After my studies at university I tried to work as a graphic designer. After two months I realized that it is not the best fit for me, because I couldn't fully express myself. I felt the lack of 'art' in design and so I devoted myself to illustration. I had the feeling that it was the perfect choice for me, because it allowed me to combine art and design.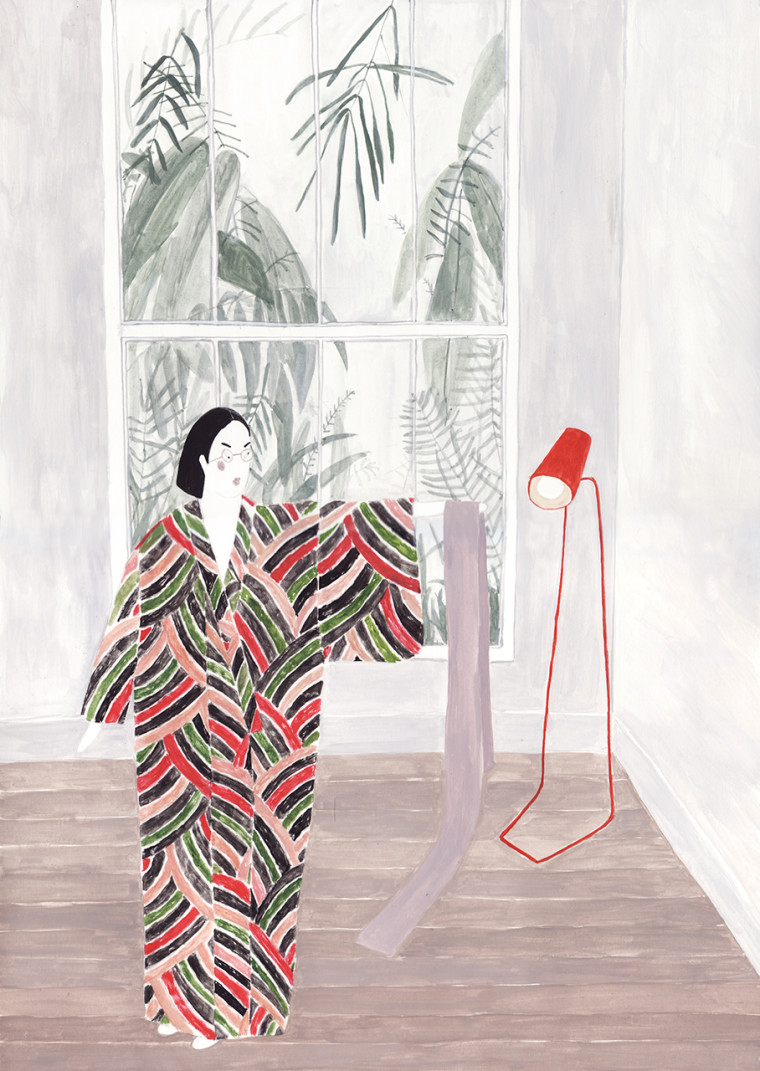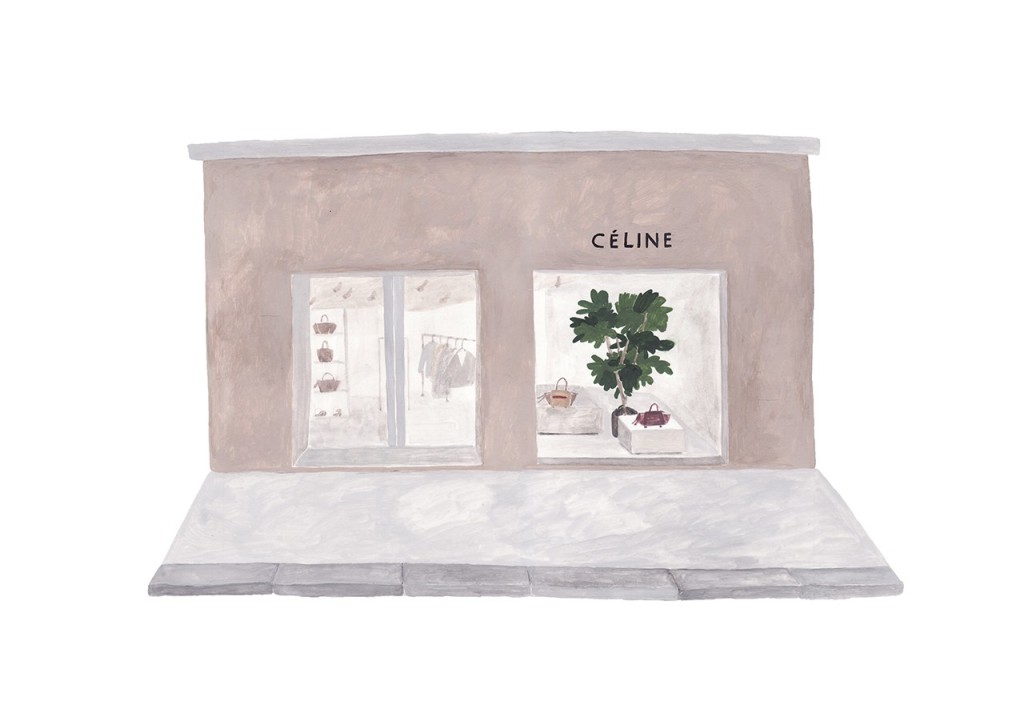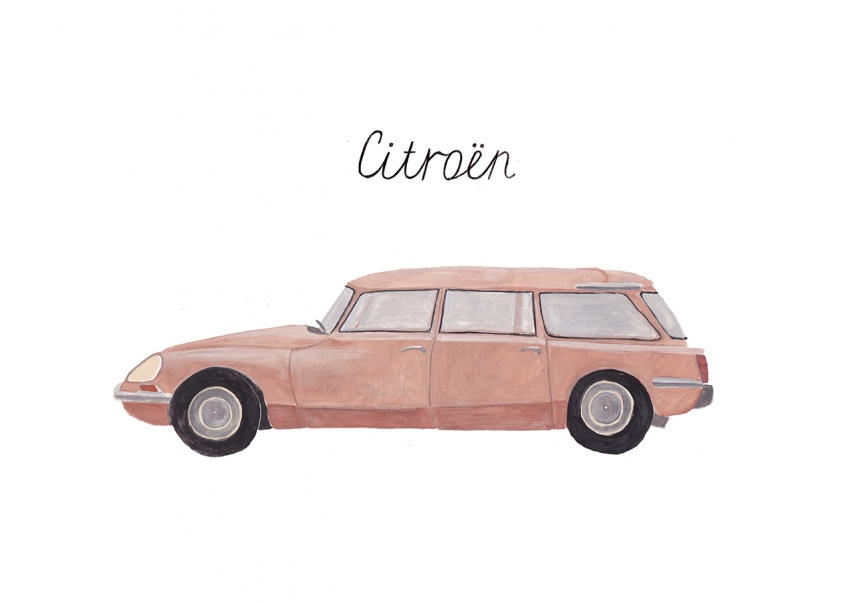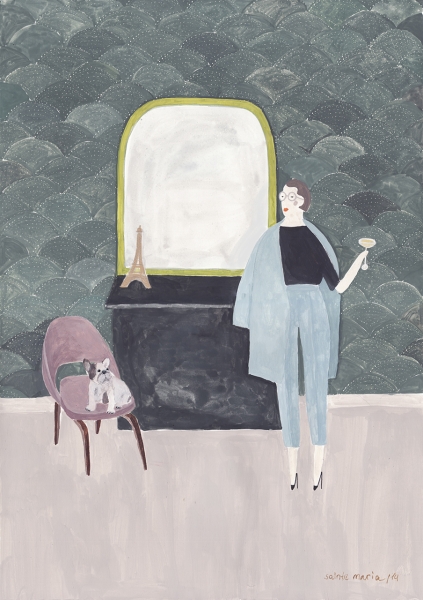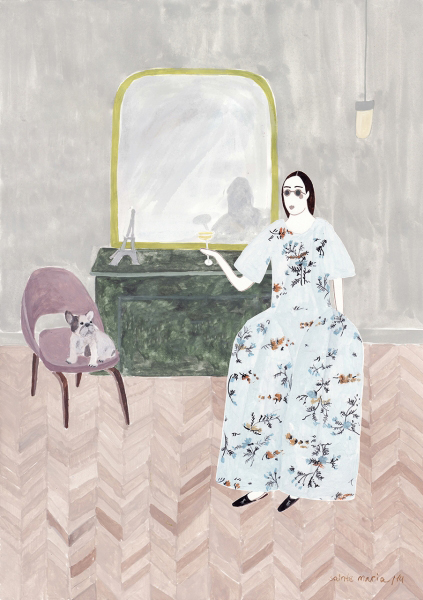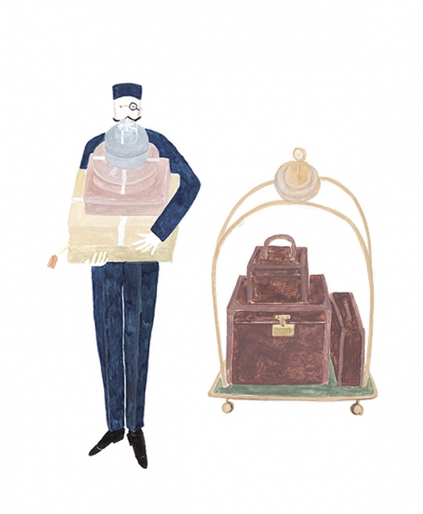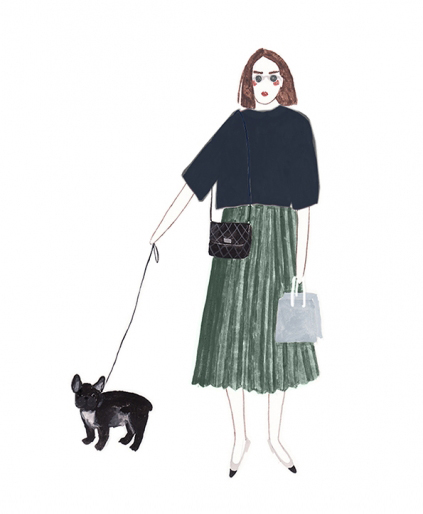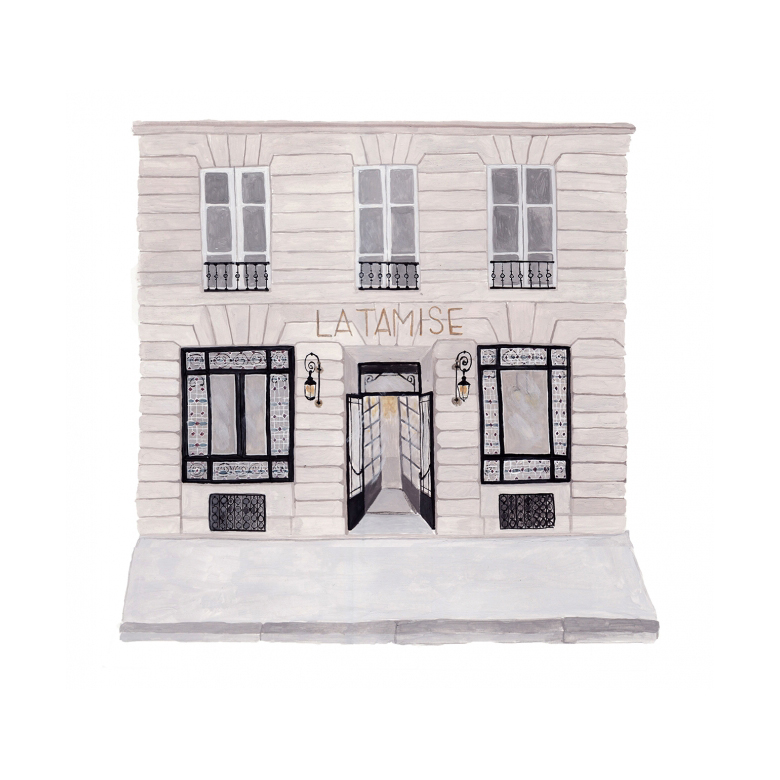 4. What would be a dream project or collaboration?
Oh, that's a great question! I dream to be a big artist, but I don't know where to start, ha-ha 🙂 I would like to illustrate a book or to create my own book for children. Since I'm a big fan of fashion I would love to draw for Céline or Marni or Comme Des Garçon or Acne. I really love the classic fashion covers in the beginning of the 20th century so it would be nice to see my work on today's fashion magazine covers instead of retouched photos.
5. Who or what inspires your work the most?
Items! I love objects and to distort them. The culture of Japan has been inspiring me lately. ART! Art is a great part of my life. I love abstract and primitive art, Russian art of the early 20th century, Bauhaus, old Japanese woodblock prints, Korean folk painting, traditional Chinese watercolor. Every day I find new inspiration for my work.
6. What would you really like to learn someday?
Finally to speak English good and not to stress about everything.
7. What piece of clothing or accessory are you attached to the most and why?
It's my eye-glasses because without them I can't see a thing.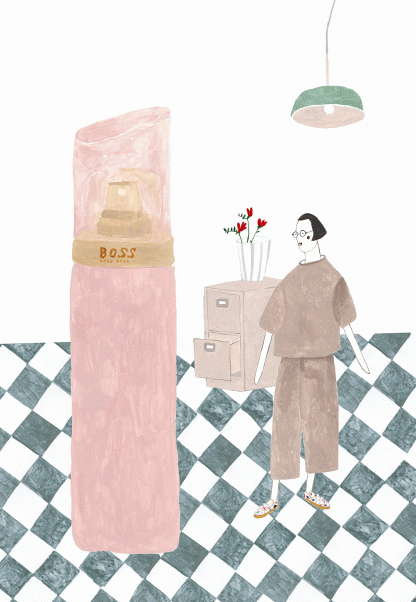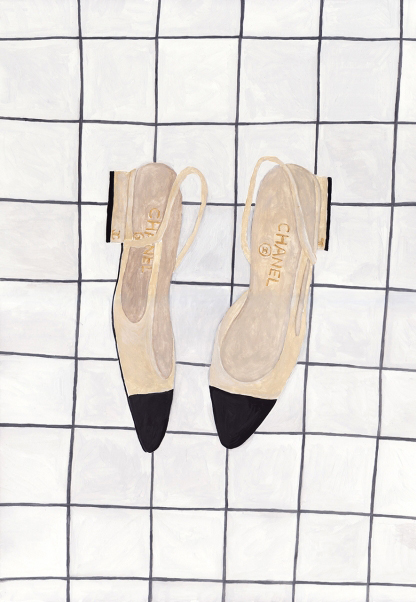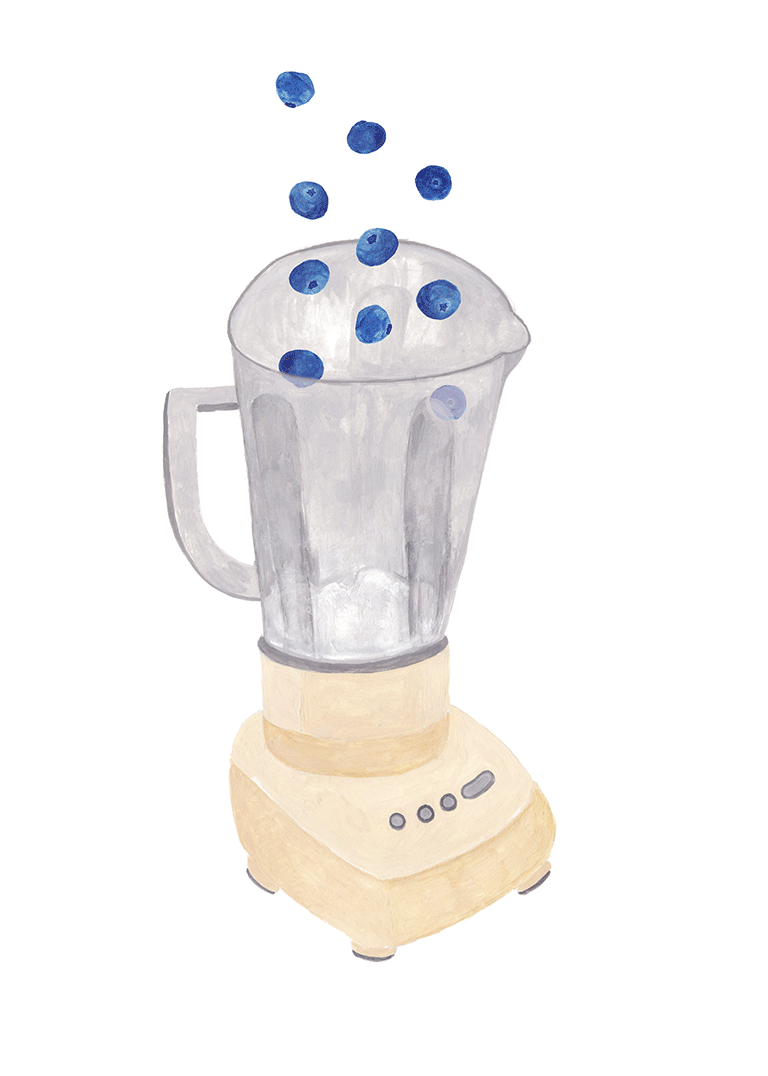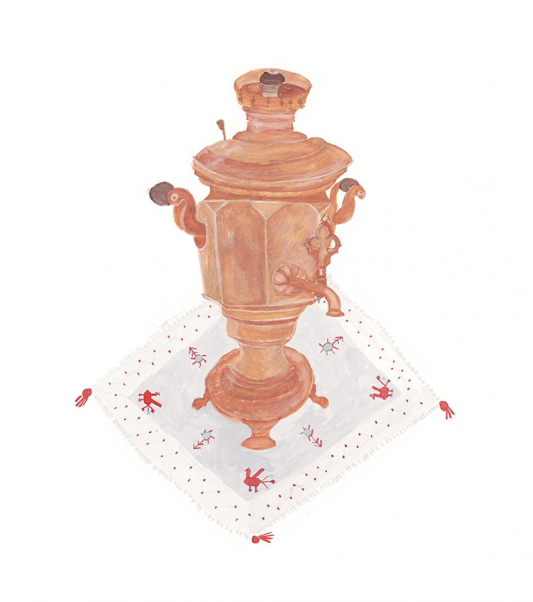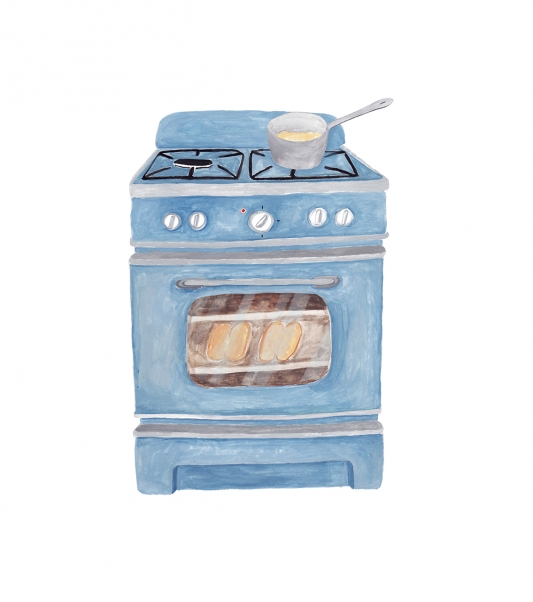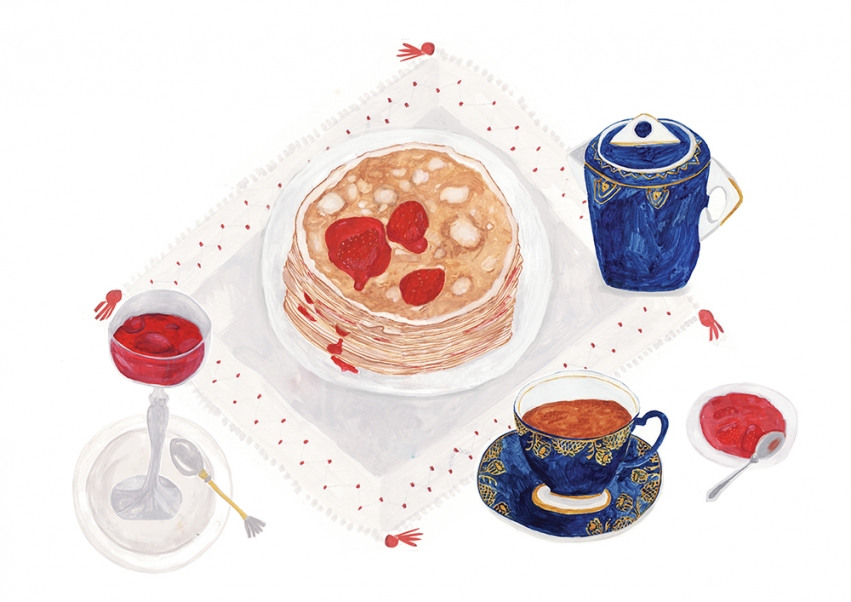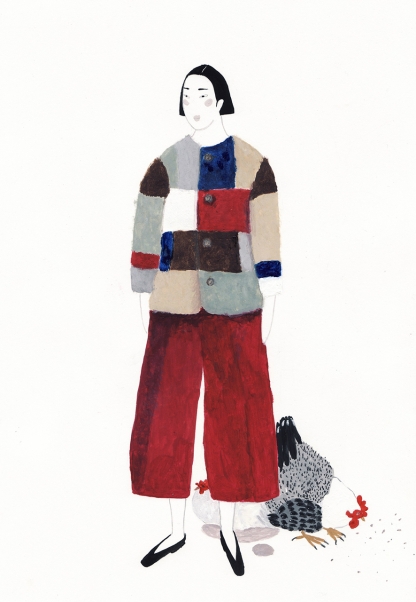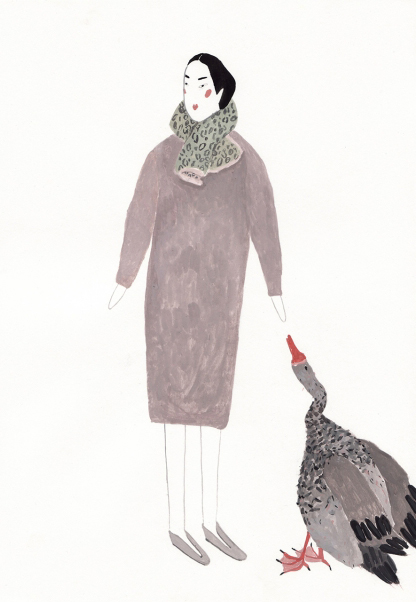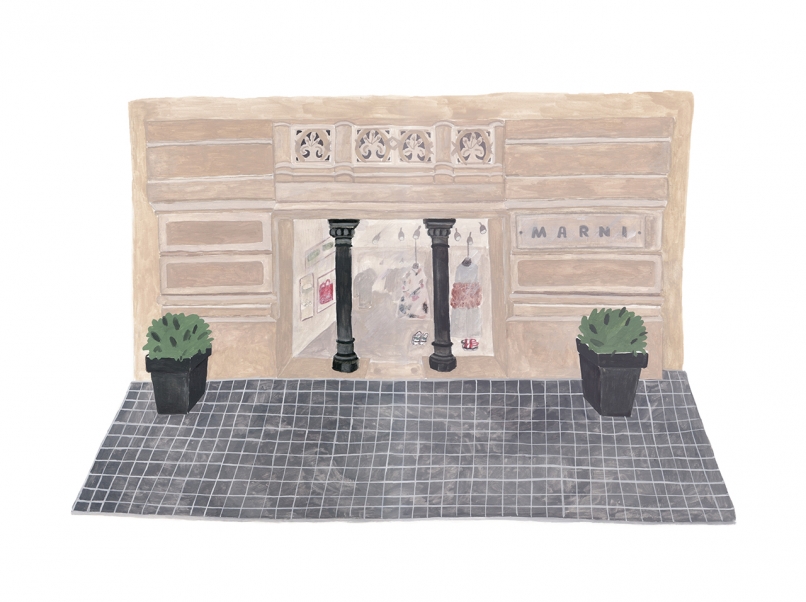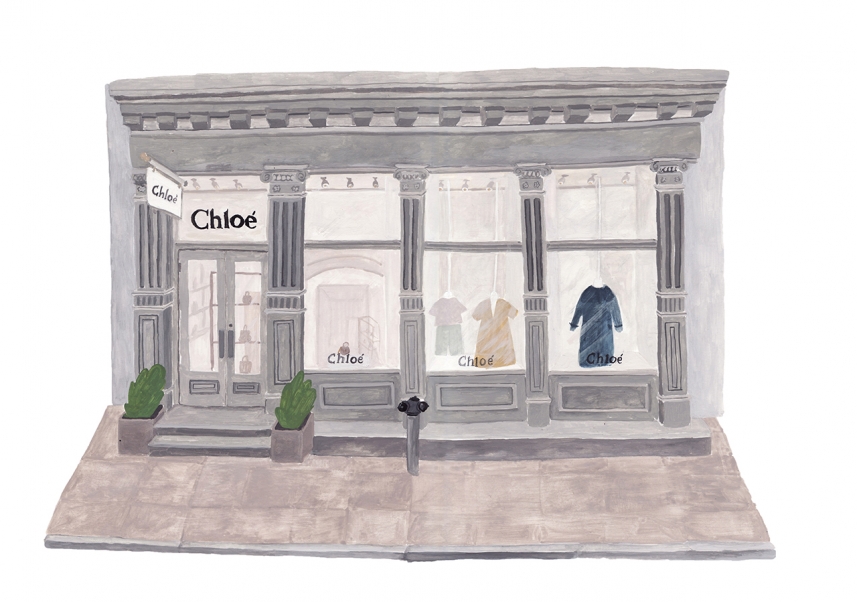 And because Christmas isn't that far away anymore I needed to show you Maria's illustration of a Christmas tree. (It's animated…)