Anna Mo from Kiev, Ukraine, creates the most cozy and super chunky blankets and other home goods in a range of beautiful colors. Anna says she loved handcrafting since she was a little kid. One day her eye caught an exceptionally soft and luxurious merino wool yarn which excited her imagination so much that she decided to create a blanket with it. Because she didn't had any knitting needles, Anna needed to improvise and simply started to knit with her hands and arms. Finally she decided to share her newest creation with other people and found out she's not alone with her passion for chunky knits. This is how the story of her brand Ohhio began, 11 months ago.
The natural merino wool Anna uses for her Ohhio knits is produced in Australia and is perfect for warming you up on those chilly fall evenings. You can purchase her super chunky blankets and more in her Etsy-Shop or support her in her current Kickstarter campaign.
The Interview
1. What has motivated you to start your own business?
This was a desire to expand such beautiful technique as arm-knitting to all the world. Also I have discovered merino wool as material for great blankets and decided to share this with other people.
2. What does a typical day look like for you? Do you have a specific routine or process?
My day consists of two mixed parts: production itself and customer service. There are a lot of questions and custom requests.
3. What has been the greatest challenge in your career and how did you overcome it?
The greatest challenge, I think, was to start business from zero and to calculate all properly. I overcome this with careful planning.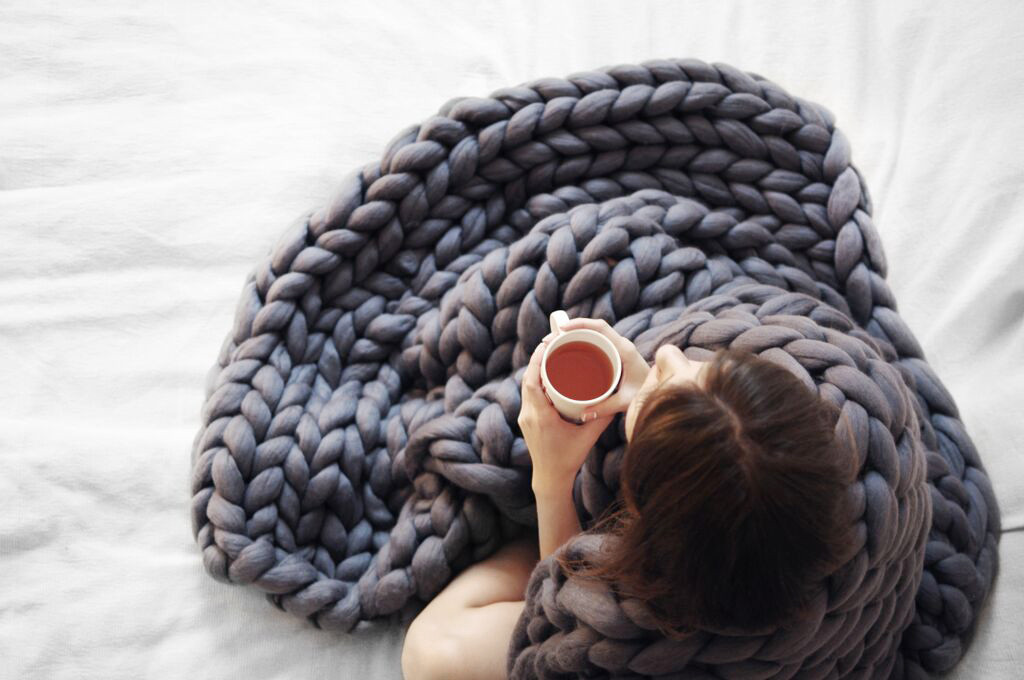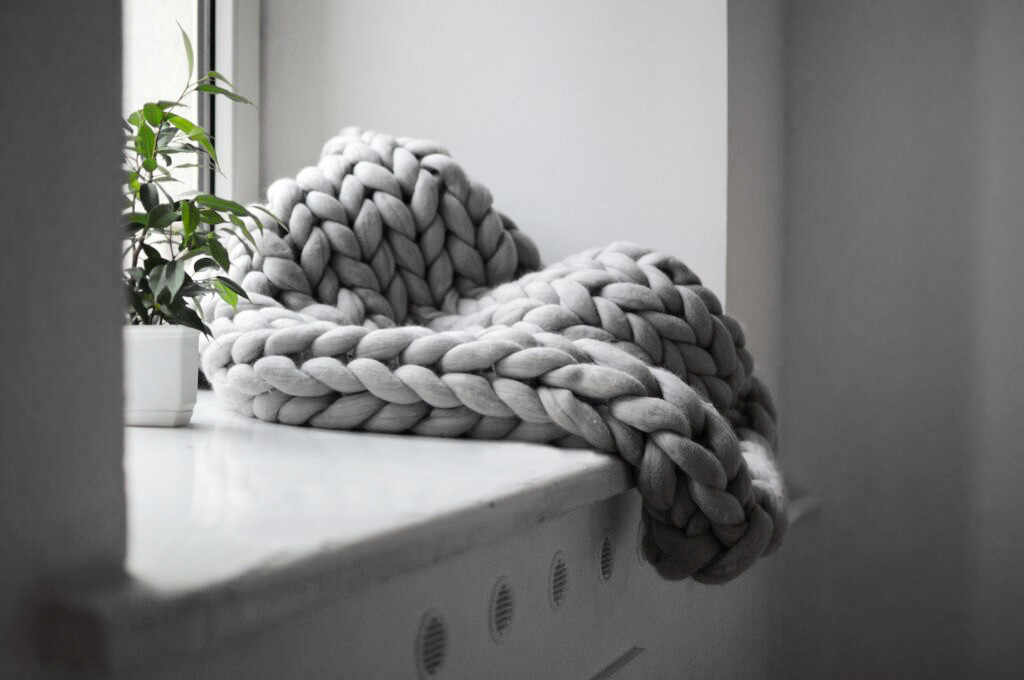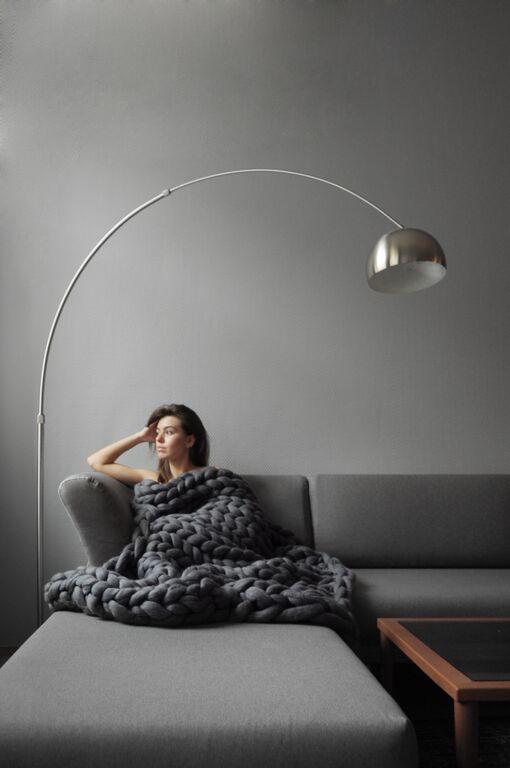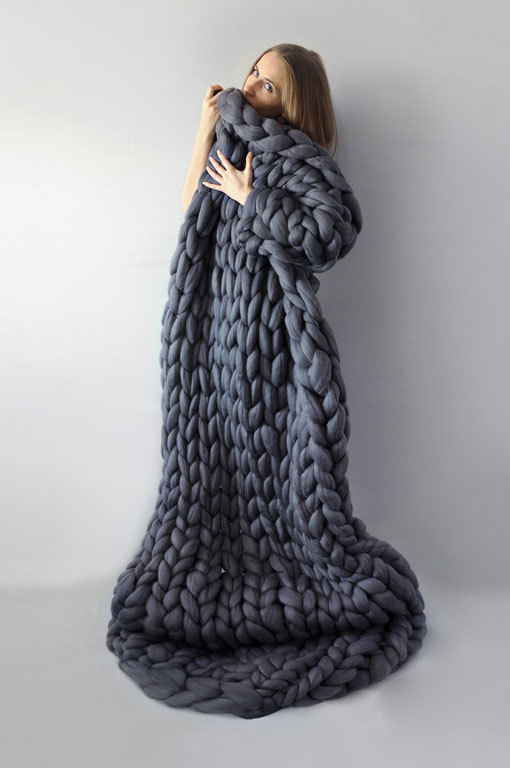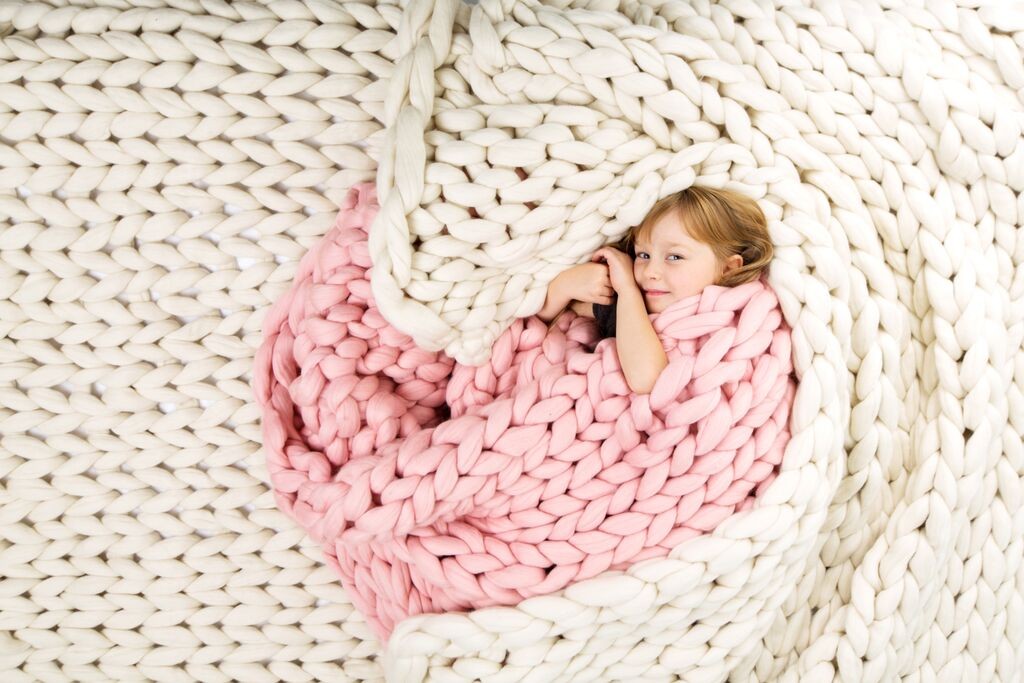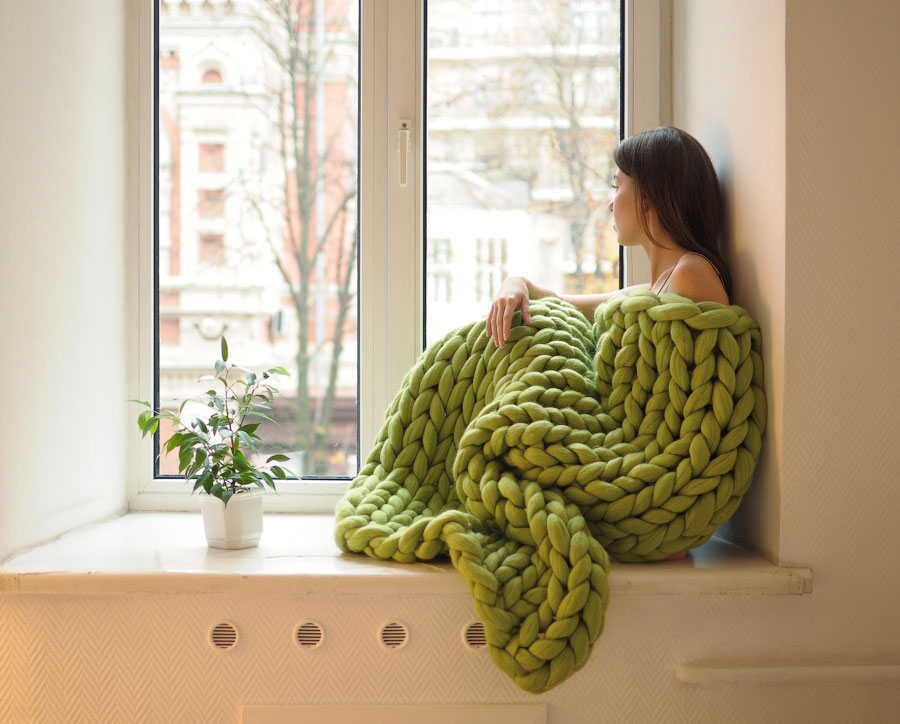 4. What would be a dream project or collaboration?
Just last week I started a Kickstarter campaign to raise funds for expanding production. I think it's the greatest project of this year (yes, I am a bit nervous).
5. Who or what inspires your work the most?
I seek inspiration in nature forms and in modern architecture.
6. What would you really like to learn someday?
I would like to know how to get more than 24 hours in a day 🙂
7. What piece of clothing or accessory are you attached to the most and why?
I try not to stick to clothes. But I like comfort and stylish shoes.