BON Ceramics was founded 2015 in Berlin as a reaction to the renaissance of the ceramic arts. BON Ceramics is an online store offering a carefully curated range of ceramic objects from selected designers from around the world. Tea pots, vases, vessels, mugs, bowls and plates, everything you could ask for. They only offer handcrafted, exclusive ceramic goods of the finest quality, leading the way in representing small-scale sustainable production. In case you are not located in Berlin, no problem, BON Ceramics ships worldwide.
To give you a first picture of their great collection, I selected my 10 favorite designers for you!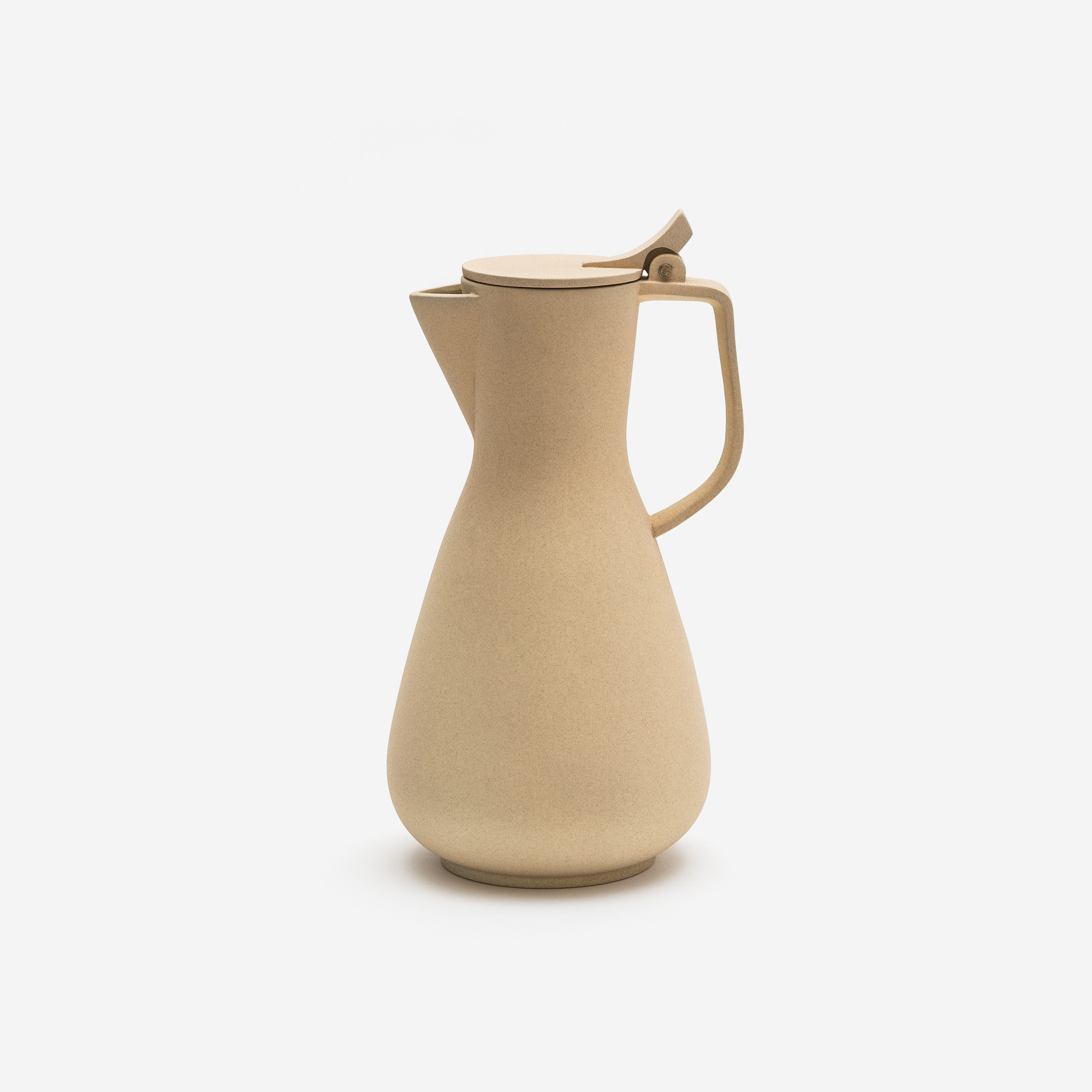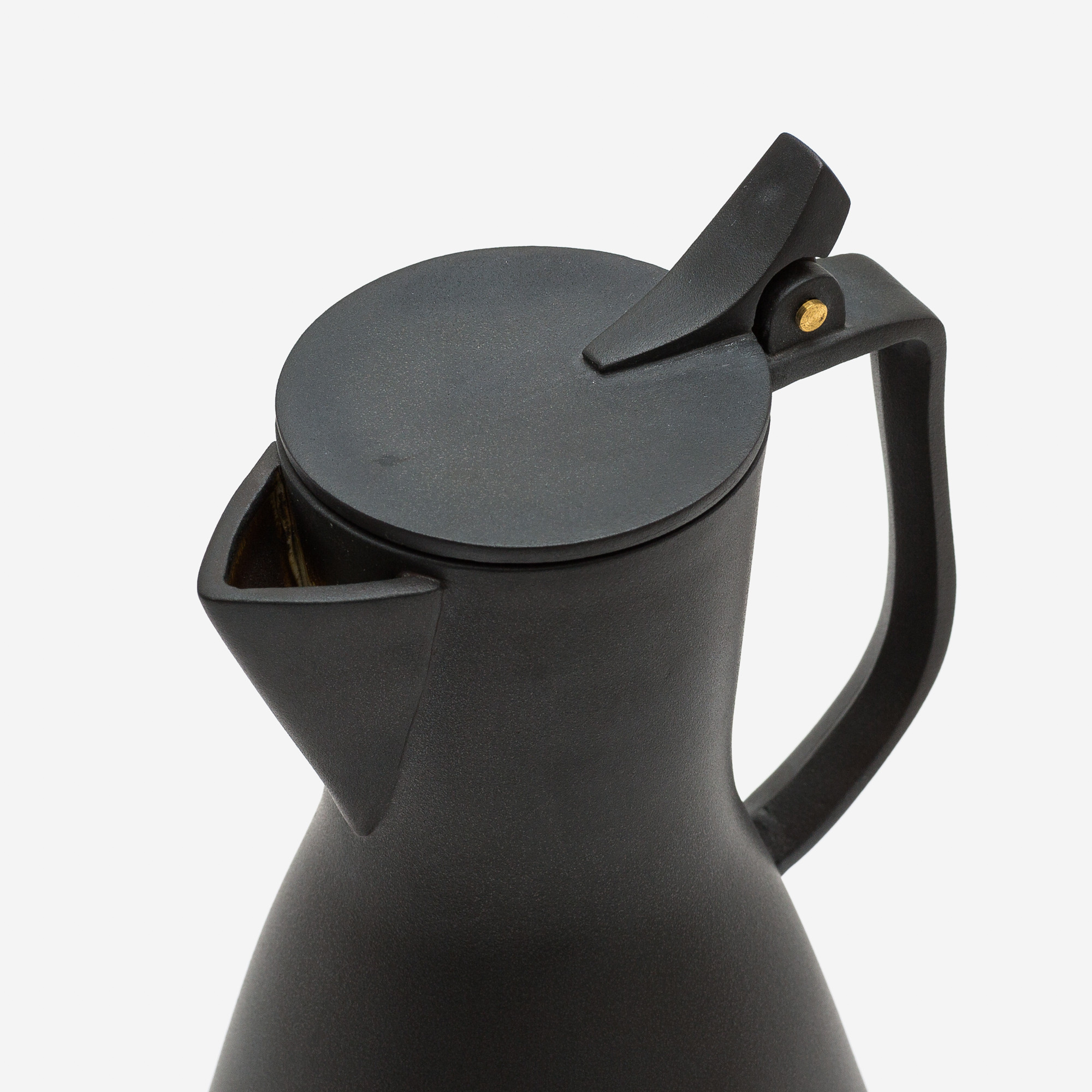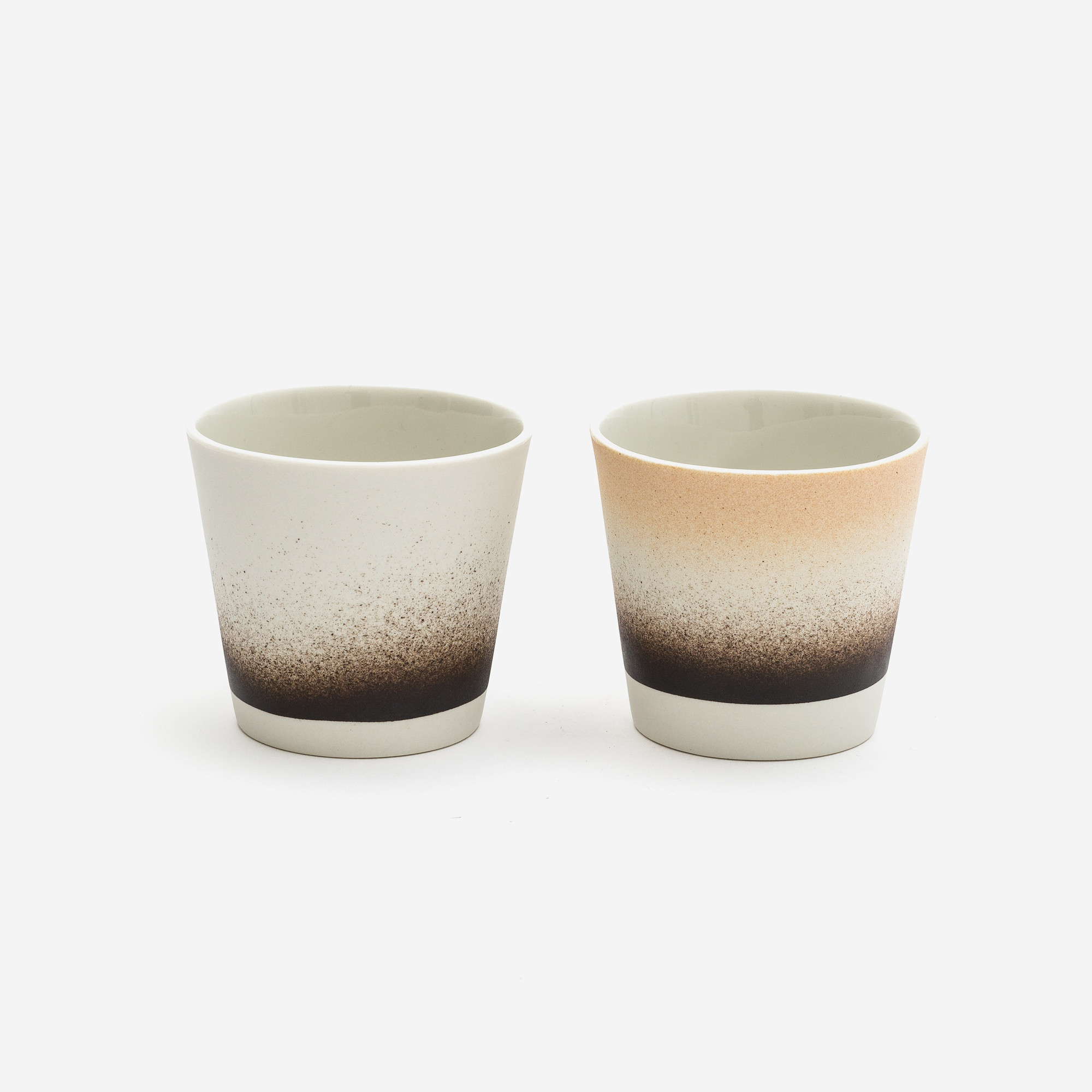 1) Kirstie van Noort – Netherlands
The refined Bugle jugs are the result of a long research process and detailed experimenting by Dutch designer Kirstie van Noort. Fired with unique pigments extracted from raw materials found in the abandoned mines of the once prosperous Cornwall region in the United Kingdom, these flawless pieces are true monuments to the designer's tireless exploration of the ceramic arts.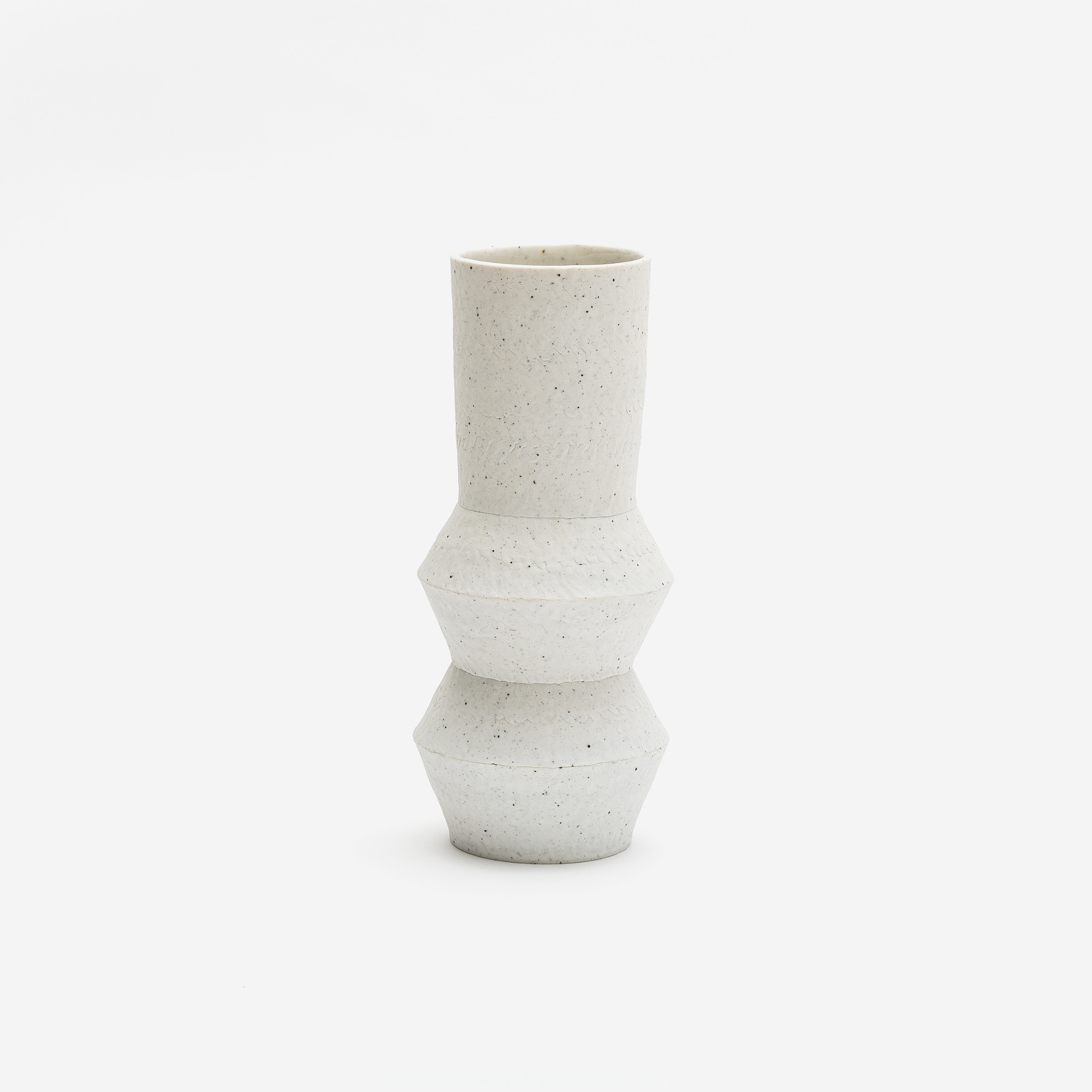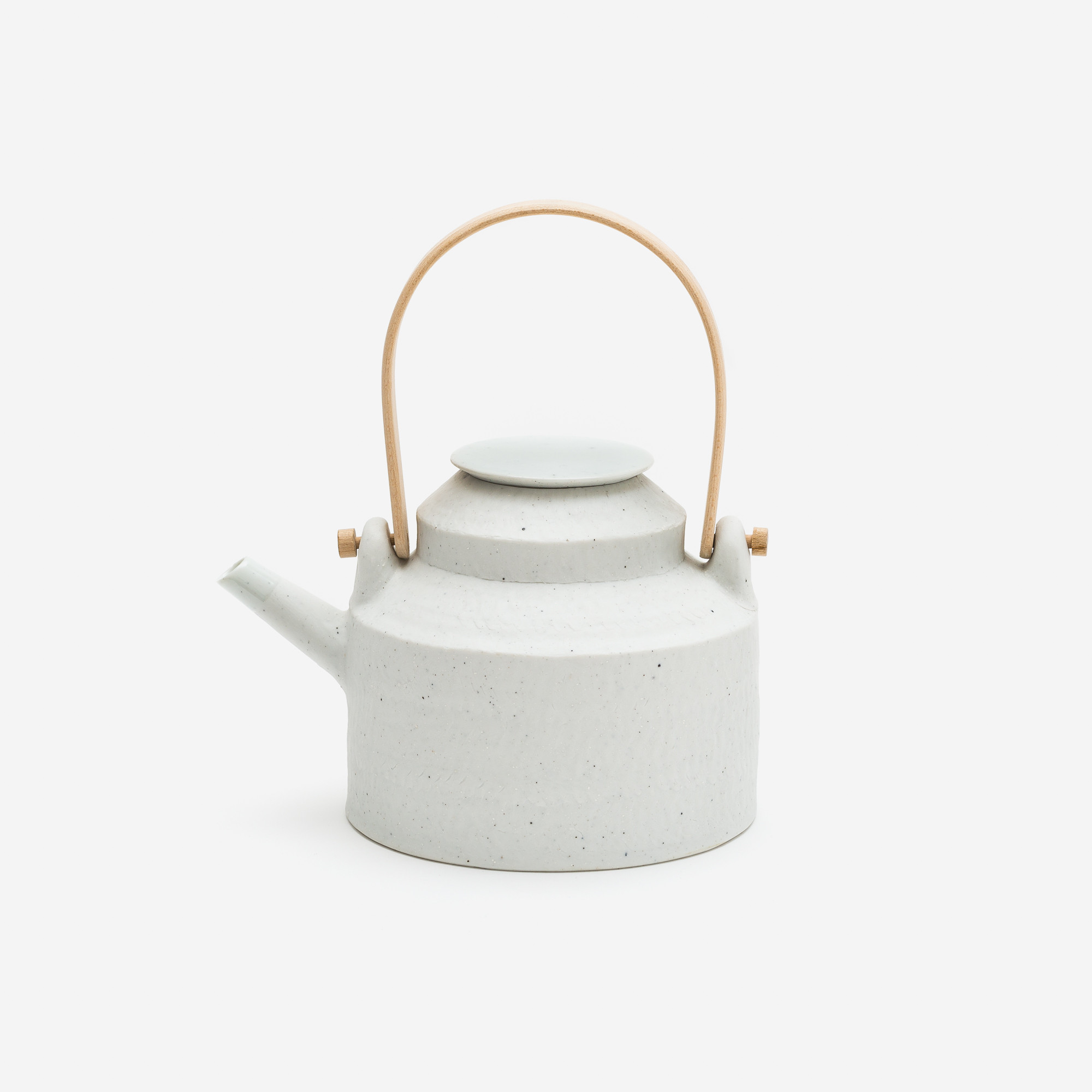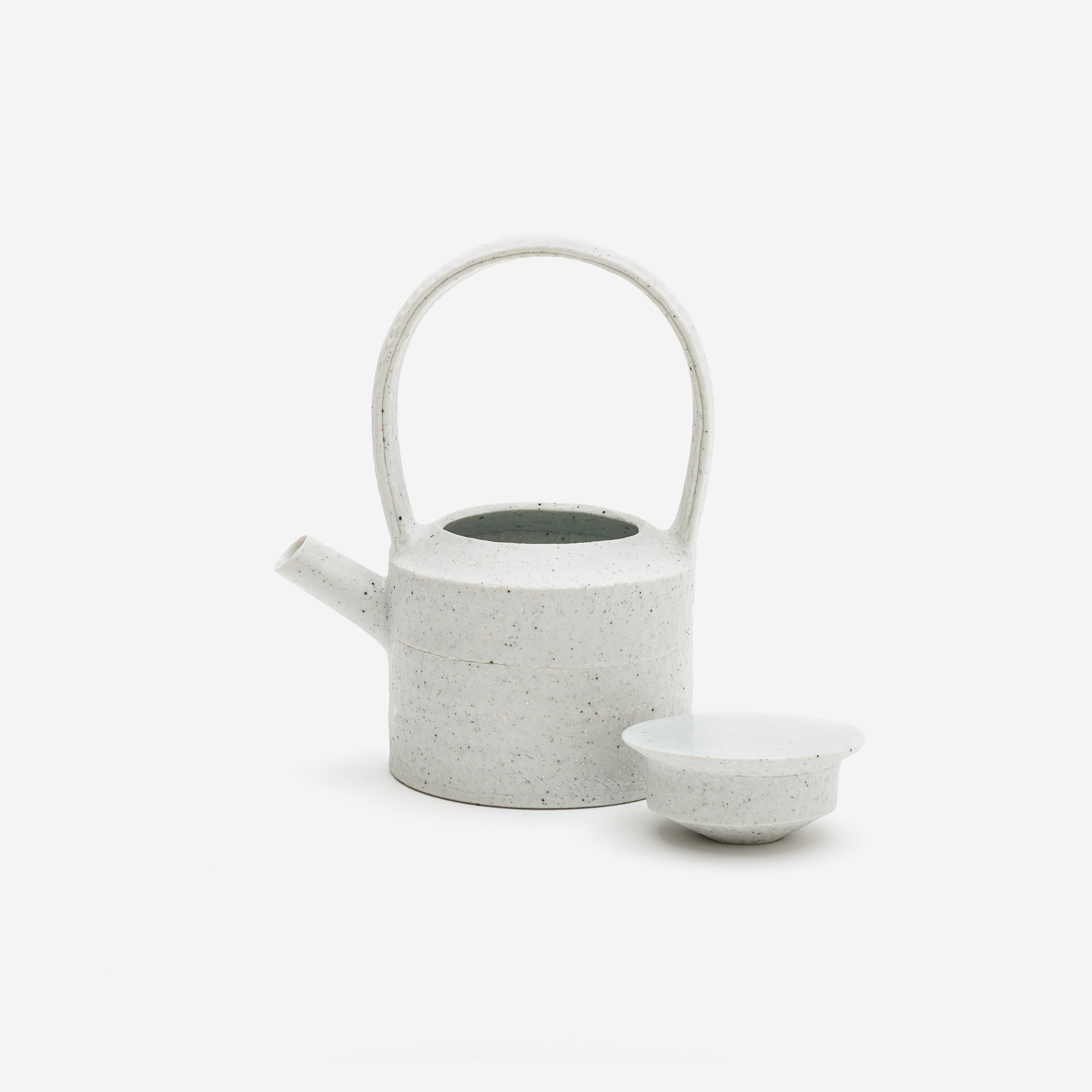 2) Kiho Kang – Korea / Germany
Award winning Korean artist Kiho Kang has a wide practice within ceramics. Mastering the material, he creates objects of all kinds – from large scale sculptures to carefully crafted tableware – with his very unique, architectural aesthetics present in every piece.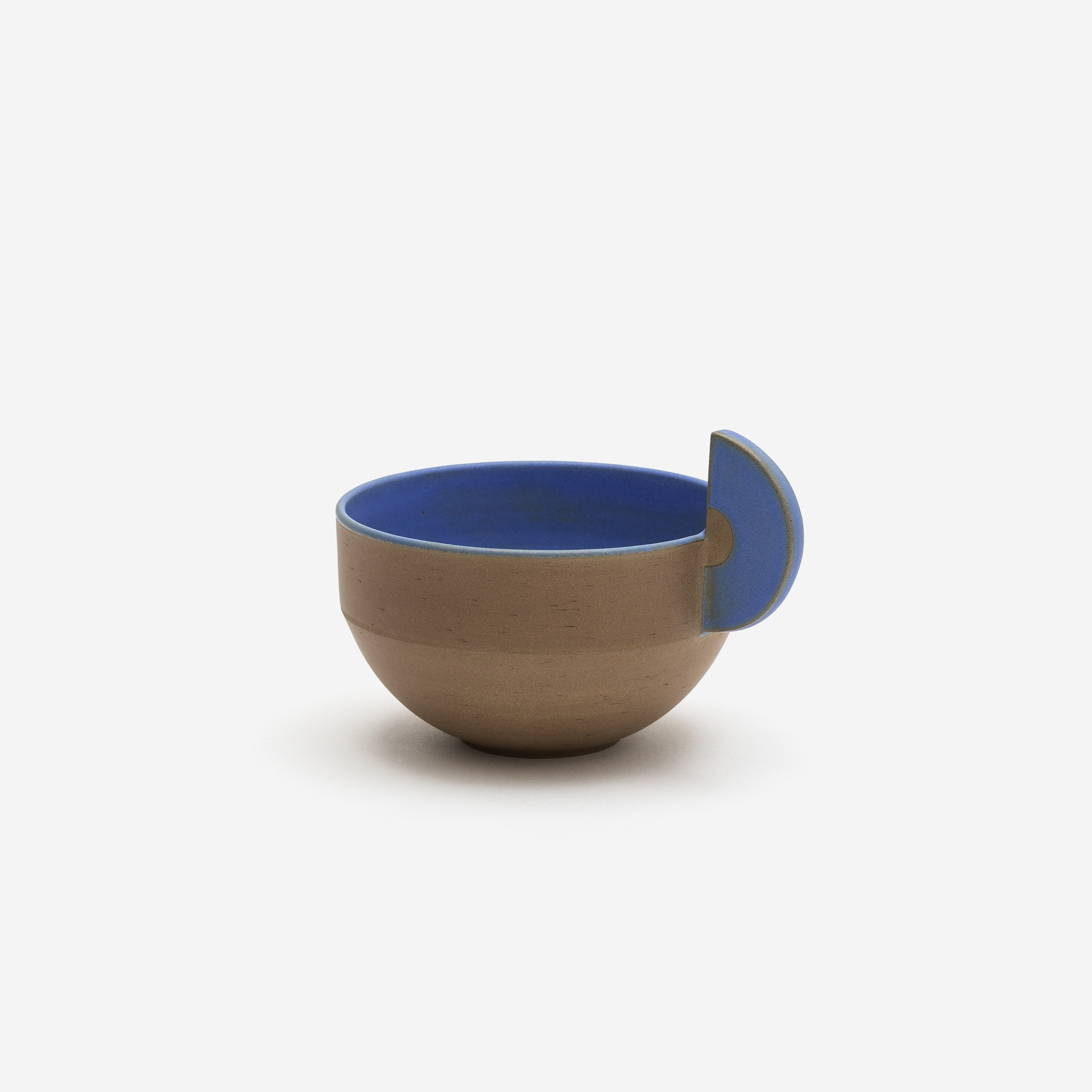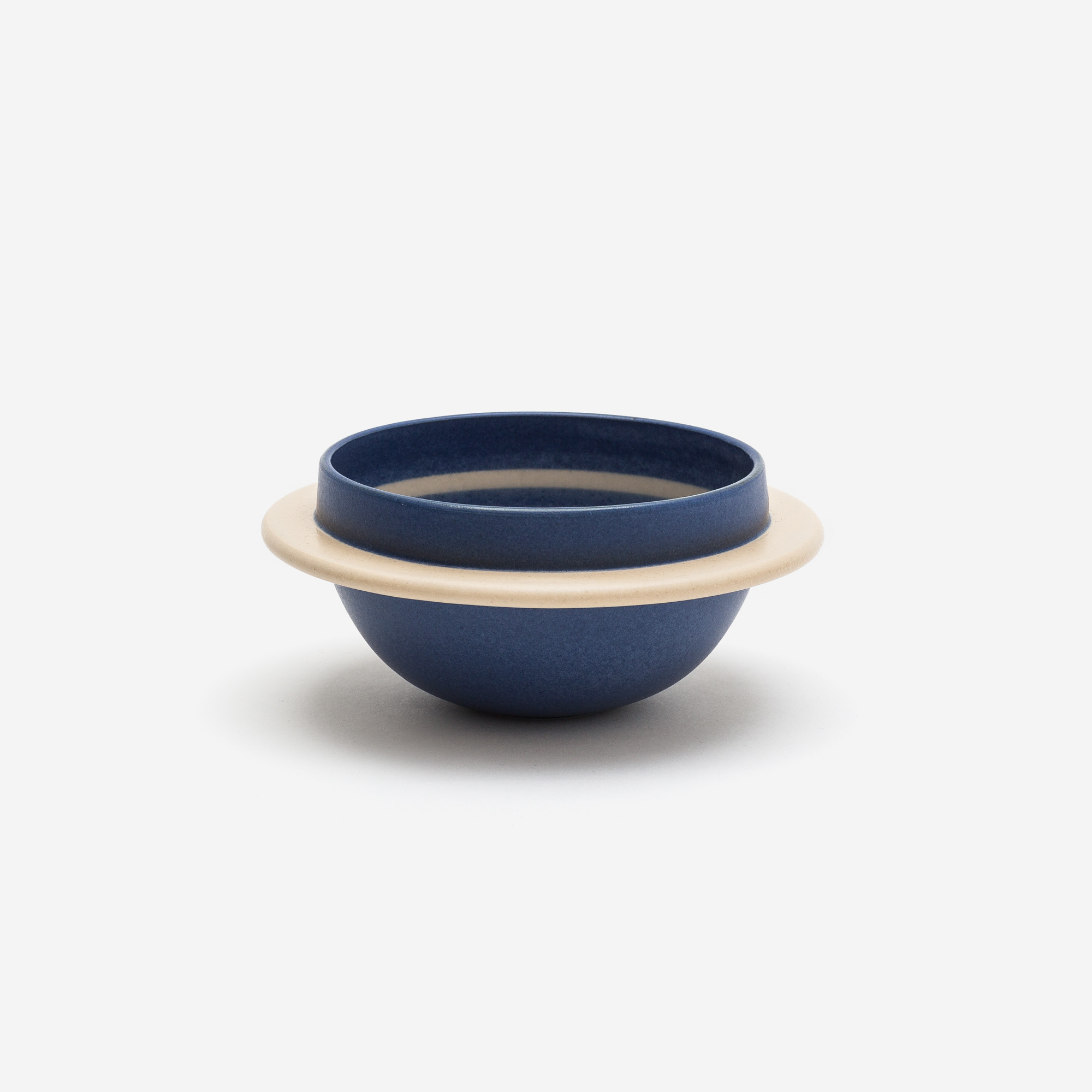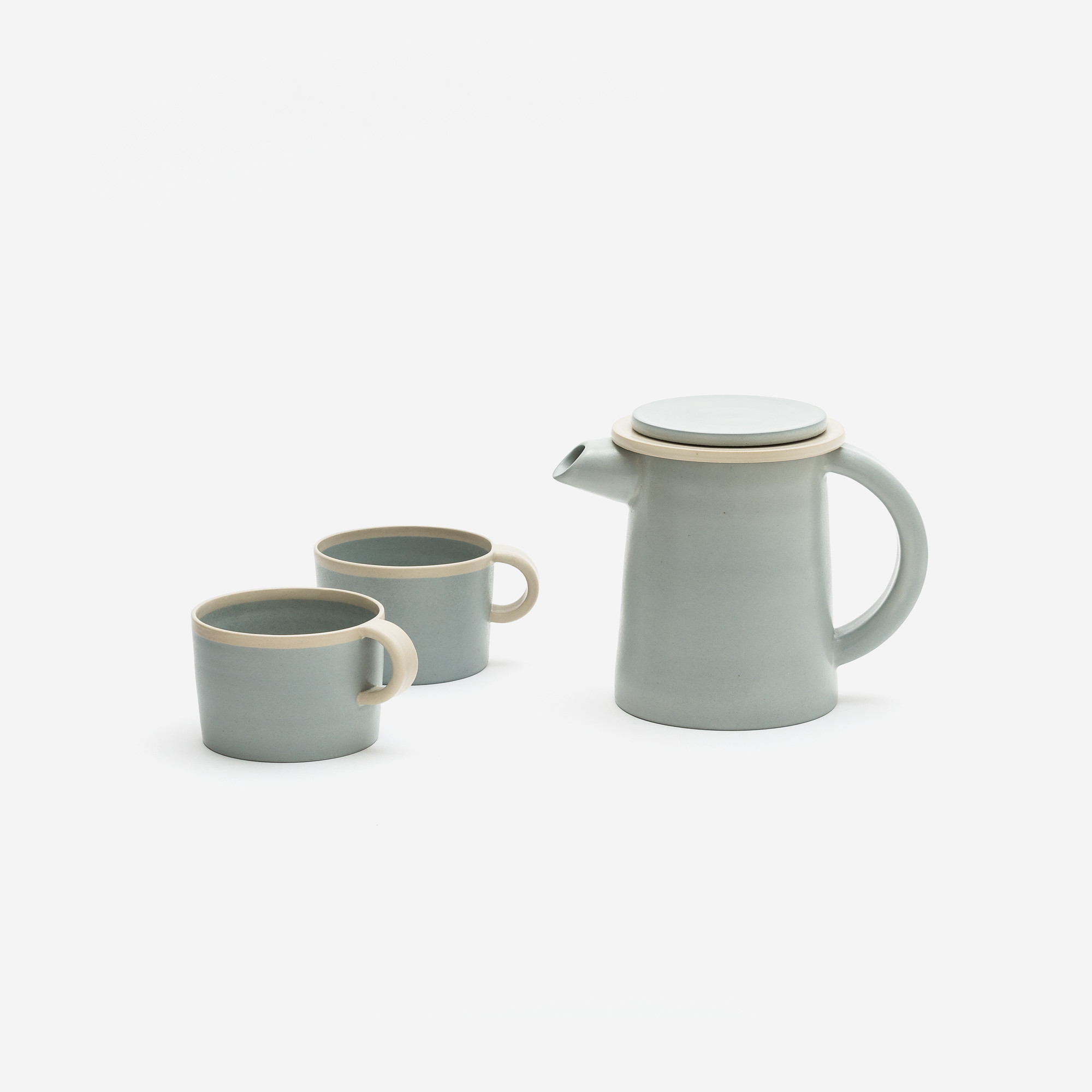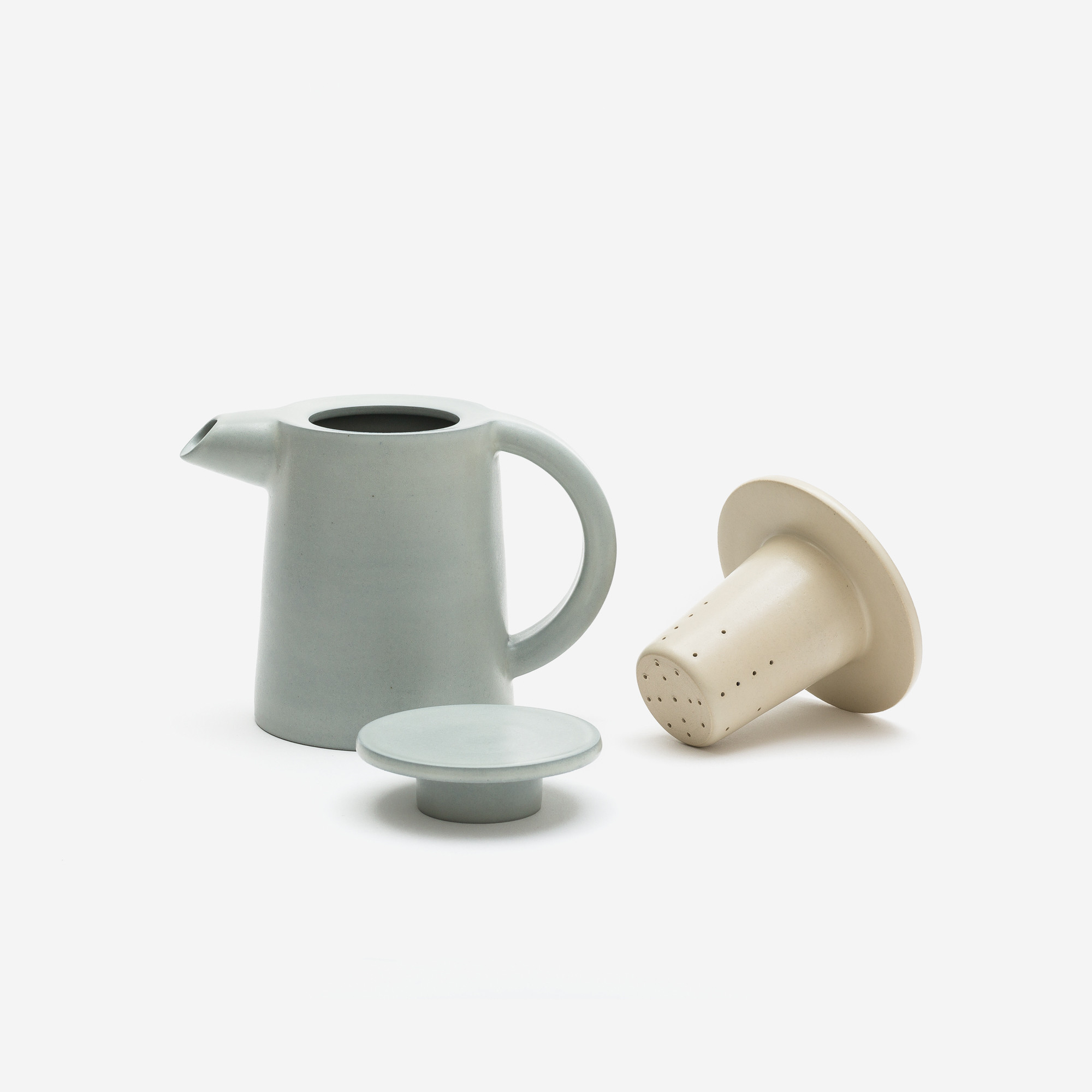 3) Hélène Morbu – France
Hand thrown in her workshop in Nantes, France, Hélène Morbu's pieces are carefully constructed with the superposition of different coloured clay. This technique is specially visible on the Saturne bowls and Panama cups, where the colour of the ring, which stands out from the rest of the object, is visible also from the inside as a fine detail.
4) Pi Björg – Denmark
Inspired by paper craft and mixing in a touch of Scandinavian minimalism, Copenhagen's Pi Björg creates her delightful Band bowls by carefully applying the striated wall around the base after preparing and dyeing the porcelain mass with her own mix of special colours. The bowls are, outside of Denmark, exclusively available at BON Ceramics.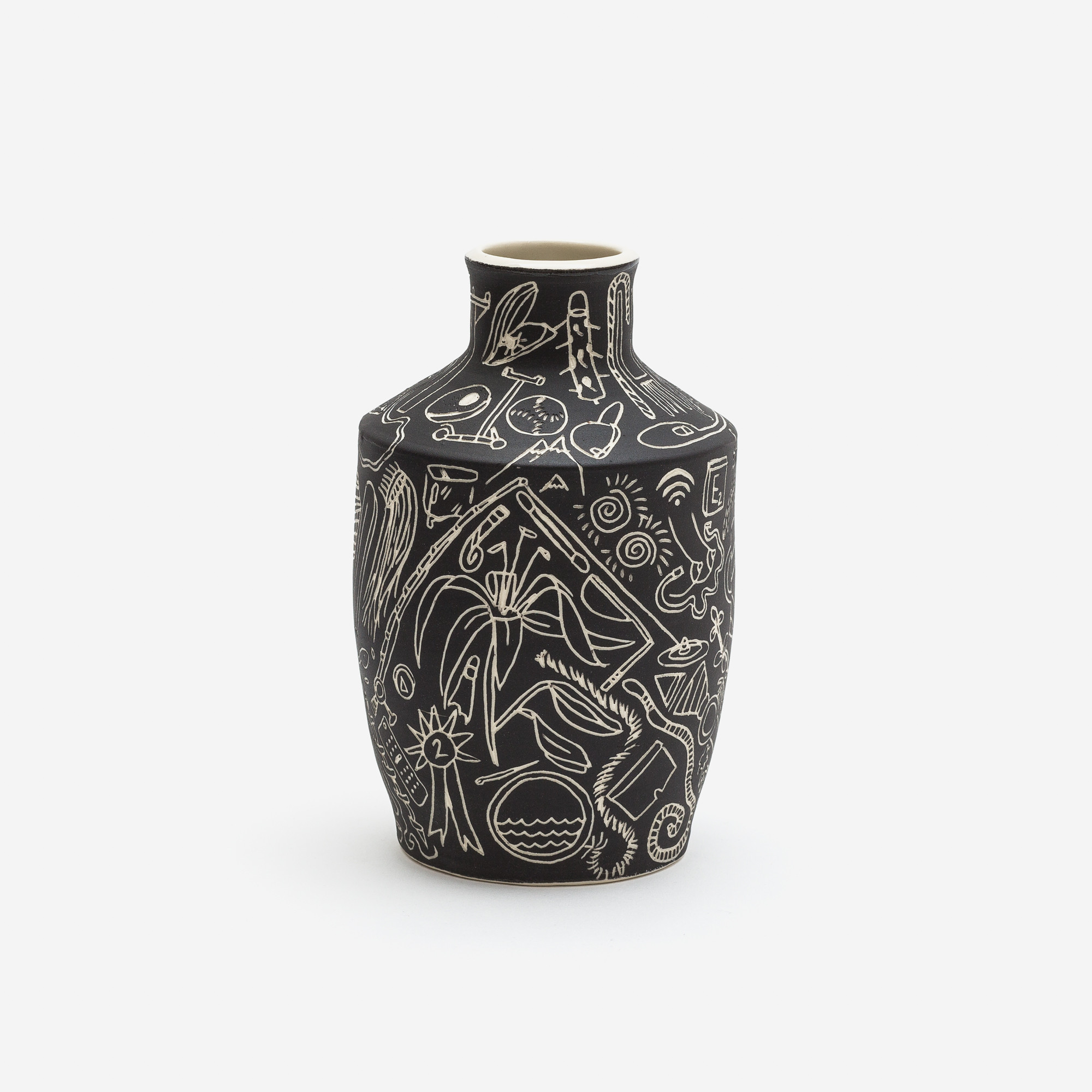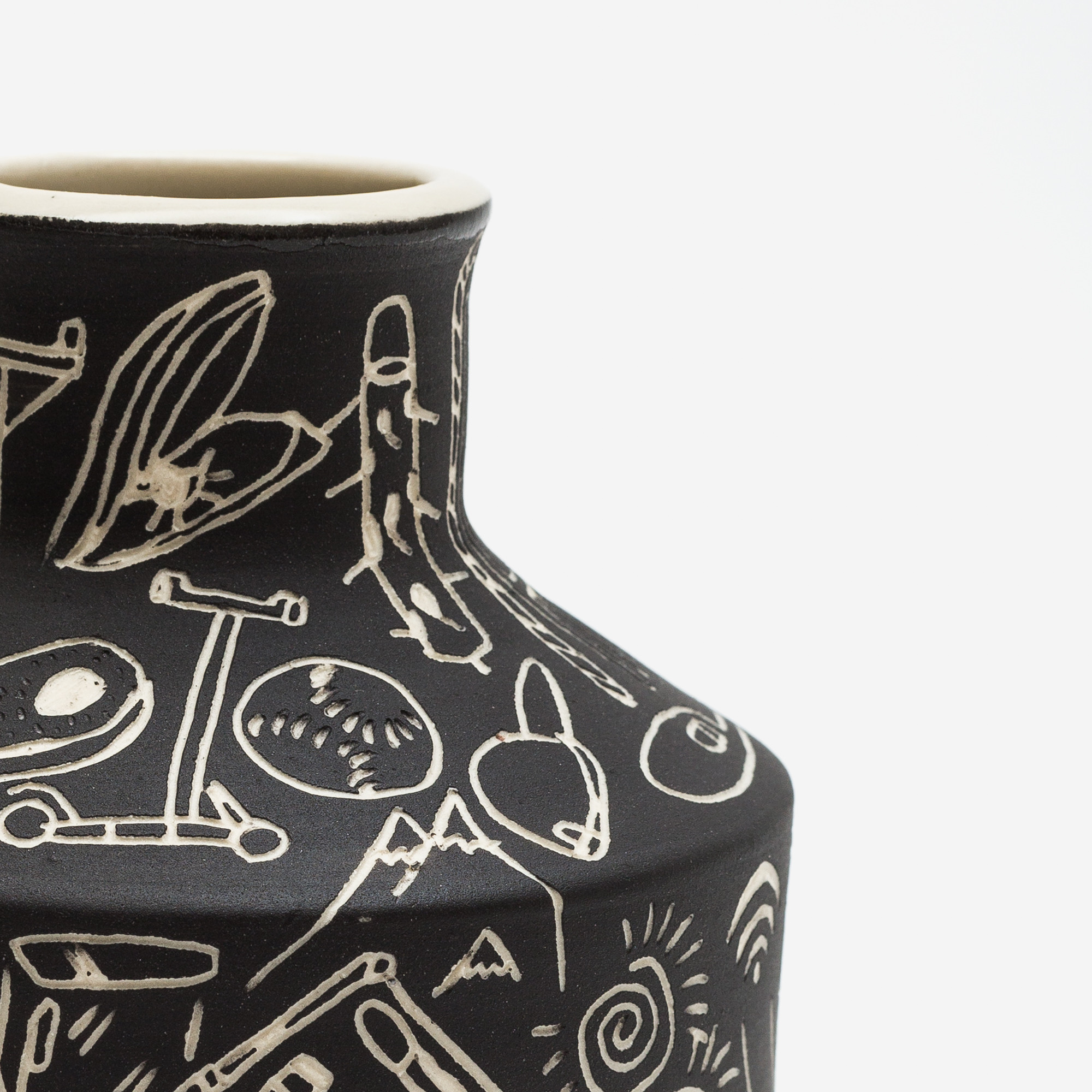 5) Dana Bechert – USA
The delightfully diverse motives of Dana Bechert's vases are approached by the designer as a kind of modern day time capsules, illustrated with snapshots from her own stream of consciousness. With a nod to the illustrative pottery of the ancient Greeks, each piece displays it's own unique story, giving us a glimpse into the designer's mind. The surface patterns are achieved with the sgraffito technique: a thin layer of pigmented clay is selectively carved away, revealing a unique pattern on the white clay body underneath.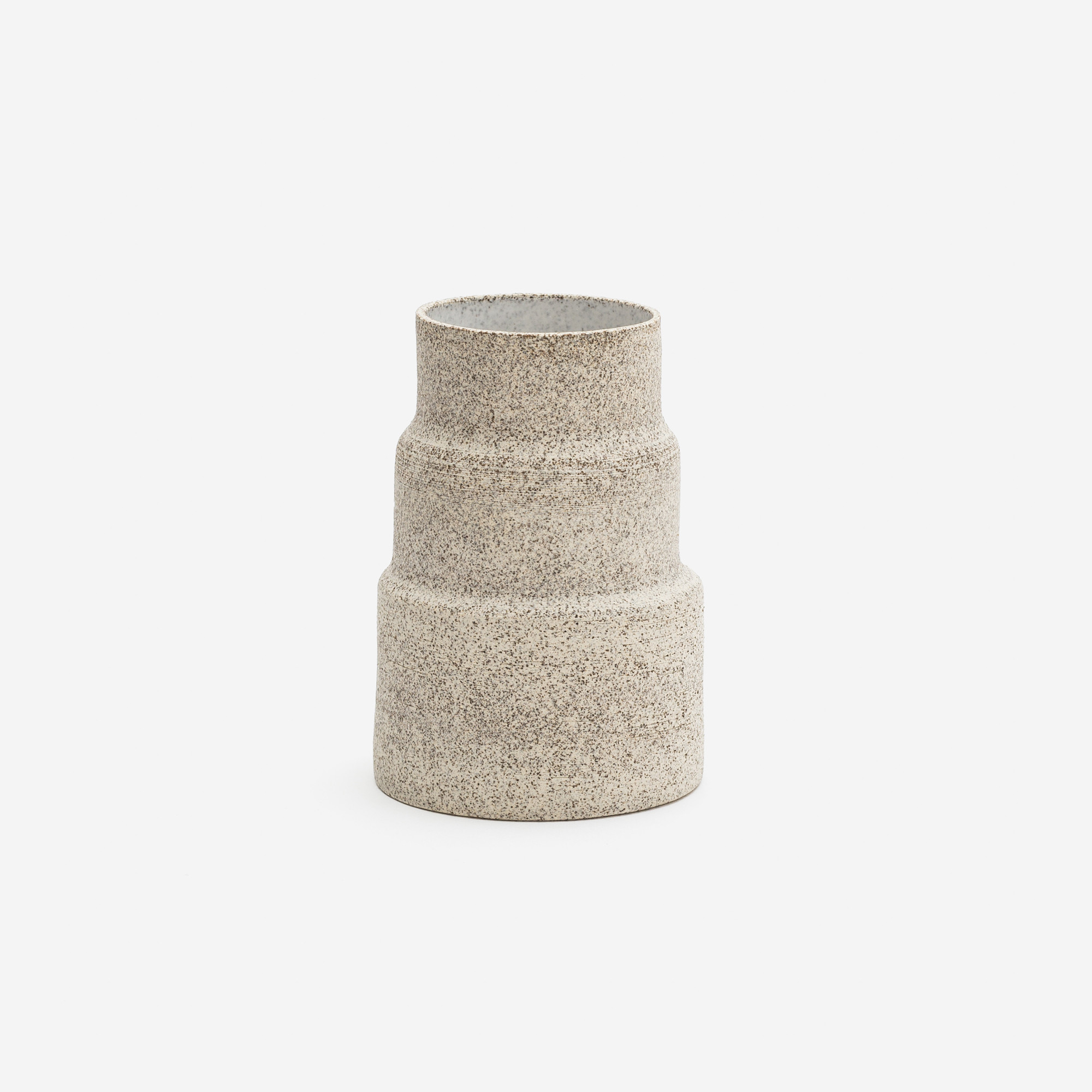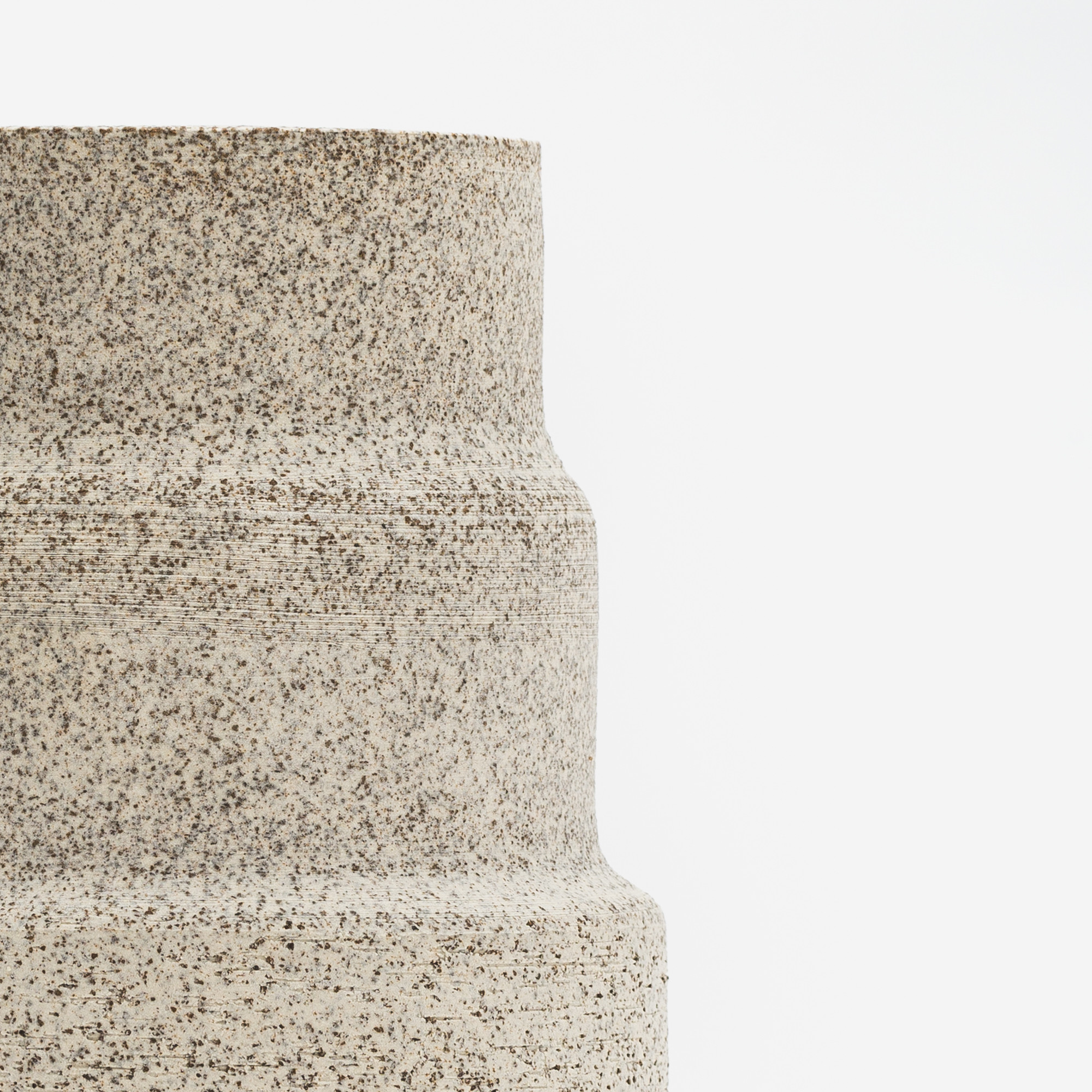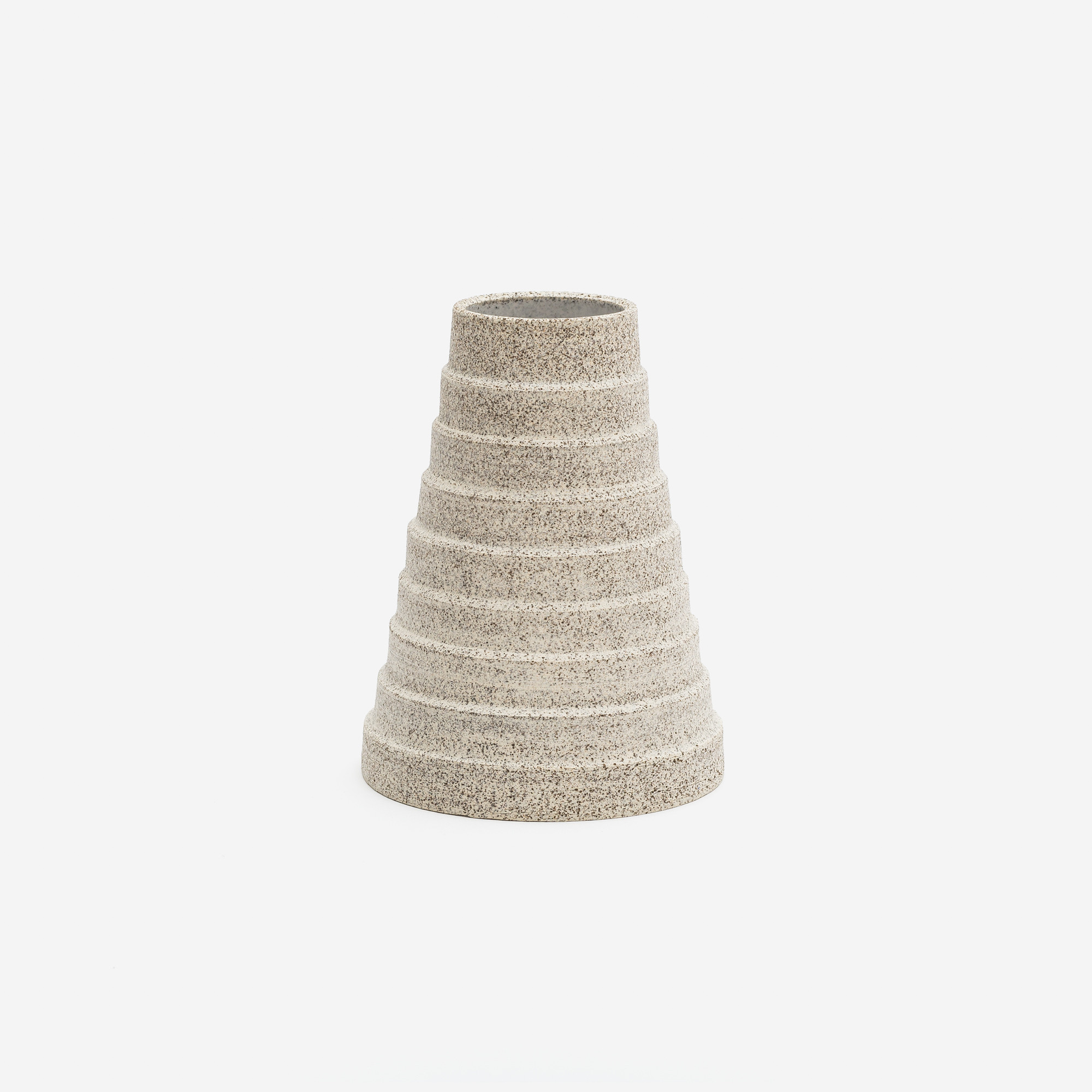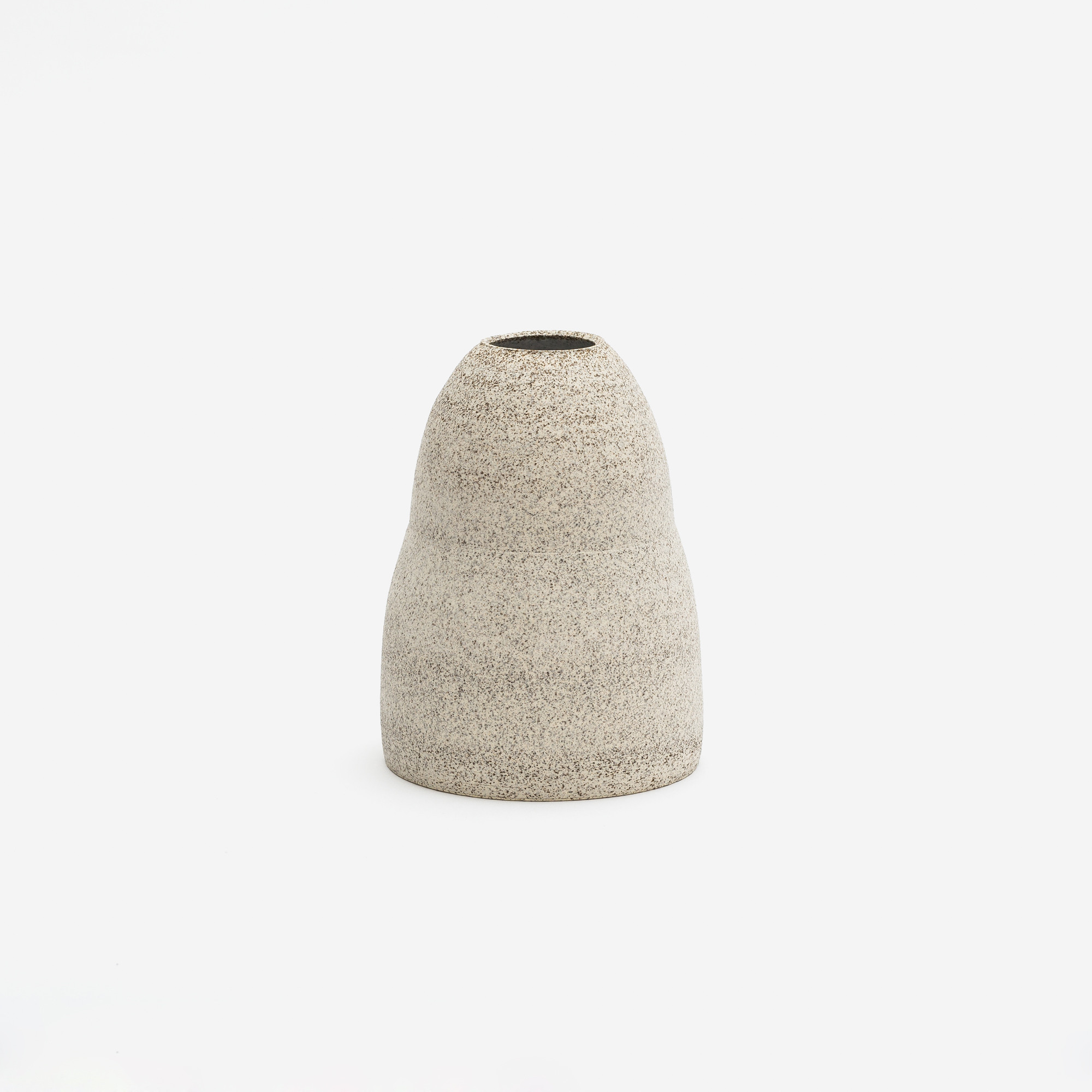 6) Natalie Weinberger – USA
Natalie Weinberger's beautiful vases seem to hail from some ancient, exotic civilization. Made of a mixture of recycled scraps of white stoneware and black volcanic sand which the designer prepares herself in her Brooklyn studio, the pieces inherent an affinity for natural materials that takes on simple but innovative shapes. Exclusively available at BON Ceramics.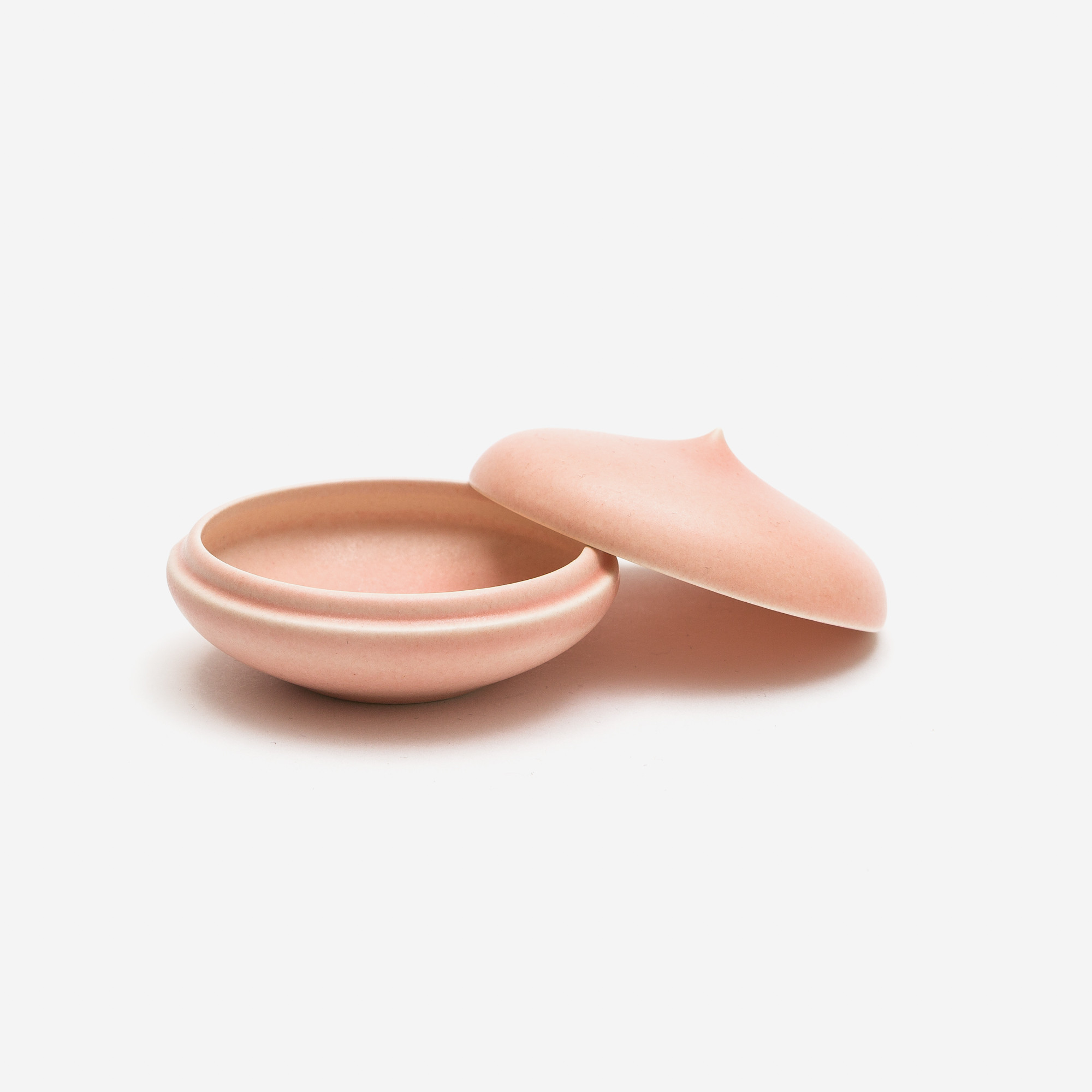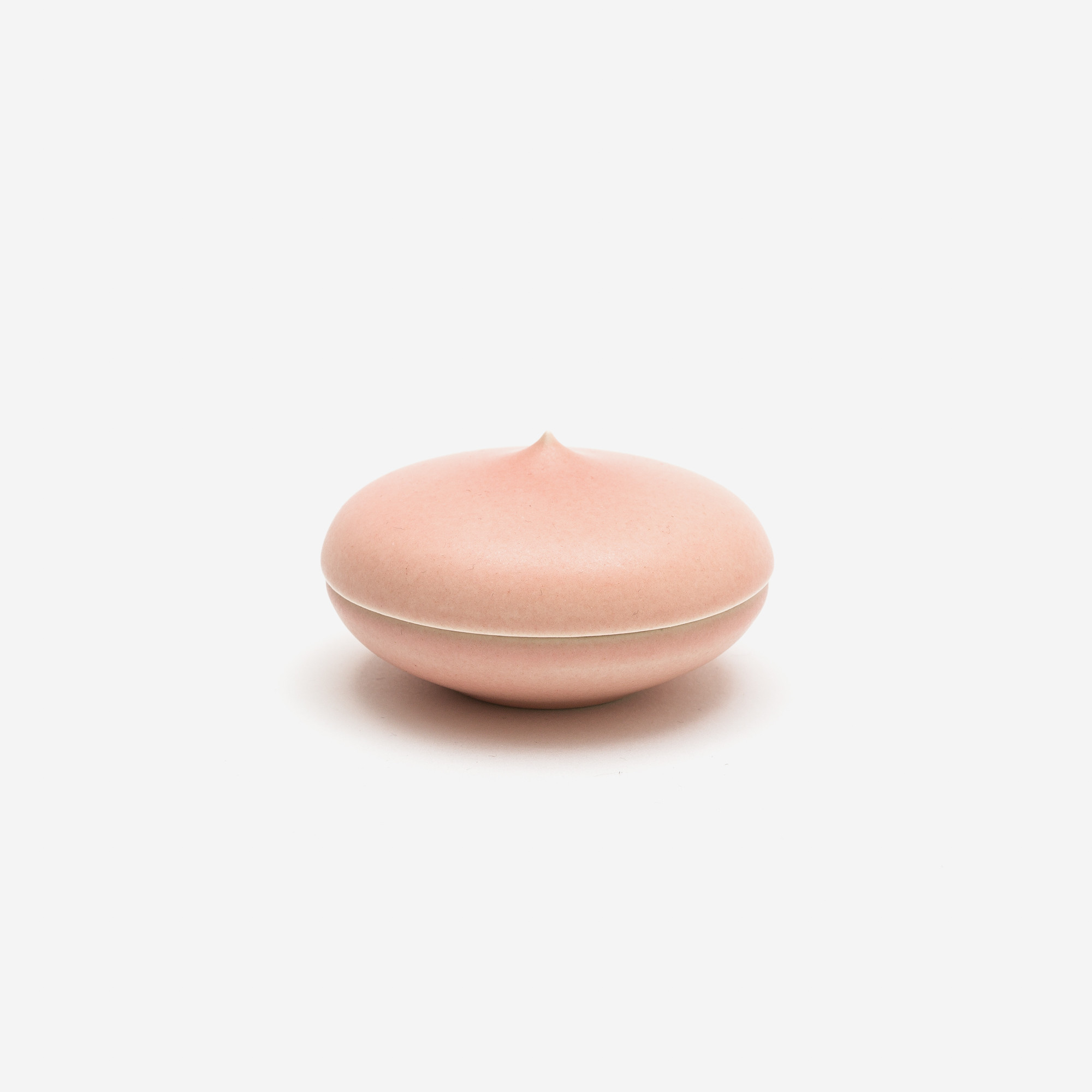 7) Jonas Lindholm – Sweden
Jonas Lindholm's range of small stoneware boxes are sure to keep your smallest treasures hidden and safe, while also guaranteed to make a beautiful addition to any setting it is placed in. Available in a variety of colours, the pieces are carefully casted in the designer's studio in Gustavsberg, Sweden, before being glazed and fired to 1230°C, leaving a delicate matt surface.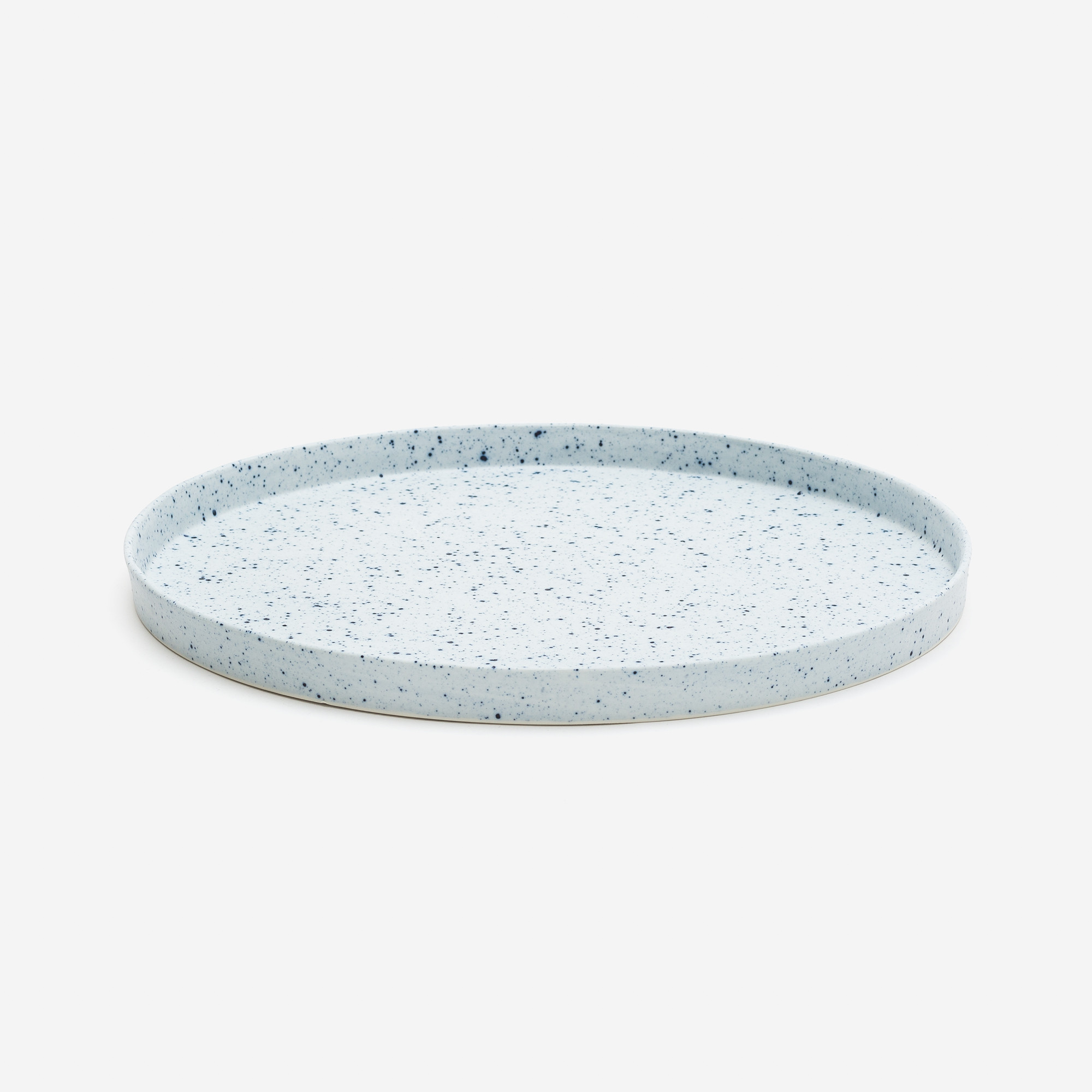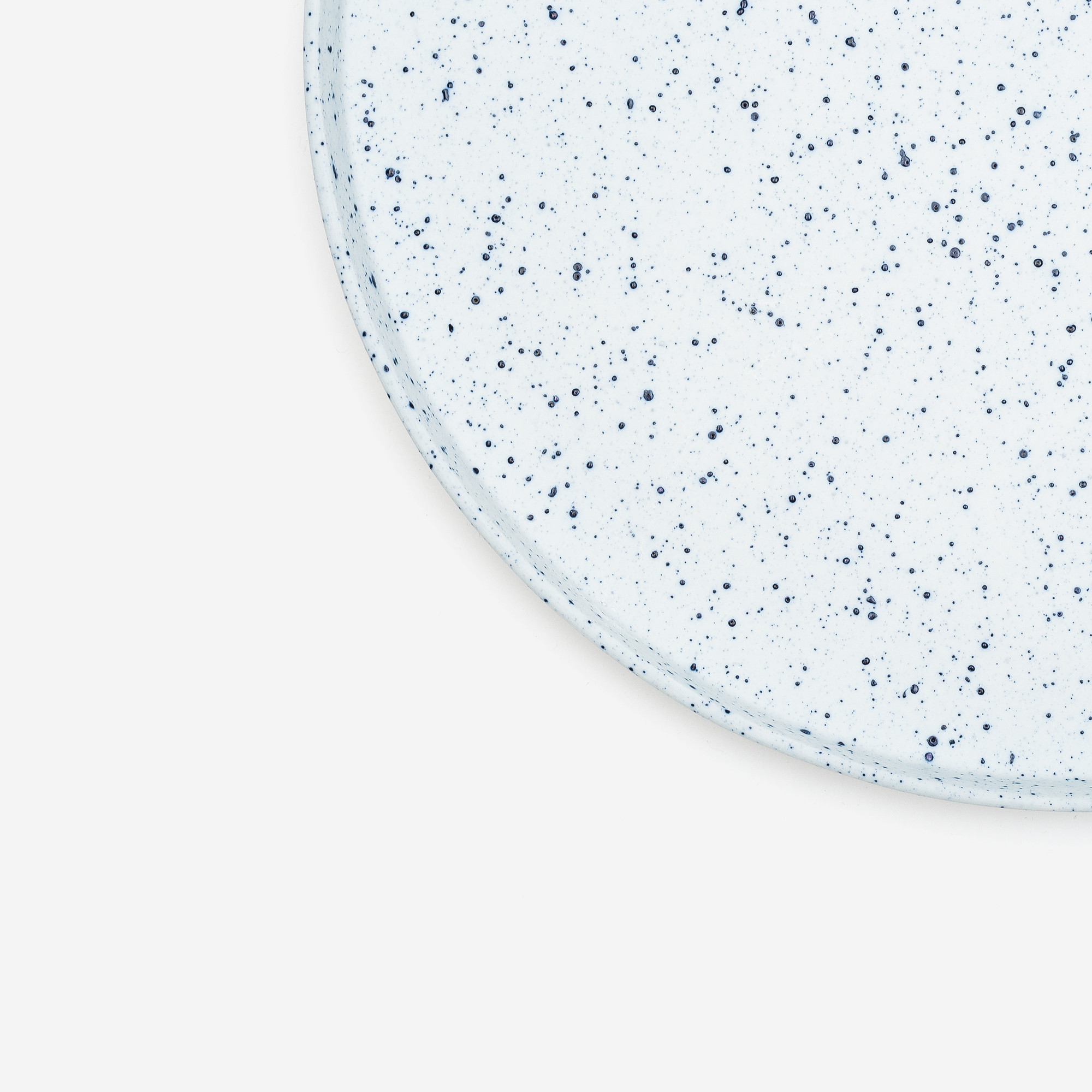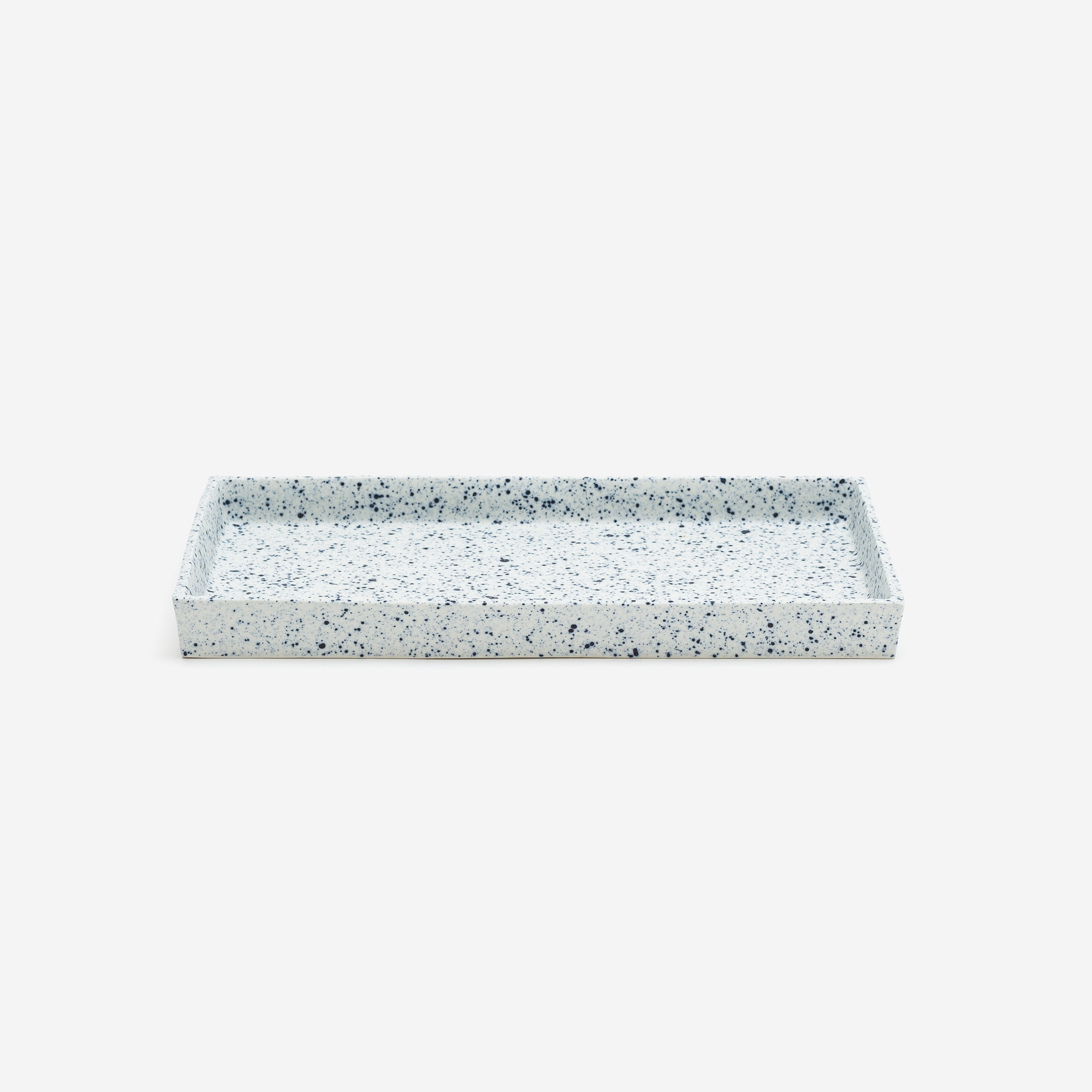 8) De Intuïtiefabriek – Netherlands
The Spikkel trays are the results of detailed material testing with porcelain glazing by Amsterdam based design studio De Intuïtiefabriek. In these geometrically perfected pieces enamel grains are mixed into the fine porcelain mass, resulting in a surface that goes beyond its original materiality, leaving a stone-like impression that is delicate to touch.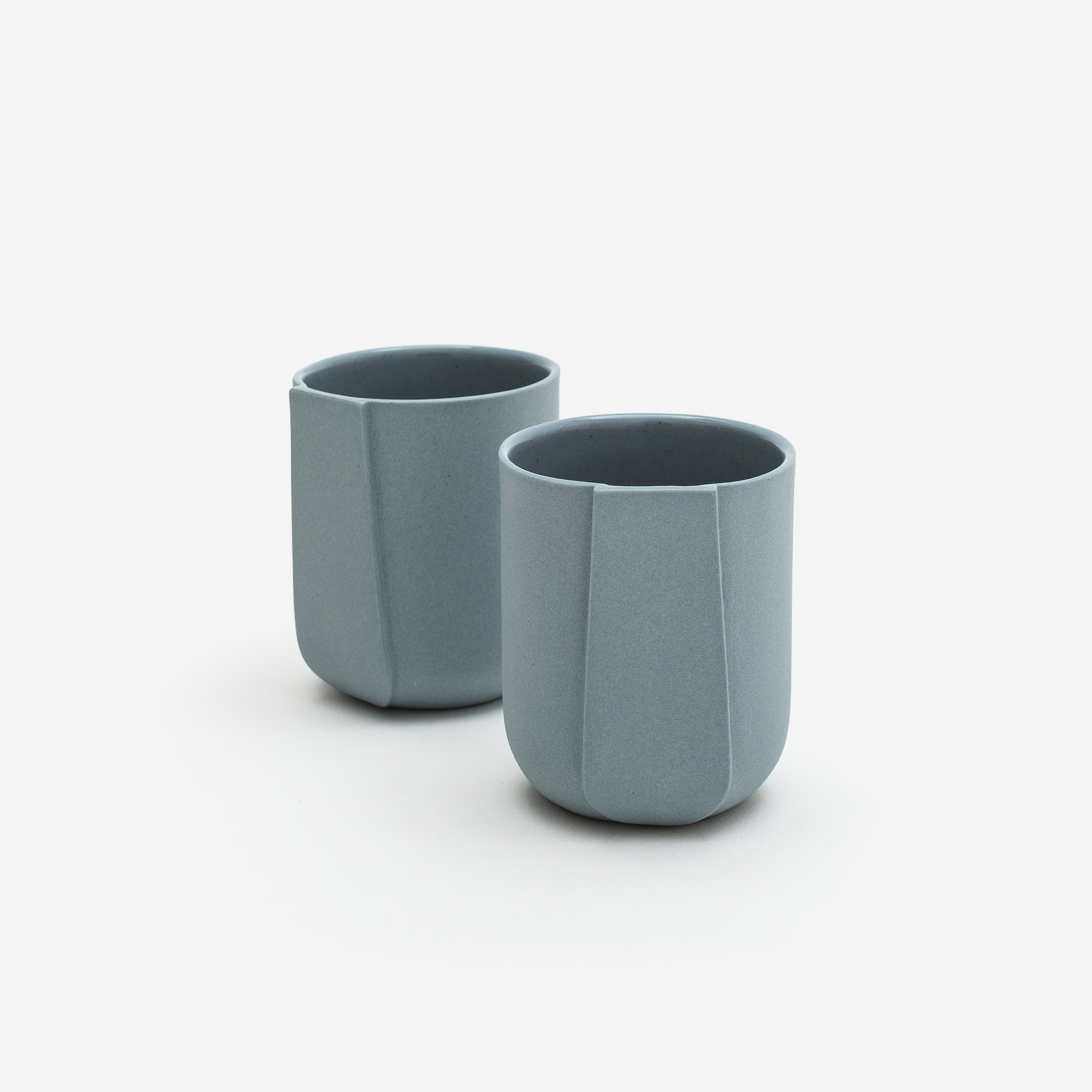 9) Lotte Douwes – Netherlands
Dutch designer Lotte Douwes' Table Talks series originated from an event held in her studio where the designer made espresso cups with a flat side so messages could be drawn or written on them. As the flat side also made the cup sit perfectly in the hand, a larger collection was soon conceived, now available in a variety of soft colours.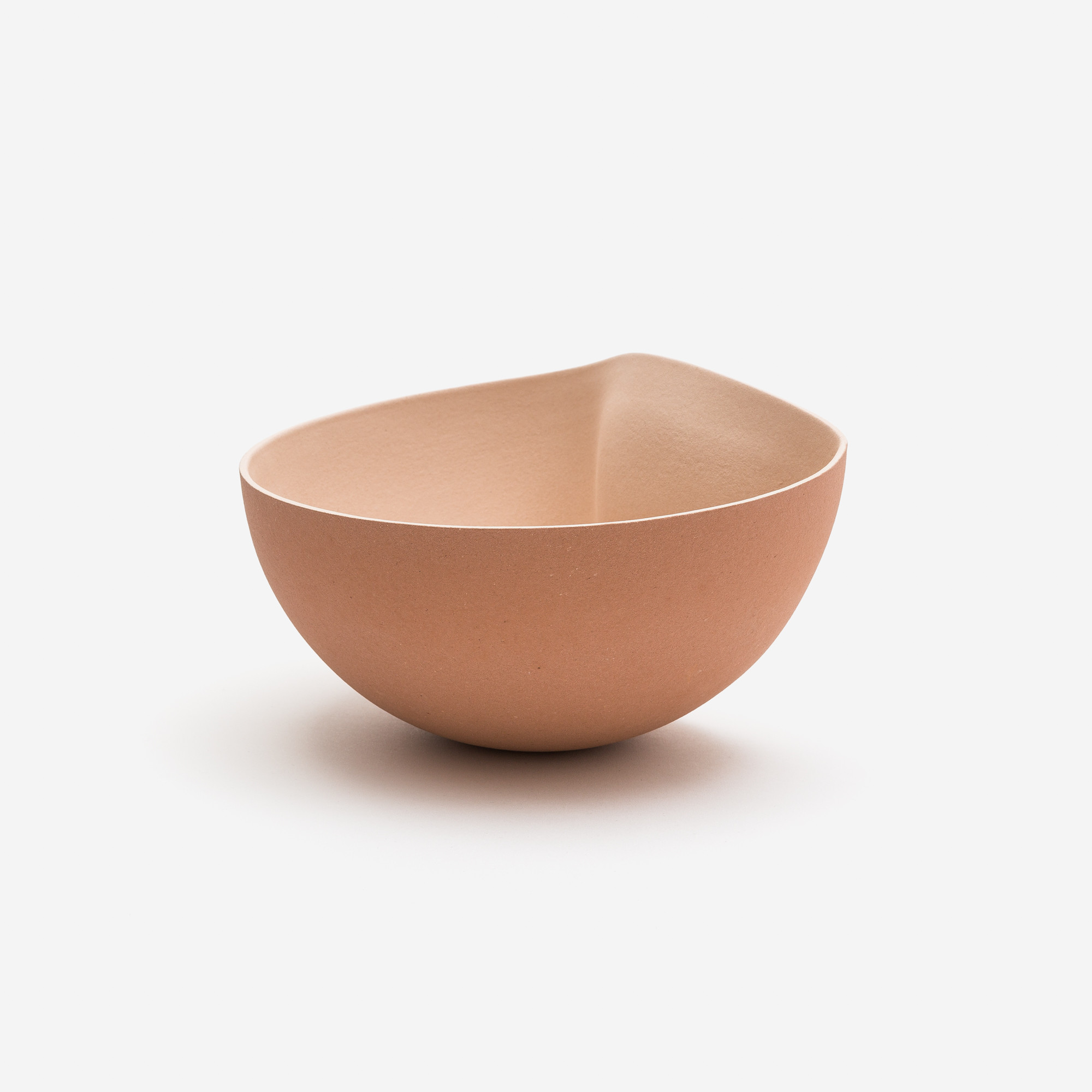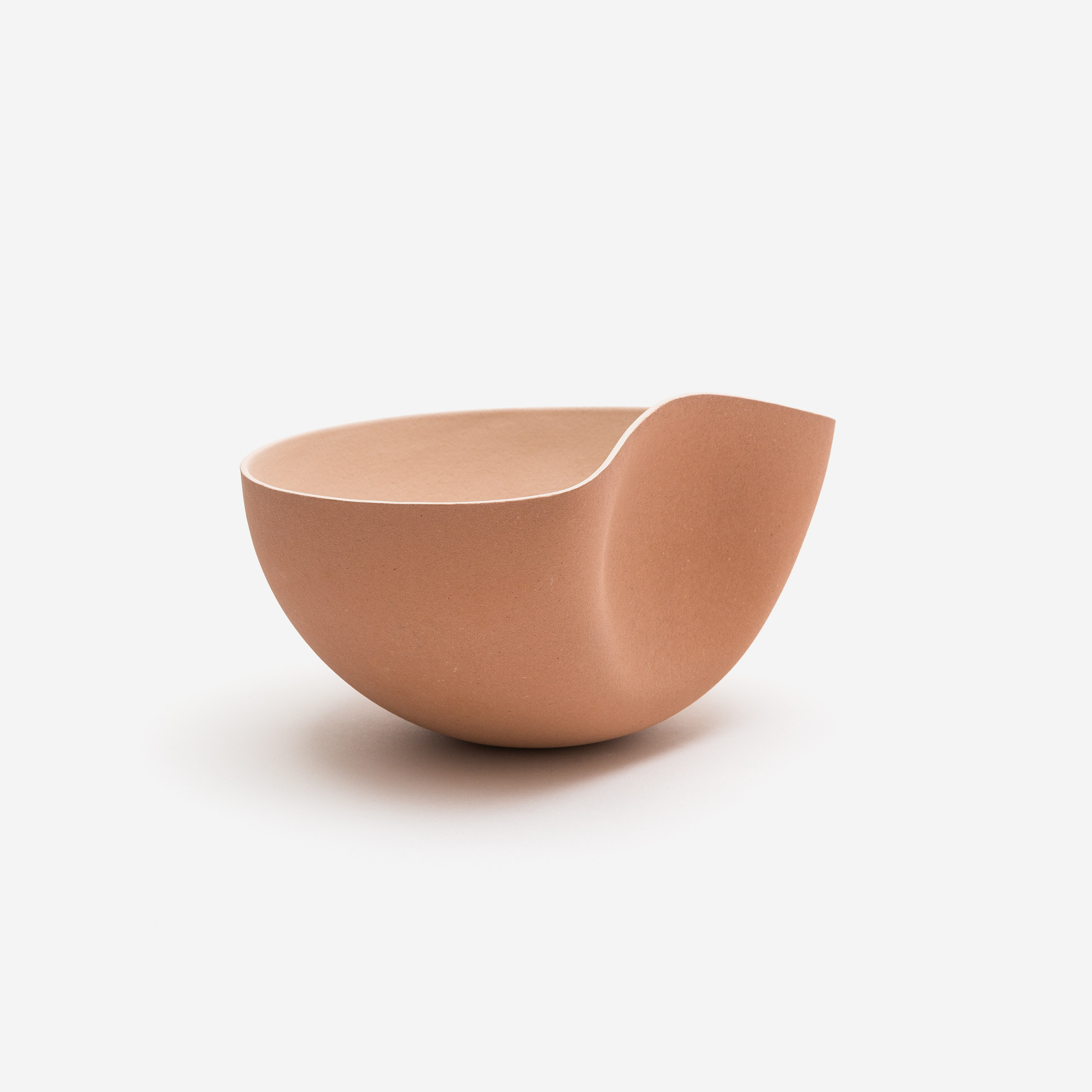 10) Ilona van den Berg – Belgium
Each of Belgian designer Ilona van den Berg's Moon bowls start as earthenware clay casts of perfect half spheres, which are subtly reshaped after being removed from the mould while not completely dry. This way every piece is gently modify by hand, creating curved surfaces that will never be exactly the same. The modified bowls are then fired, fixing this gentle and unique deformation in time.