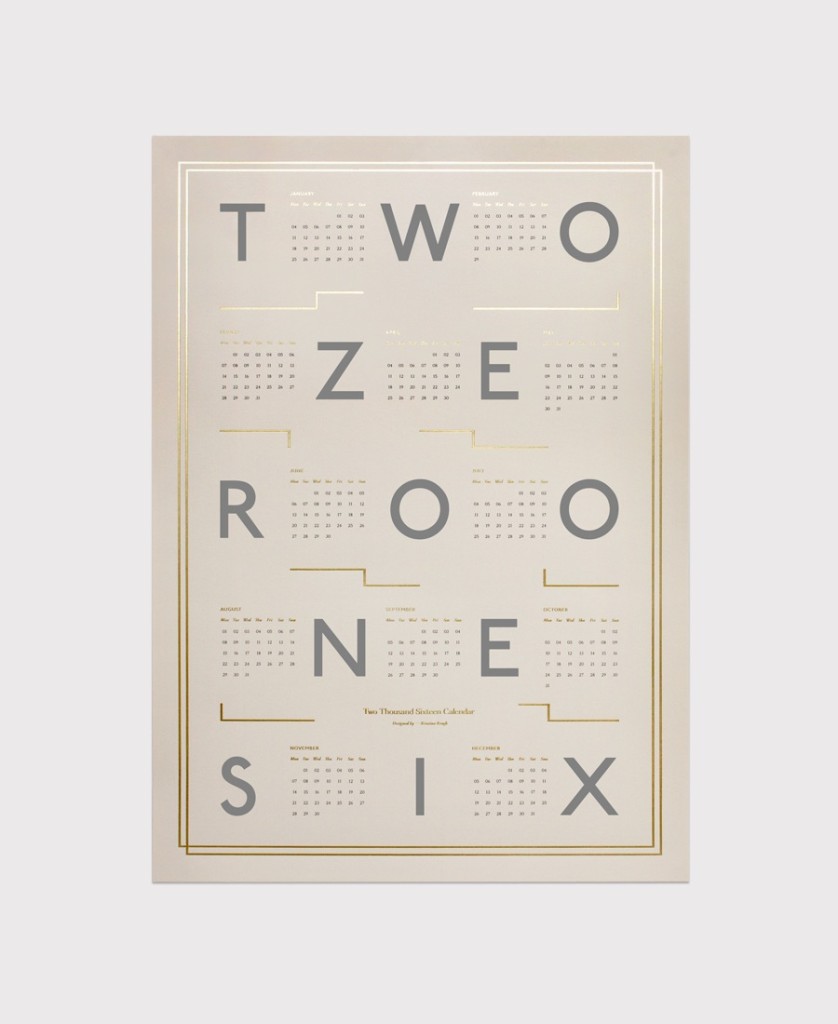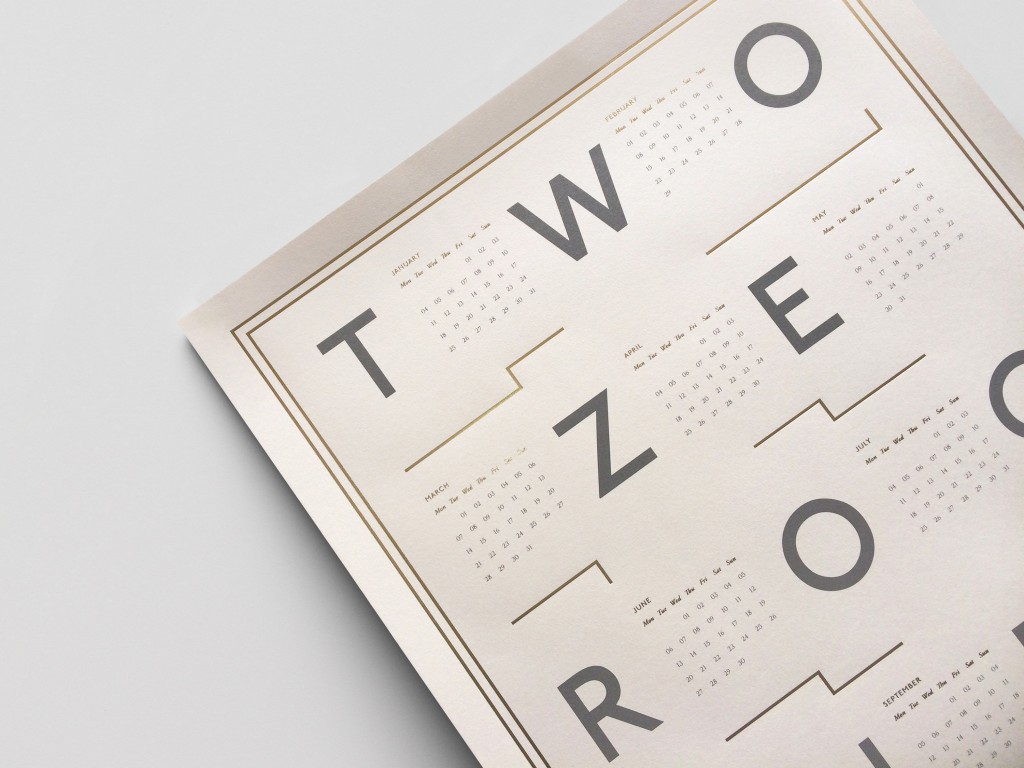 I already waited for the release of the wall calendars 2016 by Danish designer Kristina Krogh and as expected it did not disappoint! The wall calendar "Two Zero One Six" is printed on 175 gsm colored and uncoated quality paper. I really like the gold metallic foil in combination with the grey typography, very sophisticated.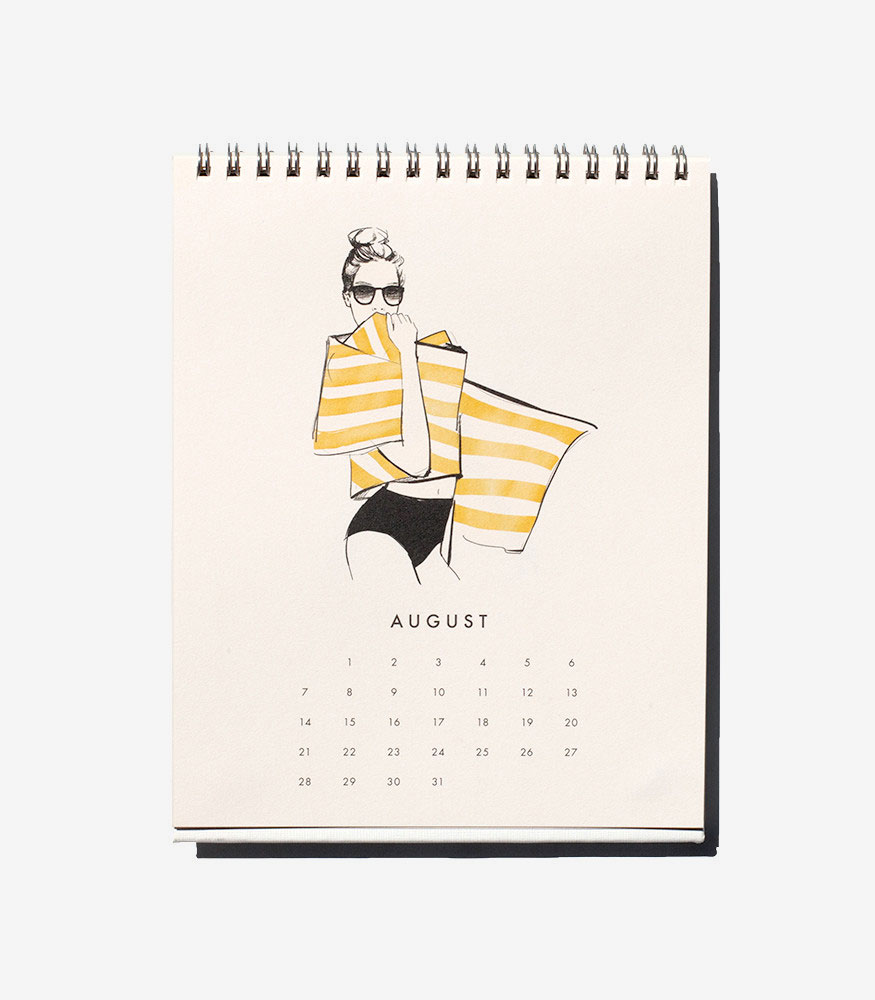 This lovely calendar is by well-known illustrator, photographer and fashion blogger Garance Doré. Printed by Rifle Paper Co. in the USA.
Each month of the 2016 Frankie Calendar is spruced up with illustrations from some of their favorite artists, like Leah Goren, Amyisla McCombie, Laura Berger and Min Pin. The calendar is printed on thick, matte stock, with tonnes of space to scribble special dates and reminders.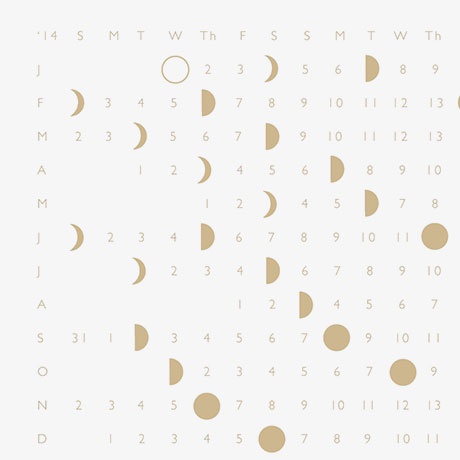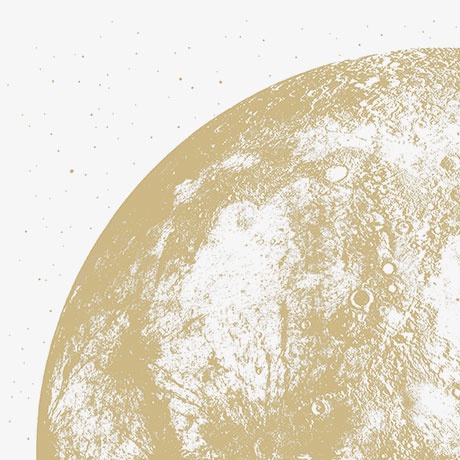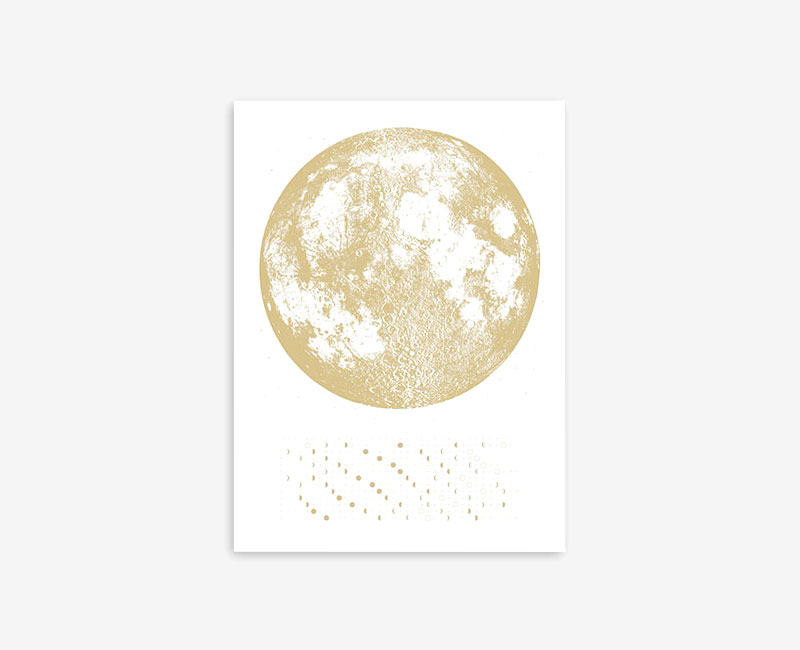 I own the 2015 version of this calender! The moon illustration is a gorgeous addition to our bedroom and what I love most about it: after this year is through I can simply cut the lower half off and still enjoy the upper square portion with the metallic golden moon print. The calendar is by A Little Lark and hand printed on sturdy Stonehenge paper.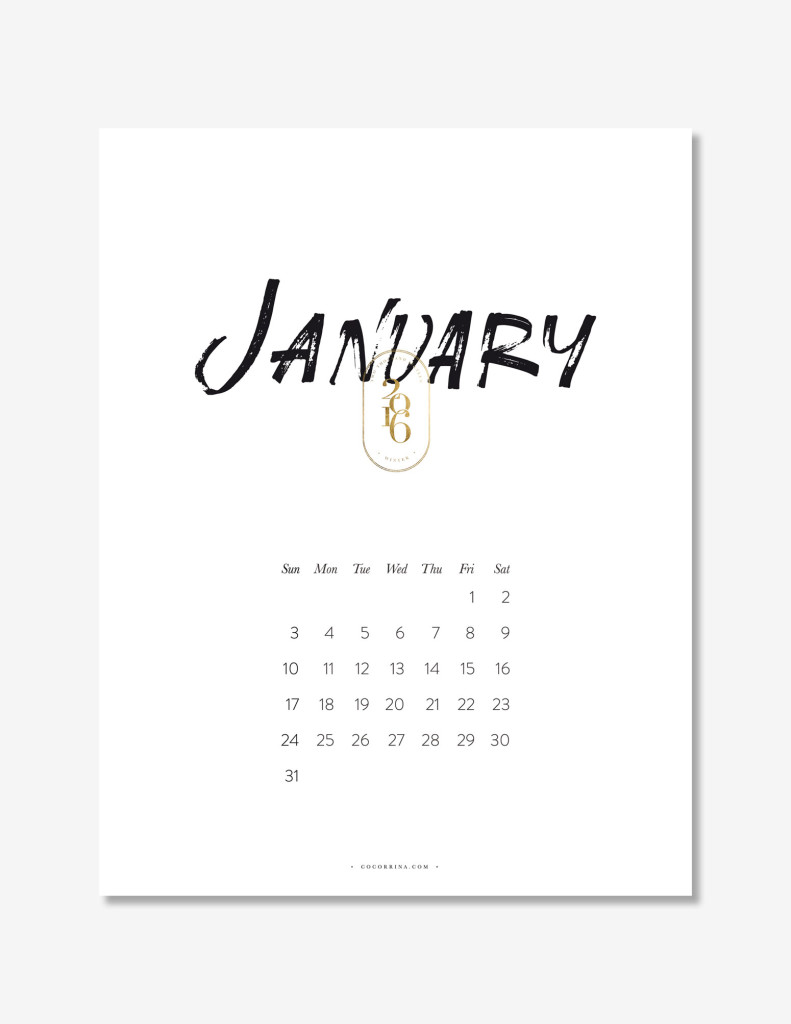 Just some days ago Greek designer and blogger Corina Nika surprised us with this beautiful printable calendar! I like that it looks so minimalistic and features a bold lettering on each page. The calendar is in black and white with a lovely golden detail. You can download it on her blog Cocorrina. And did I mention that it's free?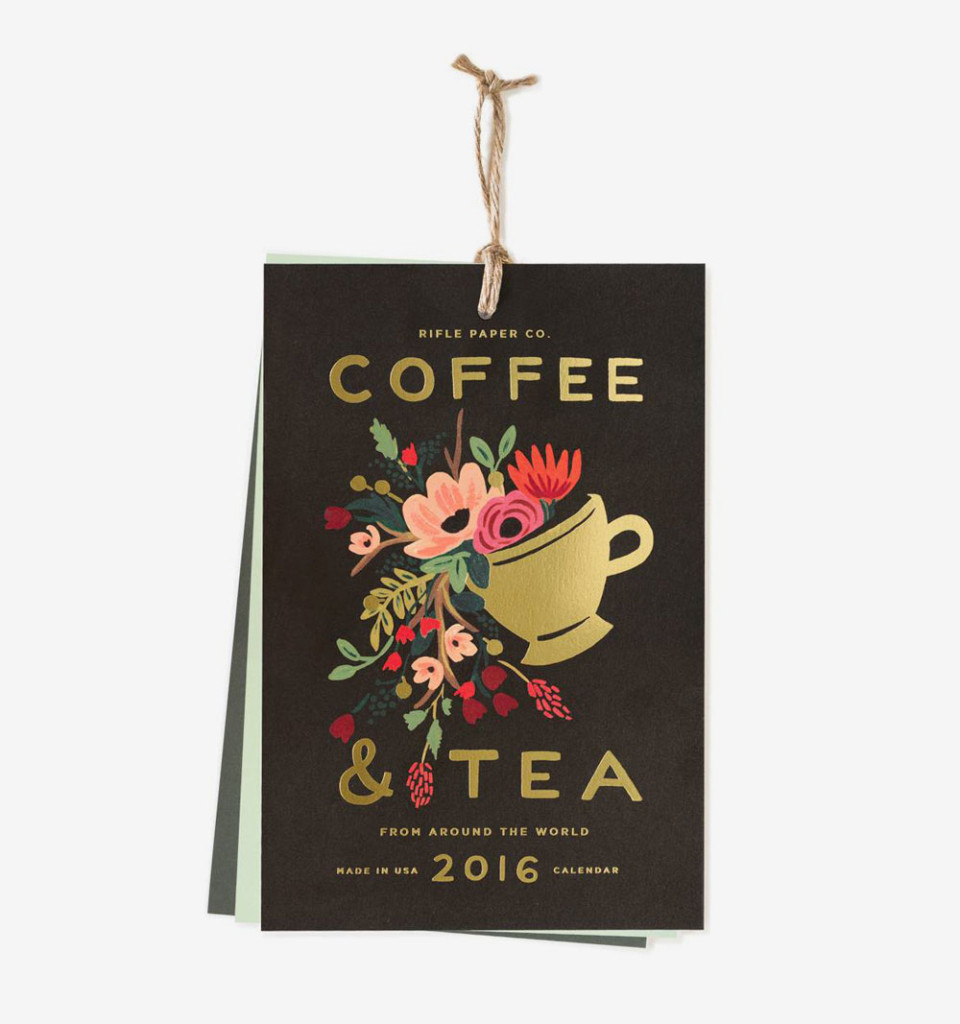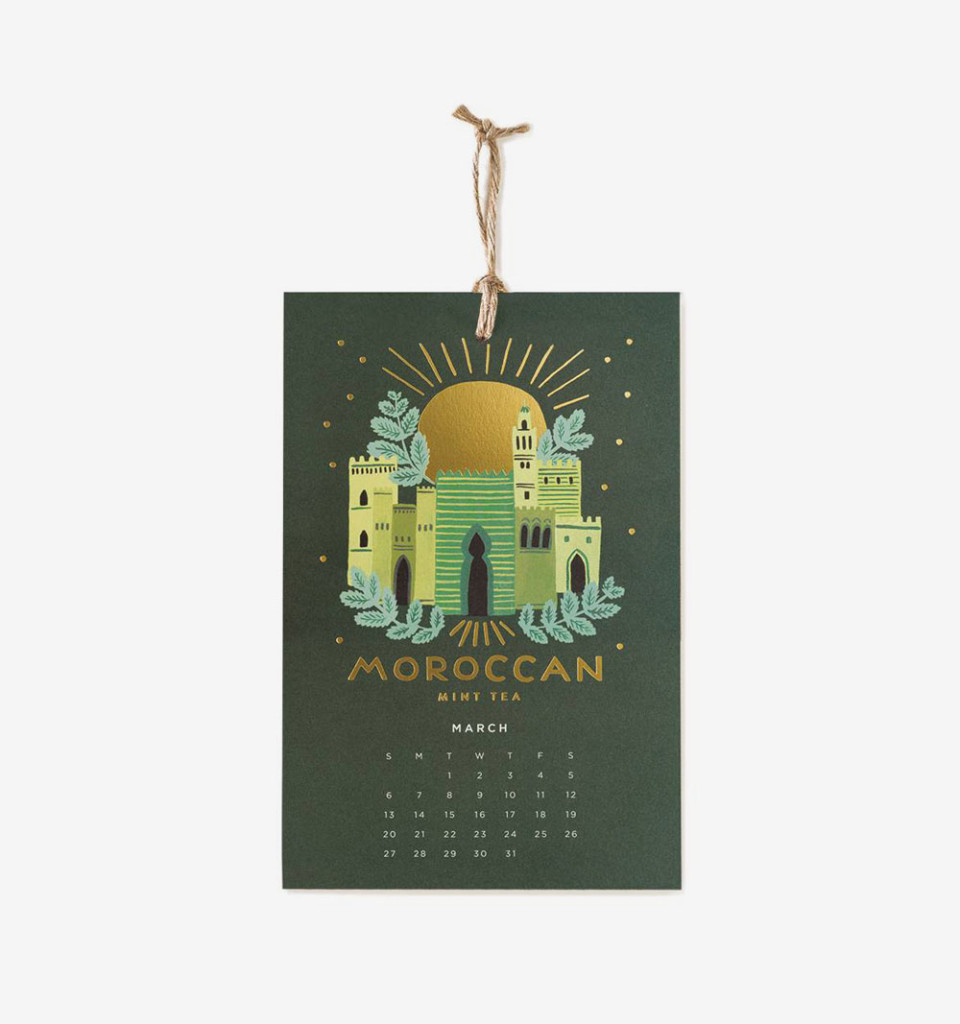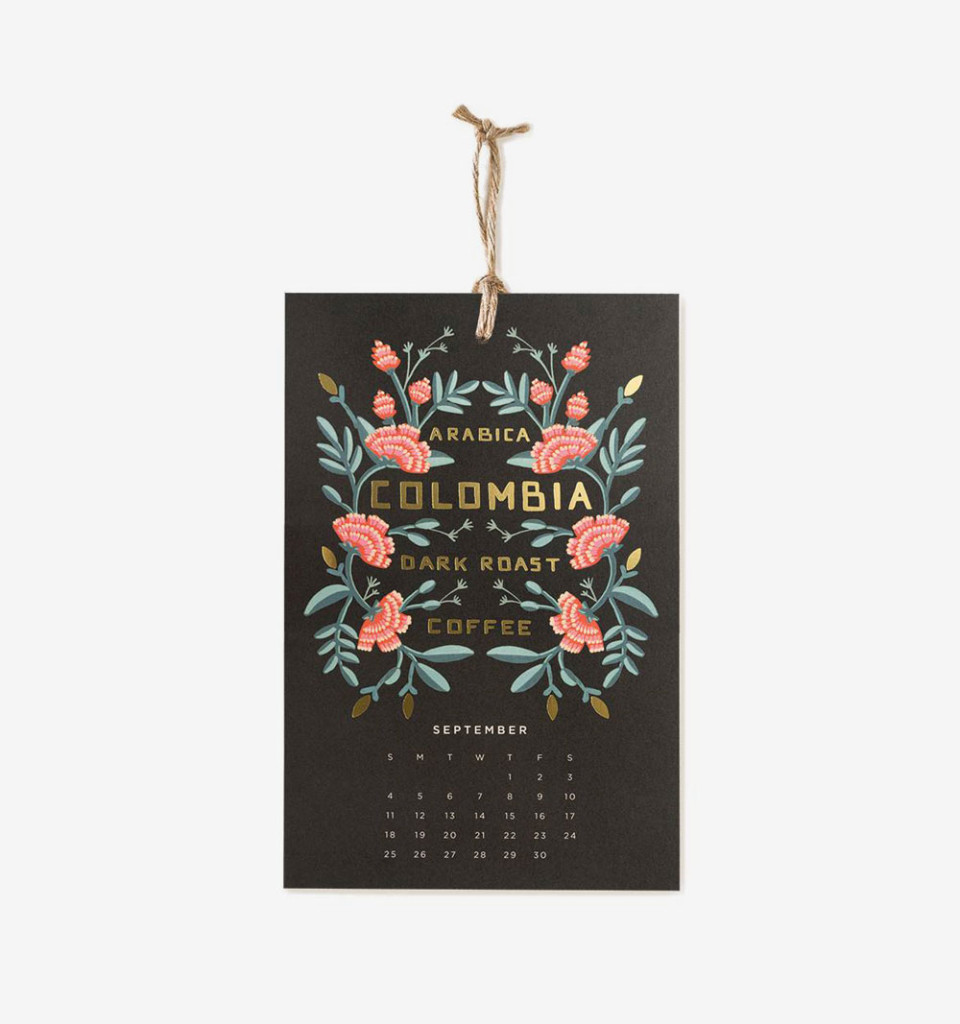 A calendar for all coffee and tea lovers! It is illustrated by Anna Bond and available at her shop Rifle Paper Co. The calendar is printed on uncoated warm white smooth cover paper and includes a rustic twine for hanging. Every page features gold foil accents and beautiful bold colors.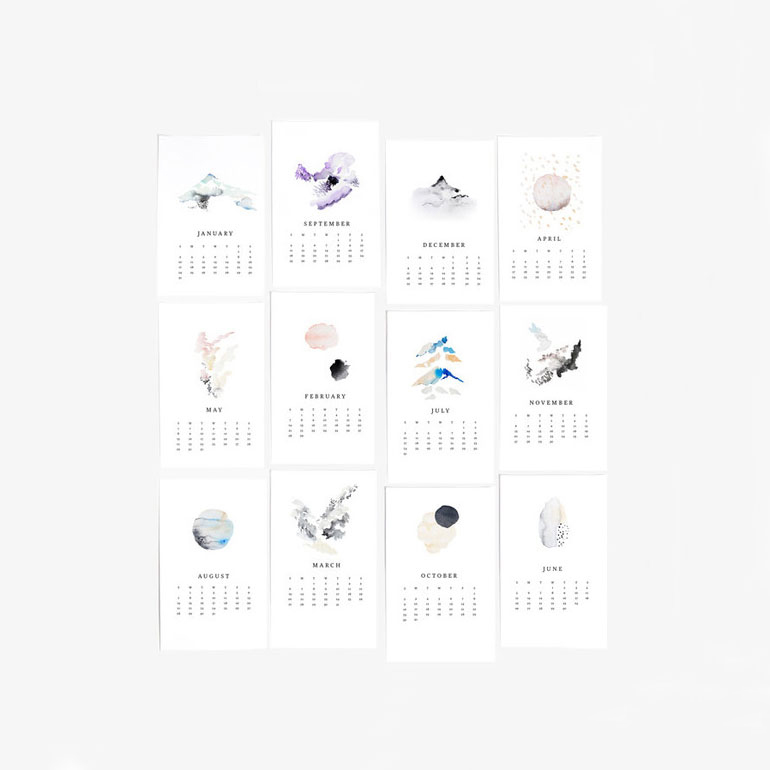 I was really excited when artist Satsuki Shibuya announced on her Instagram that there will be a calendar with her masterpieces! Each month shows one of her watercolor paintings that all have a calming and spirit-soothing effect. The calendar is held together with a simple silver bull clip but you can also utilize the black dot on the cover to puncture a hole through and use a twine to hang it up on the wall. Printed in the USA on high quality card stock, available at Poketo.