Carrer Avinyo by David Kohn Architects is what you can call an homage to Barcelona. It is an apartment in the Gothic Quarter (Catalan: Barri Gòtic) of Barcelona where it is situated on the corner of a significant local crossroads. Comparable with the Flatiron Building in New York, where Broadway cuts diagonally across the city grid, the apartment building has a distinctive triangular form that is echoed in the adjacent public space, Plaça George Orwell. A primary design move in the apartment's refurbishment was to take advantage of this special situation by removing all of the interior cross walls to create one large corner room.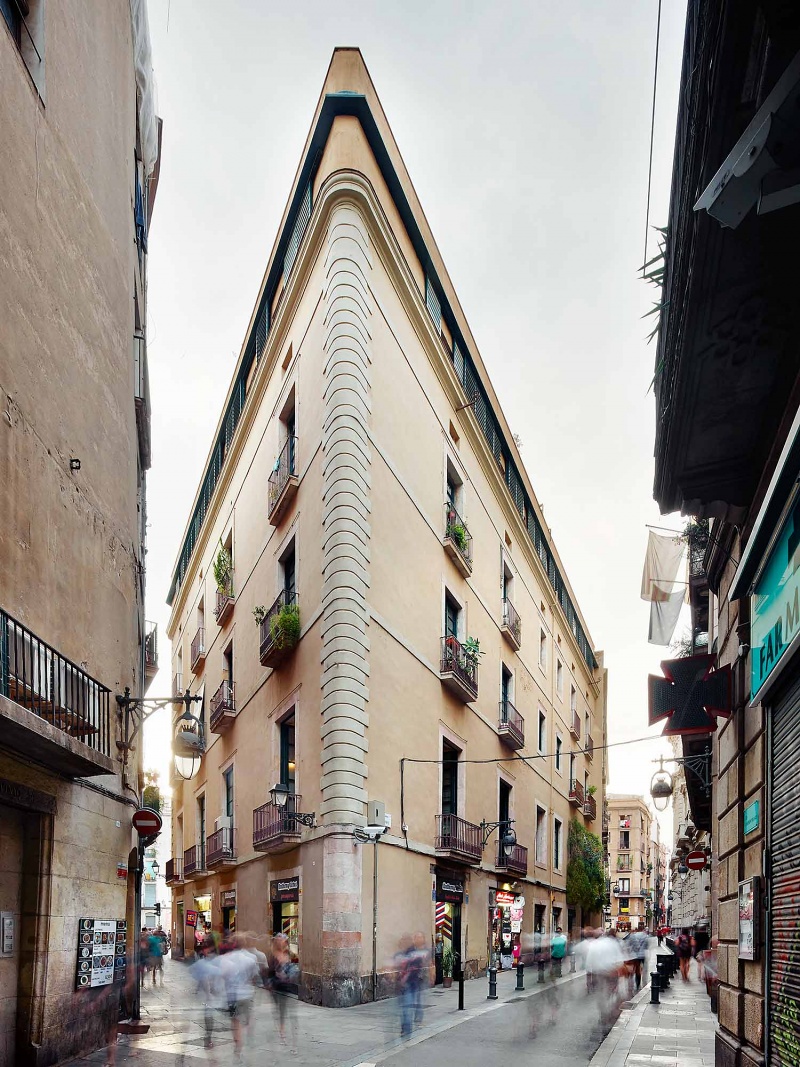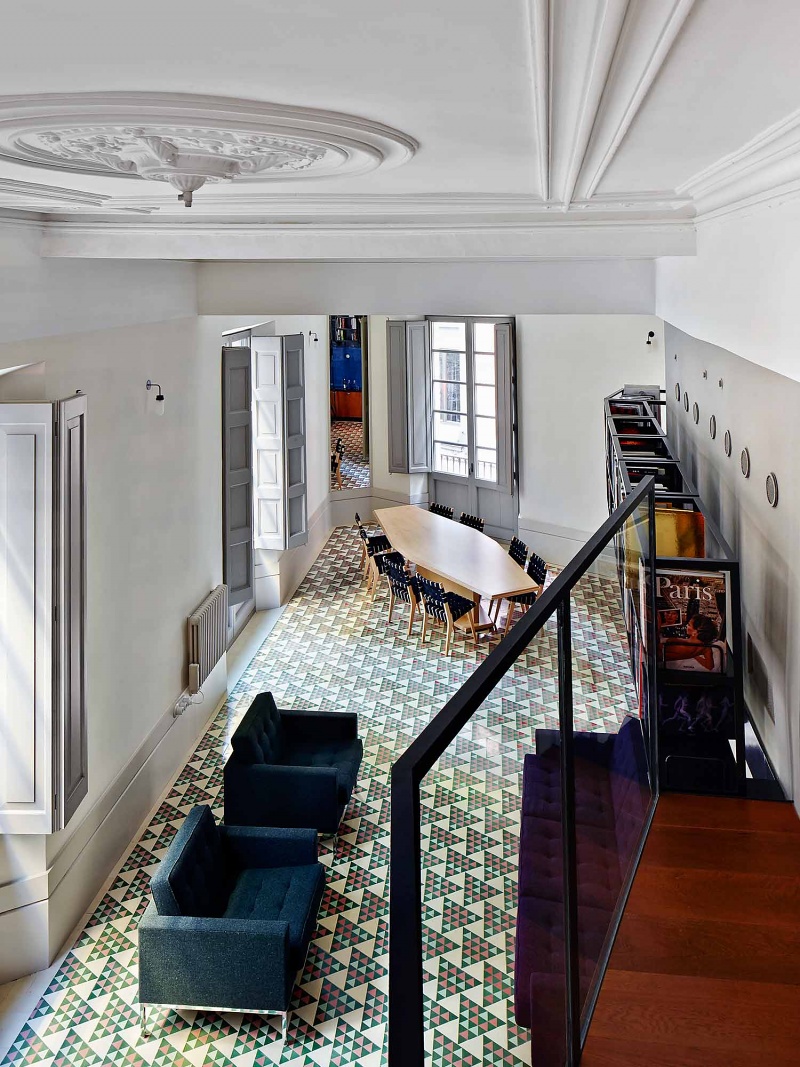 The new mosaic floor of the apartment is decorated with a triangular pattern that matches the geometry of the plan. The decorative floor tiles are made up of 25 different designs and gradually change colour from green to red. This gradual change in tone loosely defines the realms of each occupant, with the green tiles surrounding a stack of two bedrooms and the red tiles framing a kitchen with a bedroom above. The encaustic tiles were manufactured by Mosaics Martí, suppliers of tiles to Antoni Gaudí.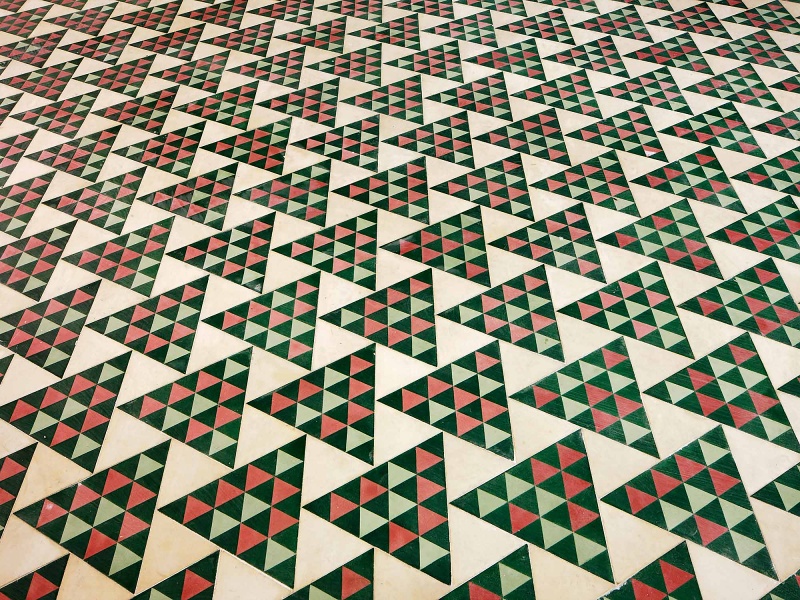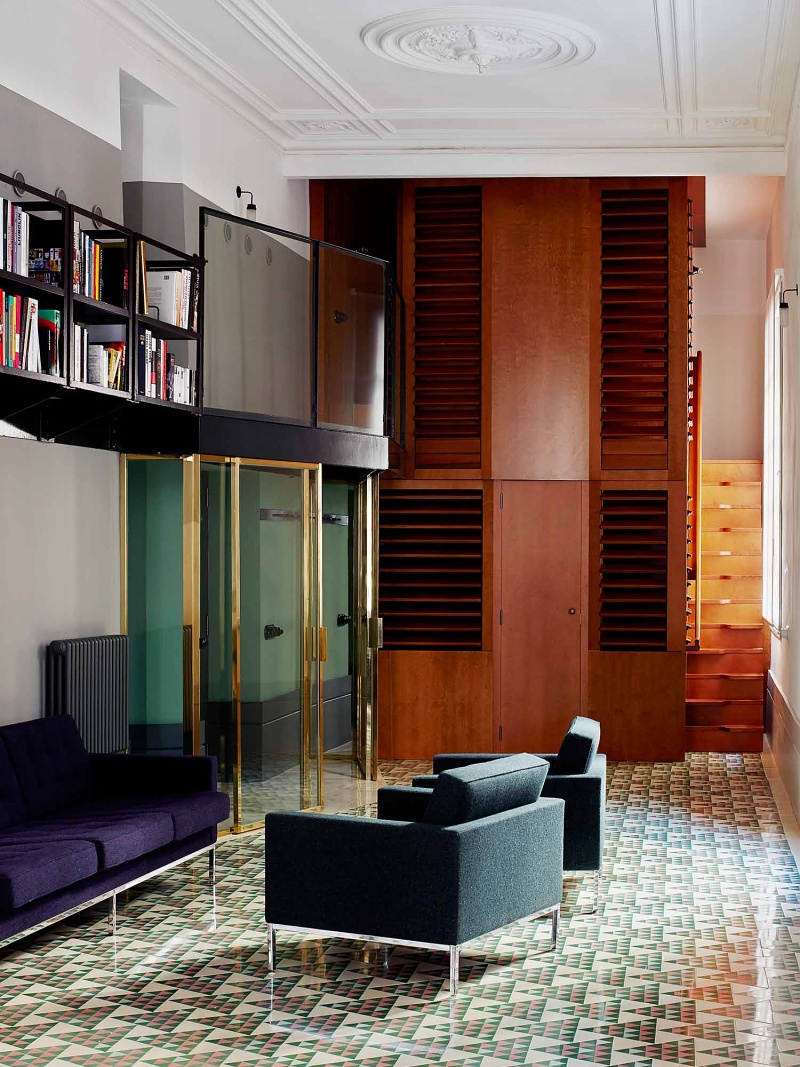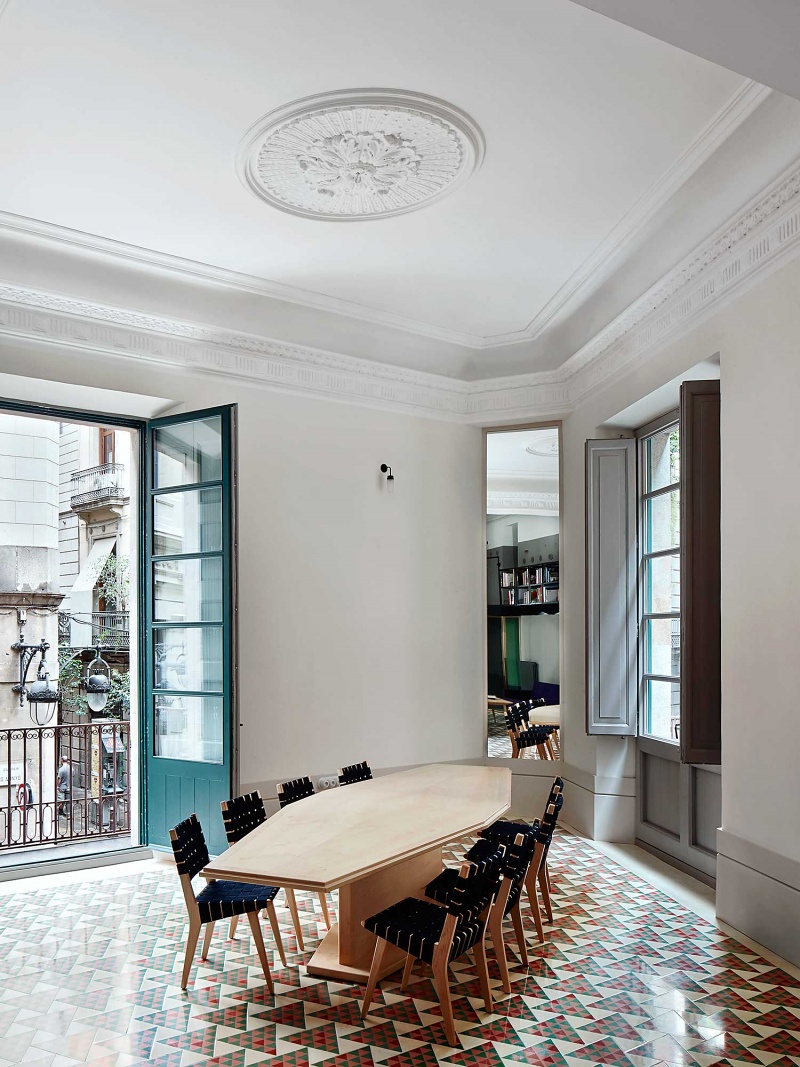 The high-level library becomes balconies that connect each bedroom to their en-suite bathrooms. A large, specially-designed dining table stands at the street corner where the red and green tiles mix as an invitation for gatherings of friends and family. Read more about the Carrer Avinyo by David Kohn Architects here.