I don't know about you, but I love a good side table! (Also chairs, but this is another story…) If I would have the space and if I would not have to look at the price tags, I would buy way to many of them! Anyway – I put together a wish list with some lovely options and different design styles. Hope you enjoy!
Key Table – GamFratesi for Hem (pictured above)
The first one is my favorite and it's the only one of this list that I can call my own. I have the Key Table by GamFratesi in two different sizes (here they are in our living room) and I admire their simplicity. The Key Table consists of a beautiful wooden table top in massive ash and a light metal structure. Also the table has an unexpected solution and very simple approach, where the assembling is made just by turning the two elements into each other. You can purchase this side table at Hem.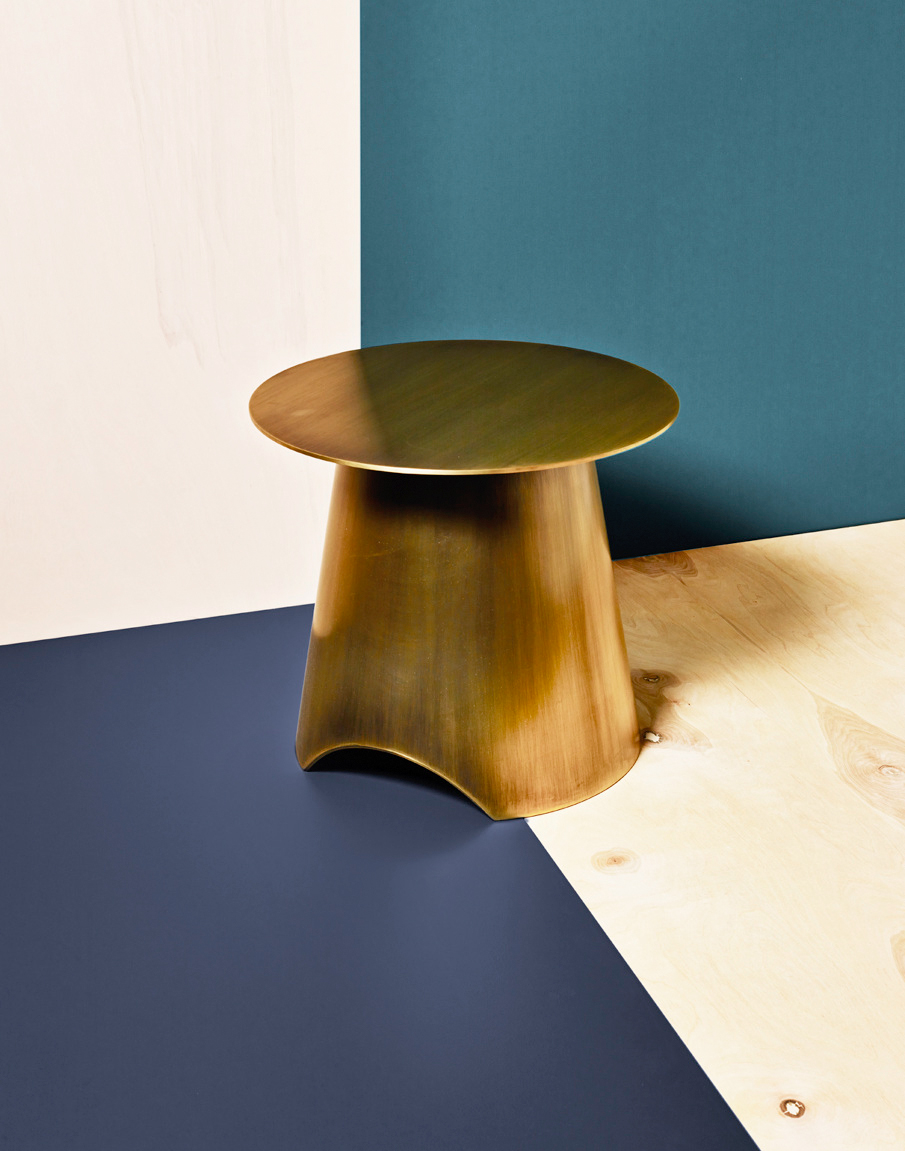 MAX Table – Christoph Delcourt for AvenueRoad
This side table is made of polished brass and fits perfect to bold colors like in the picture. Design by Christoph Delcourt, available at AvenueRoad.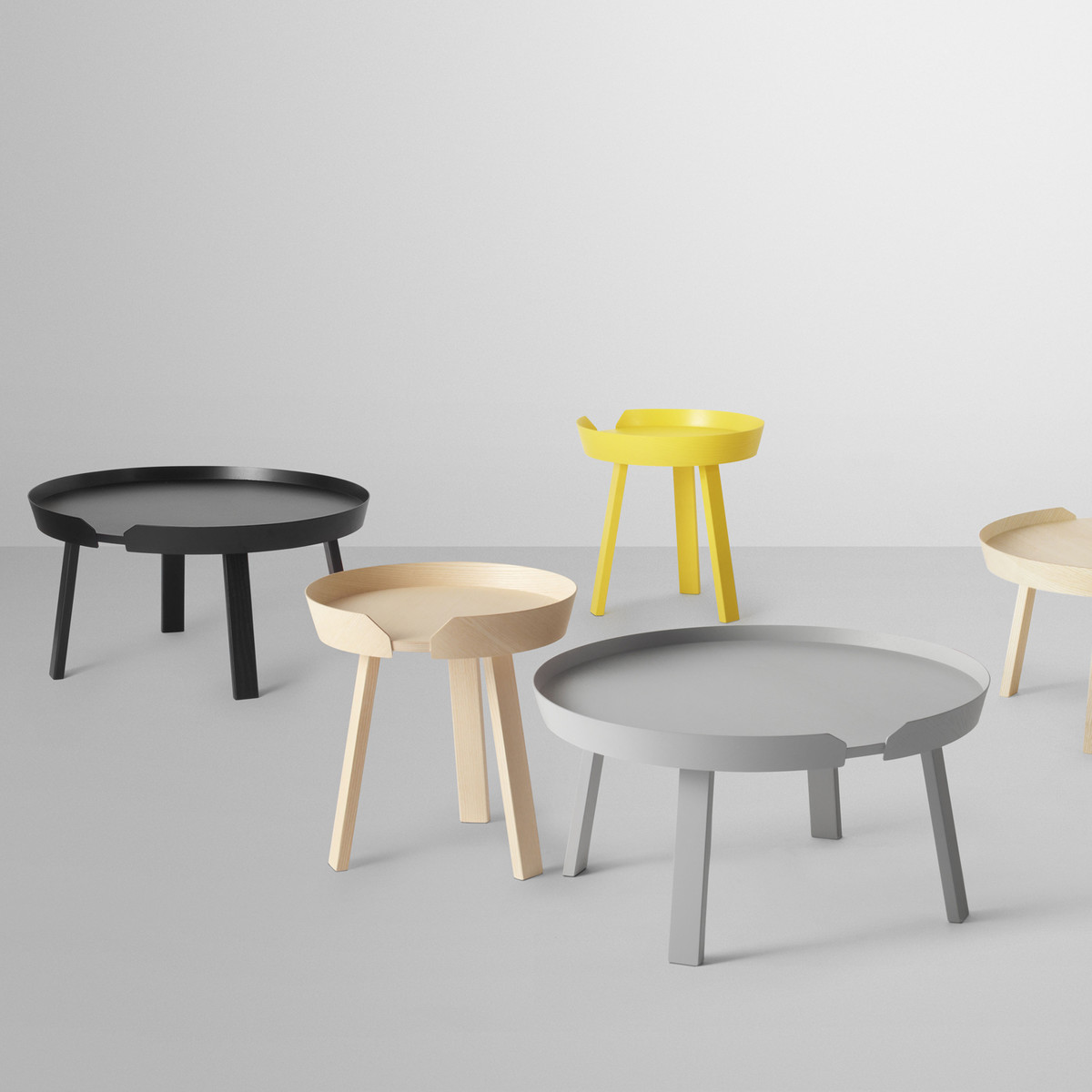 Around Table – Thomas Bentzen for Muuto
Around is a set of coffee tables designed by Thomas Bentzen with a modern and unique identity, produced with materials and craftsmanship that reflect traditional Scandinavian design values. The shape and frame of the tables makes them both functional and elegant, with a warm and welcoming appearance. You can find them at Muuto.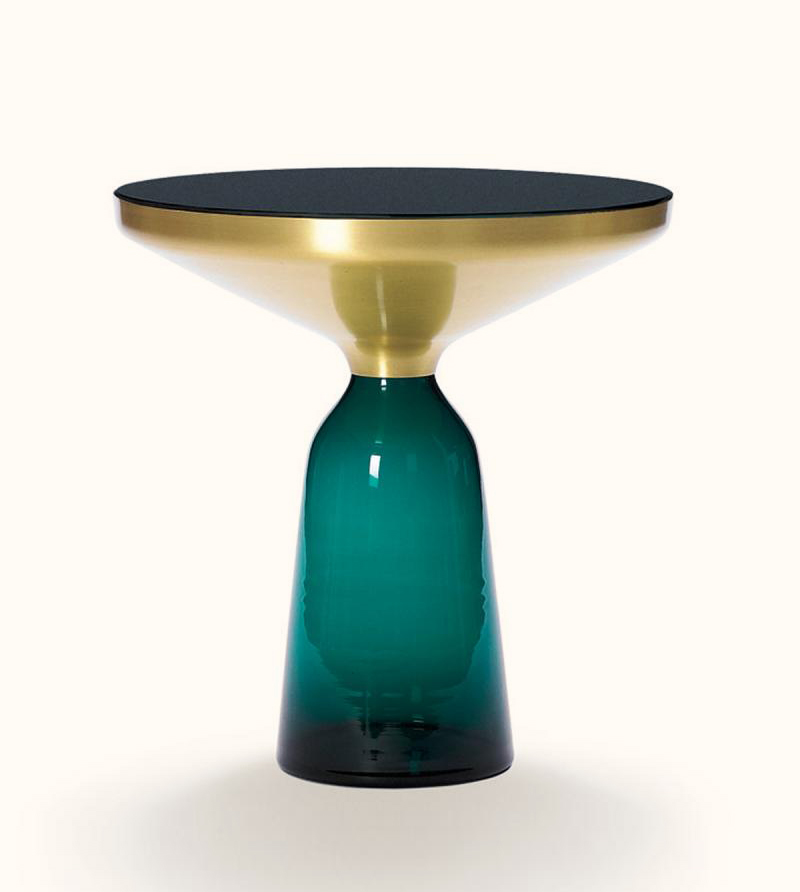 Bell Table – Sebastian Herkner for Classicon
The Bell table by Sebastian Herkner is hand-blown in the traditional manner using a wooden mould. As each table is handmade, small bubbles or bumps in the glass are a characteristic feature. The fragile glass serves as base for a metal top that seems to float above it. The Bell table is available in many different bold color combinations.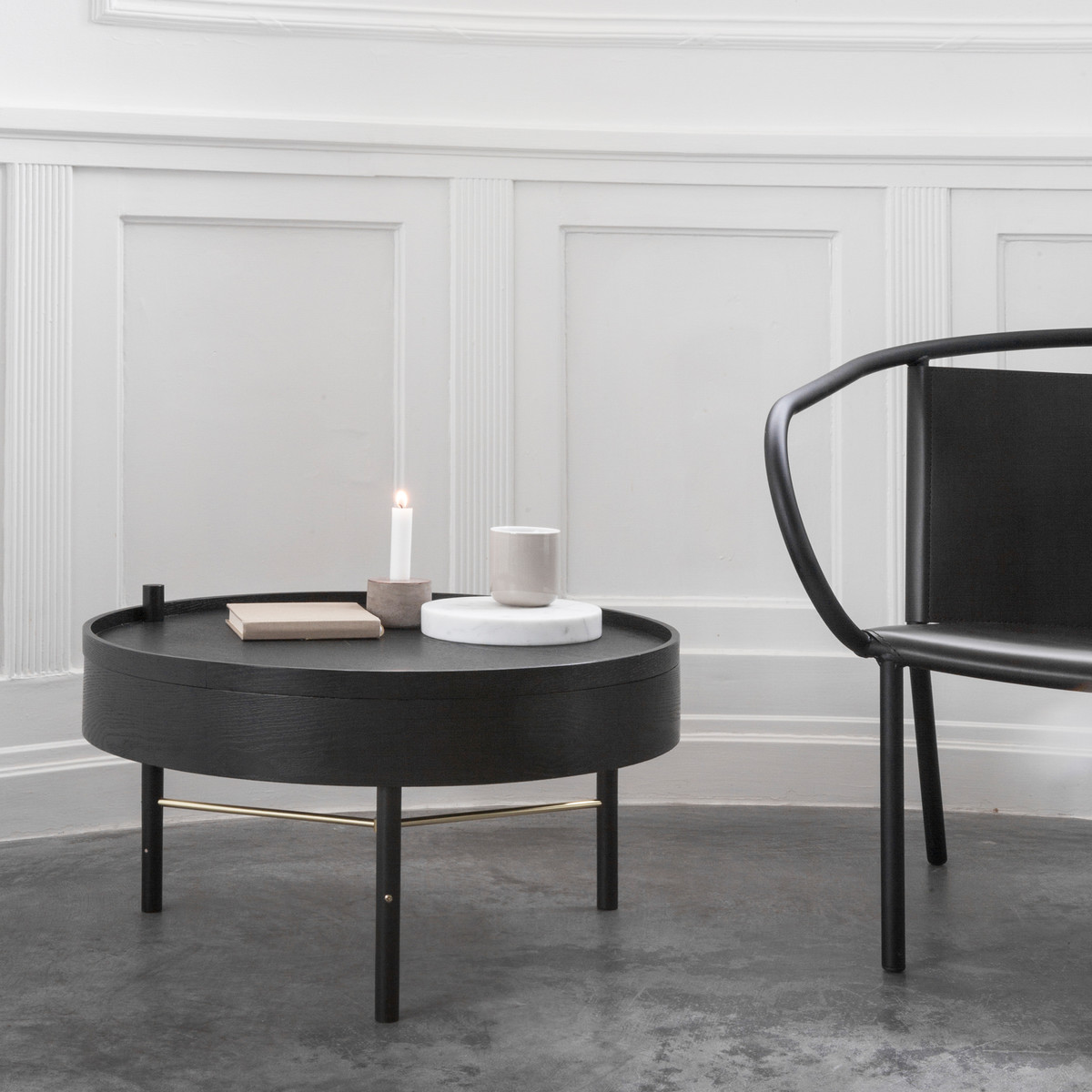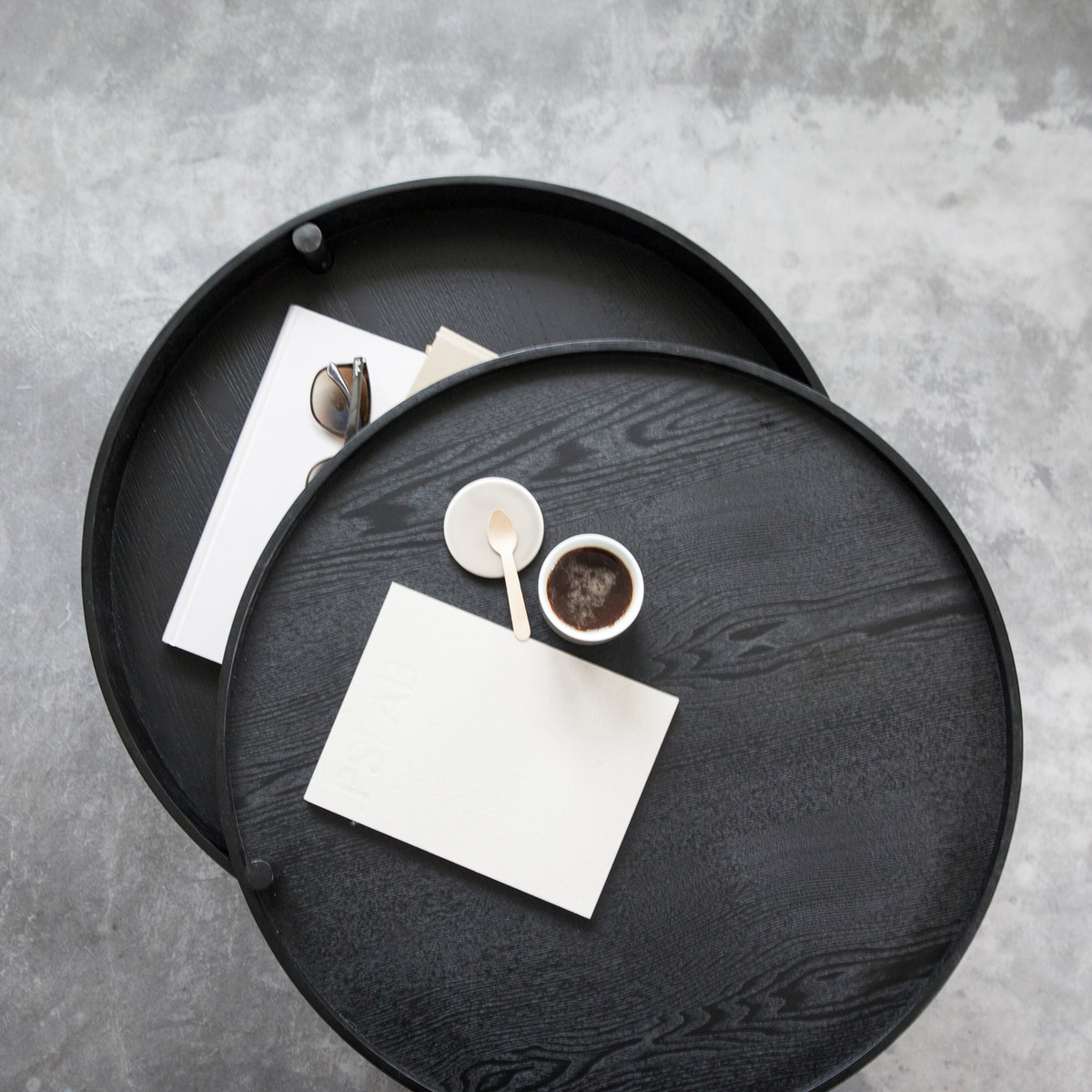 Turning Table – Theresa Arns for Menu
German designer Theresa Arns set out to design a simple side table with built-in storage space for magazines, remotes, chargers, chocolates, knitting supplies or whatever you need at hand in the living room. The design is elegant, distinct, and very welcoming. You're drawn to see and feel how it works when you're near it. Theresa Arns explains, "I was looking for an unpretentious but elegant way to open the storage container under the top plate and got the idea to open the lid by rotating it around one of the legs. The metal sticks help stabilize the construction and complements the expression of the wooden table." The Turning Table is available at Menu.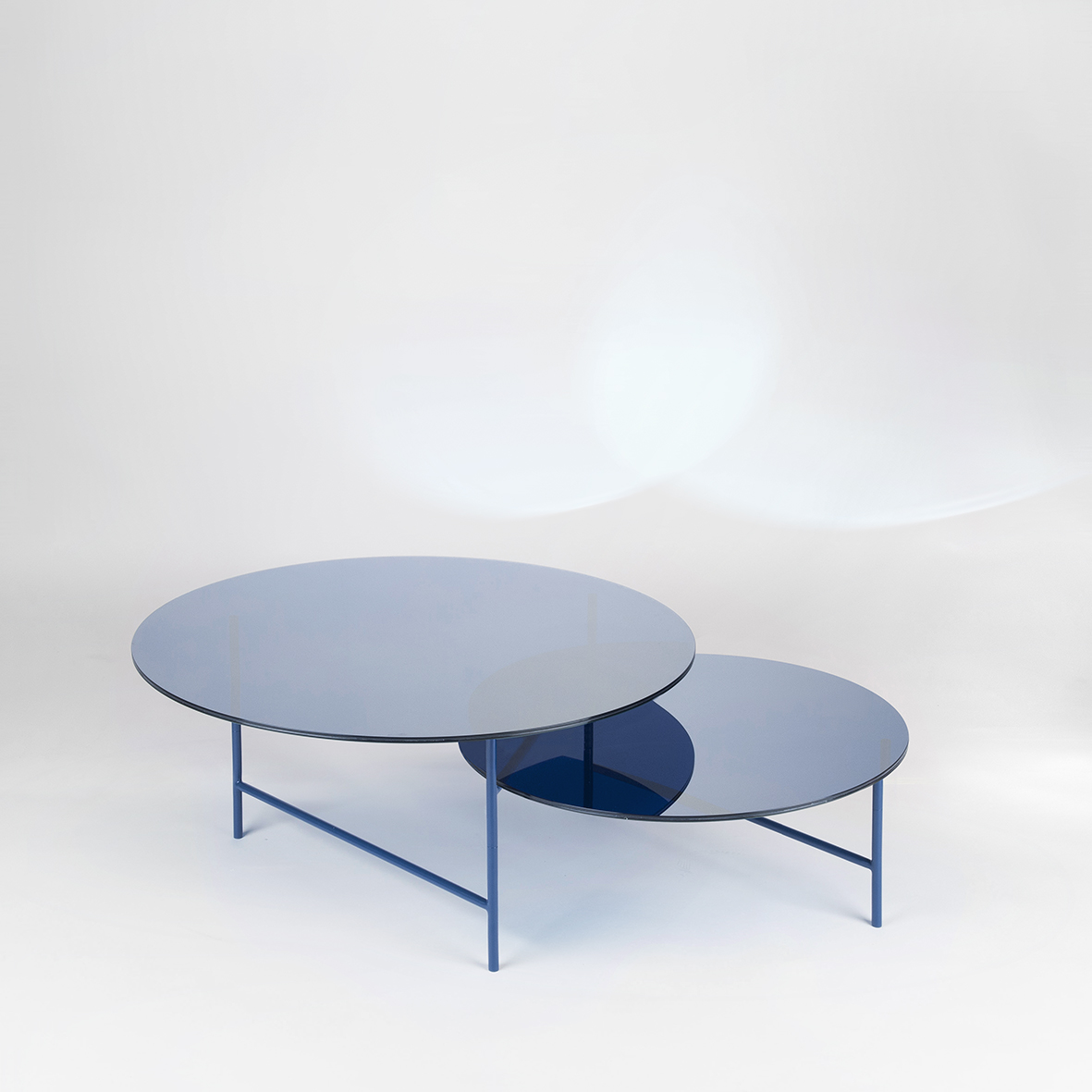 Zorro Table – Note for La Chance
The Zorro table is inspired by the character created by pulp writer Johnston McCulley and especially his distinctive mark – the Z made with three quick cuts of his blade. The Z appears in the table by how the legs are combined to each other, by using transparent materials for the two table tops the Z mark will always be visible. Zorro is designed by Note for La Chance.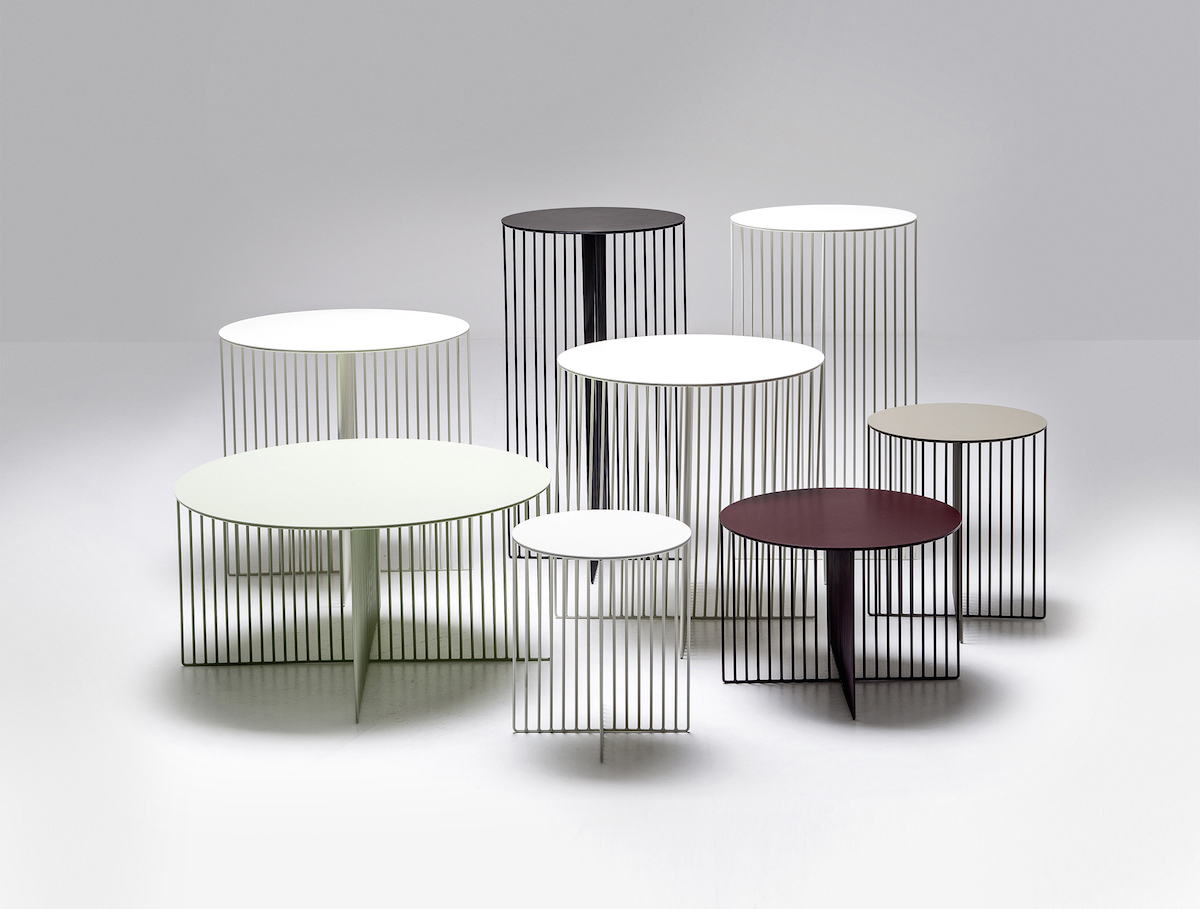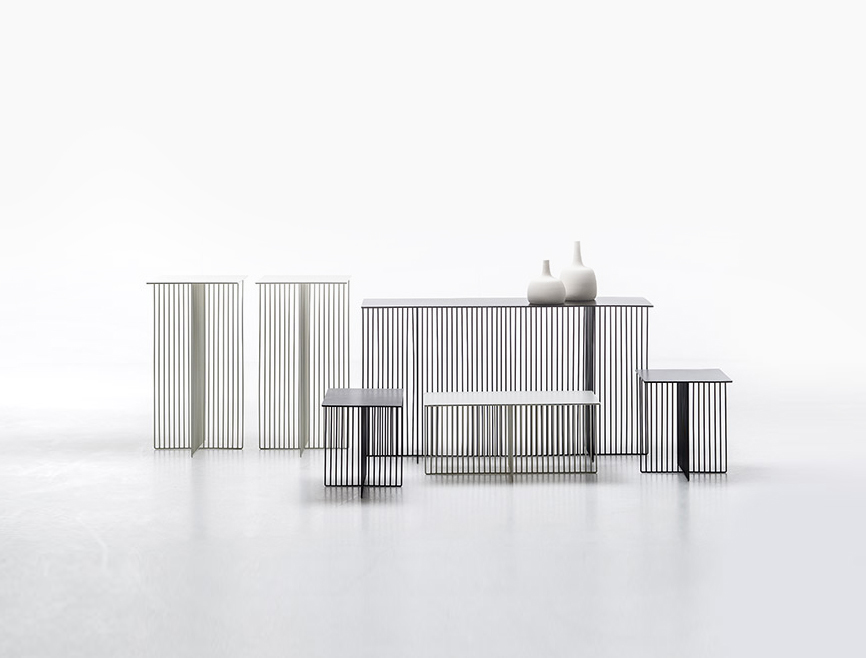 Accursio – Antonino Sciortino for laCividina
The handcrafted cross-shaped tubular steel base characterises these occasional tables, which are available with round, square or rectangular tops, and with different heights, dimensions and in a broad colour palette. Antonino Sciortino created this table series called Accursio for laCividina.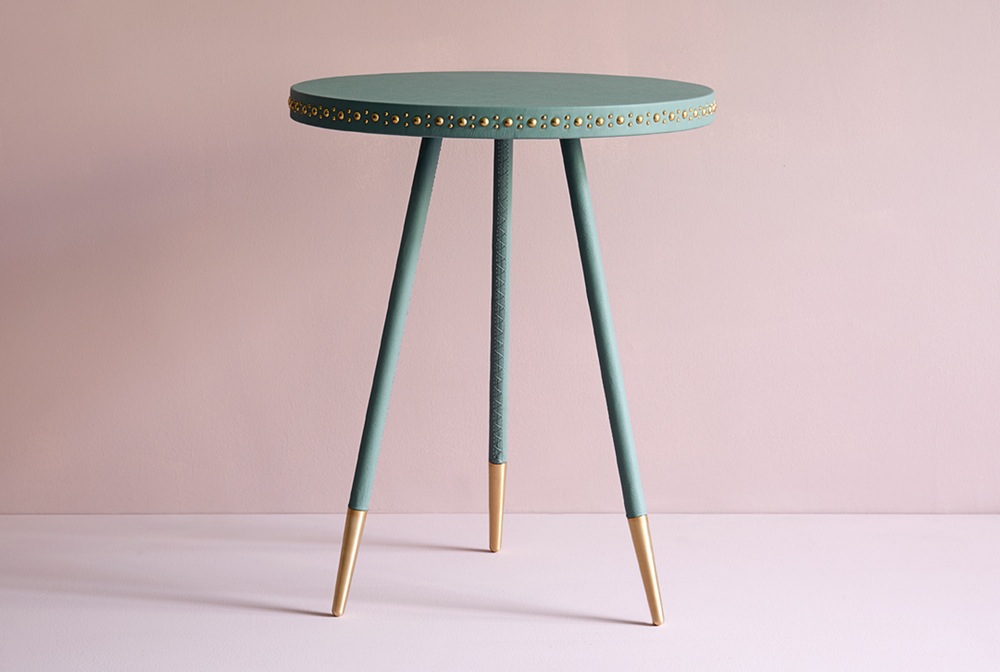 Stud Side Table – Bethan Gray
Handmade in London, Bethan Gray's Stud tables embody her signature style – a love of detail, tactile textures and luxurious natural materials. The prices are out of this world, but it's still nice to look at the pictures…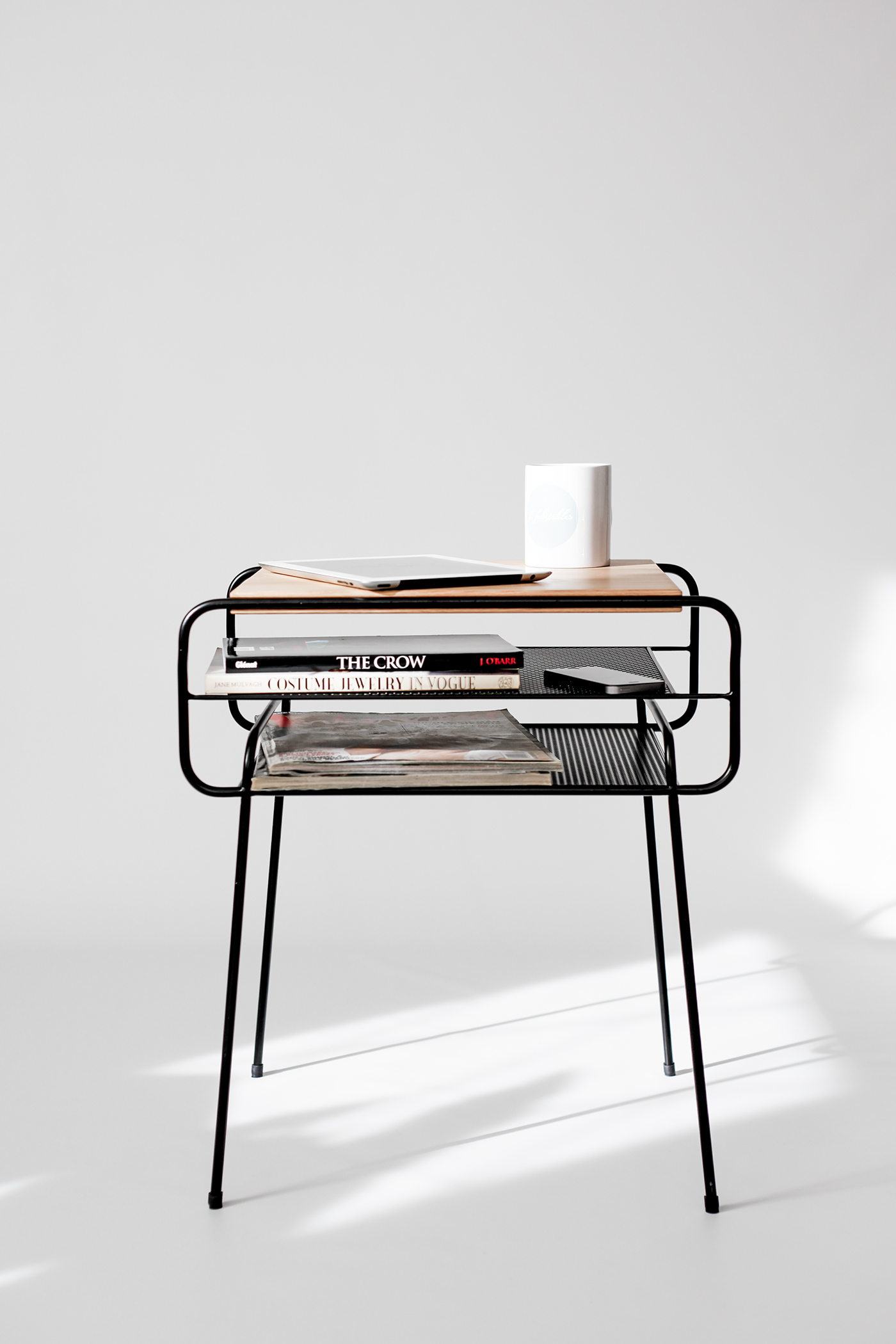 Double Side Table – Manuel Berrera for Habitables
Manuel Berrera founded is brand Habitables in 2013 with the desire to manufacture unique pieces with the best value and quality possible. All of his tables are produced locally in Madrid, Spain. The Double Side Table shown here is made of iron tube and wood. You can have a look at more of Manuel's work in his Etsy-Shop.
Sooo, which one is your favorite?