Lisa Hackwith – Fashion Designer & Founder of Hackwith Design House
The clothing brand Hackwith Design House (HDH) is releasing a new limited-edition design every Monday with less than 25 of each design produced. The founder of HDH, Lisa Hackwith, believes that your favorite piece of clothing doesn't have to be shared, it can be as unique as you are! And when you purchase a limited-edition piece by HDH, you can be sure that it was made with care in their Minneapolis studio by the same seamstress from beginning to end. So much better than buying a piece produced in mass production, isn't it?
But there is even more that makes me appreciate this clothing brand so much. While they've grown to include new Basics, Swim, and Plus lines, HDH still strives to make each and every piece special, with the unique women who wear them in mind. Lisa Hackwith designs with the idea that women's bodies are as diverse as their skills, talents, and accomplishments. The consequence is that her clothes complement all body types and I love the fact that she also chooses to show models of all body types.
The Interview
1. Why have you founded Hackwith Design House and how did you get started?
I taught myself to sew after I graduated from college with an studio art degree. I took a year off to research MFA programs when I discovered my medium – designing and making clothes. Over the next five years, I sewed daily. I had some success with my Etsy shop and getting wholesale orders, but in order to make the business sustainable, something had to change. In February 2013, I took a few months off to re-work my business model; I re-launched Hackwith Design House in September 2013. The new model centered on my priorities: staying in Minneapolis, manufacturing all the clothing in the U.S., and making sure I love everything with my name on it. Thus the limited-edition model was born: 2-4 designs are released every Monday, no more than 25 pieces of each. Since September 2013, I've hired 5 full-time seamstresses and have partnered with Erin Husted to run operations. In the past two and a half years we've added 3 new lines: HDH Basics, HDH Swim, and HDH Plus. In a few weeks, we'll be launching HDH Bridal. It's been so fun (and so much hard work!) to see the company grow the way it has.
2. What has been the greatest challenge in the beginning and how did you overcome it?
When I first started, I thought I had to design for other people, had to make things I thought other people would buy. I had some success doing that, but when it wasn't until I started designing pieces that I loved, that I thought truly expressed my aesthetic that my company really grew. People respond well to honesty, even honesty in design. Taking the risk to be honest like that is really vulnerable, but I had good support around me that helped me take that plunge.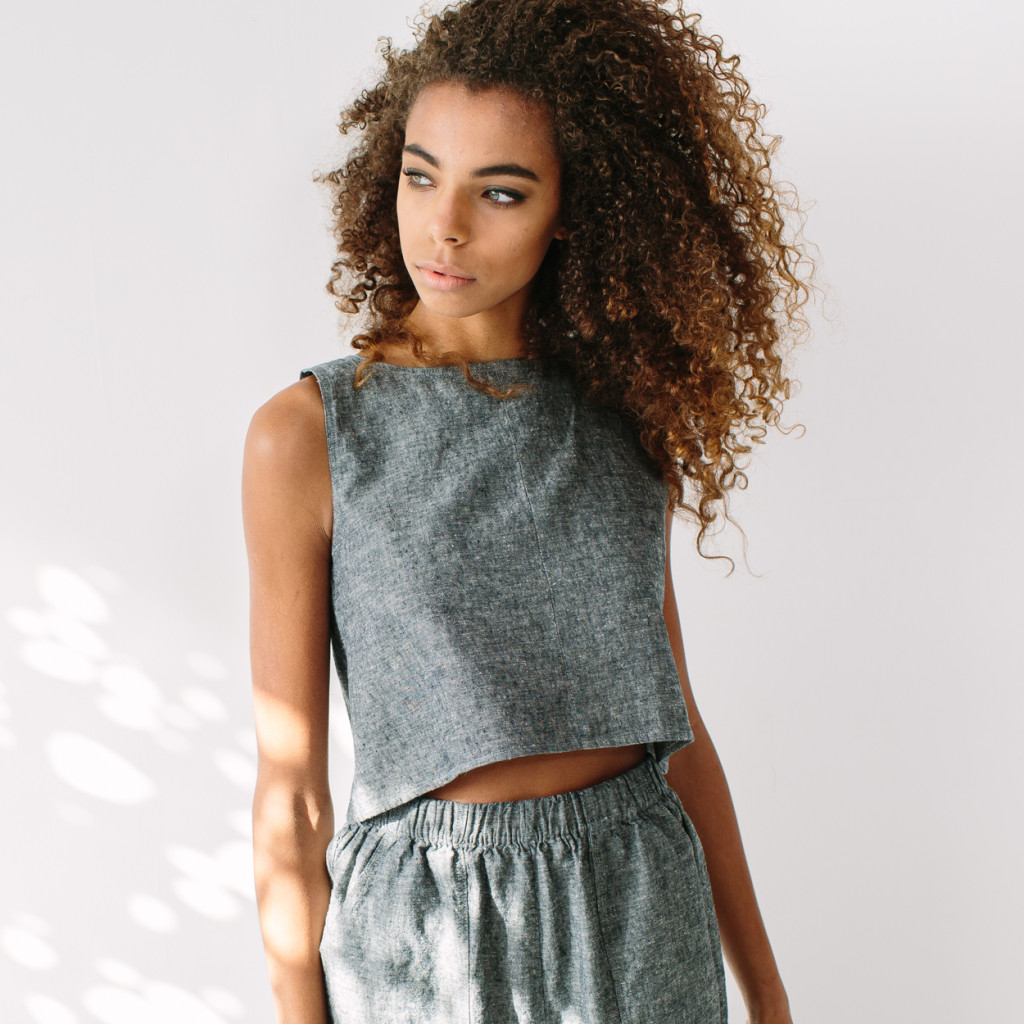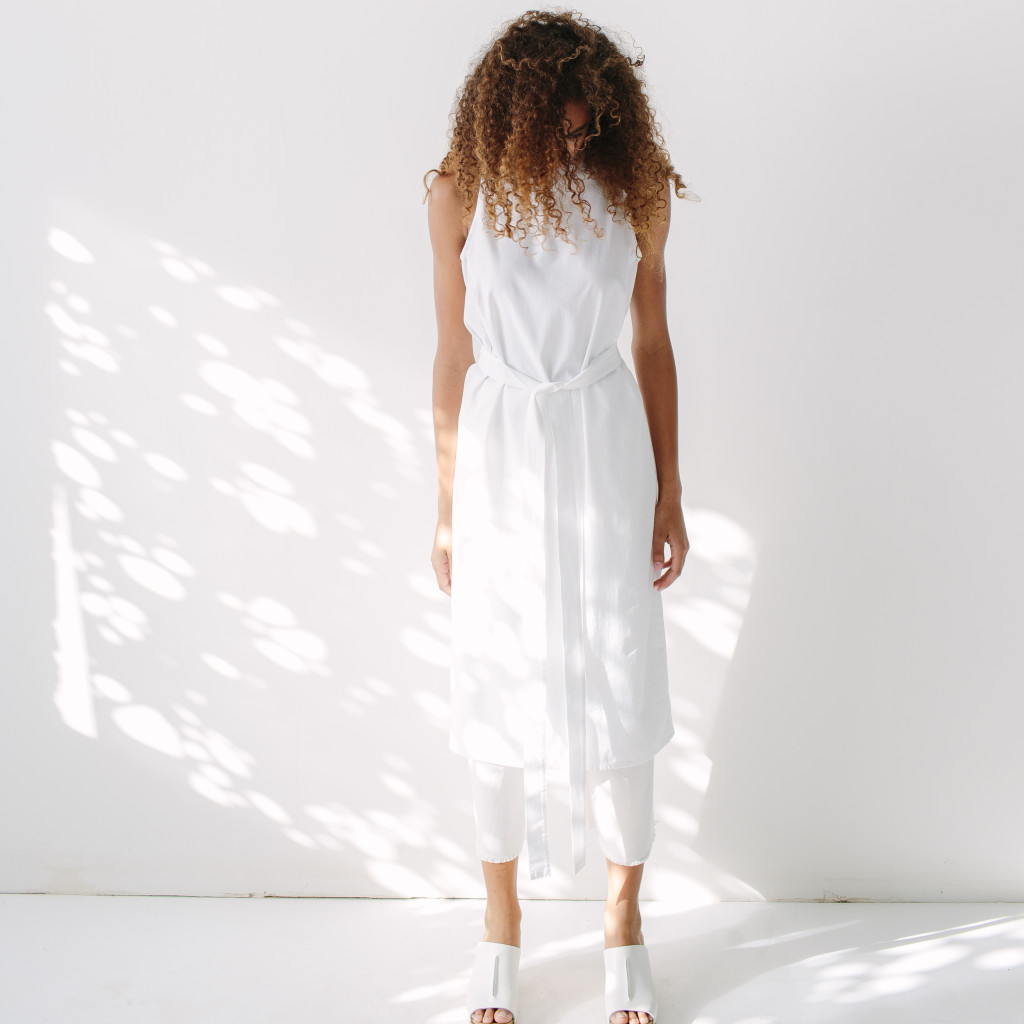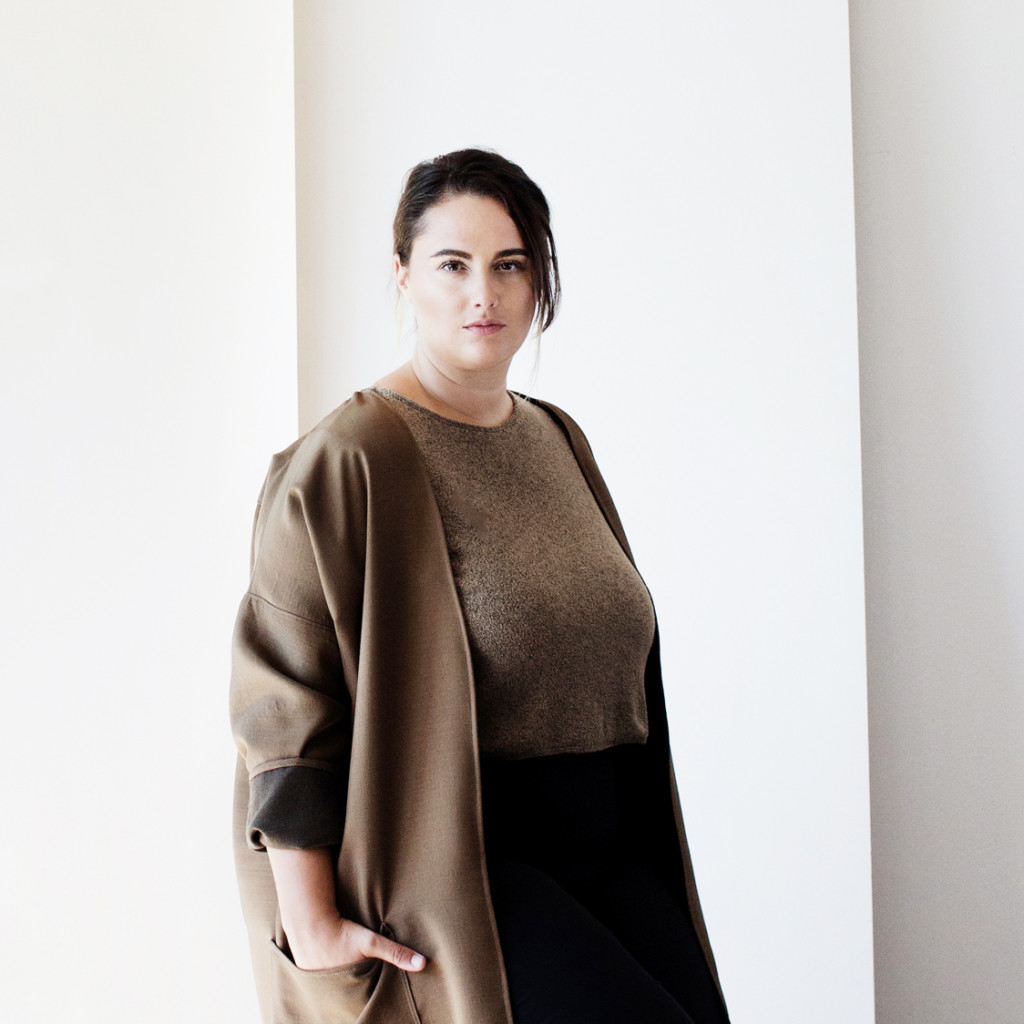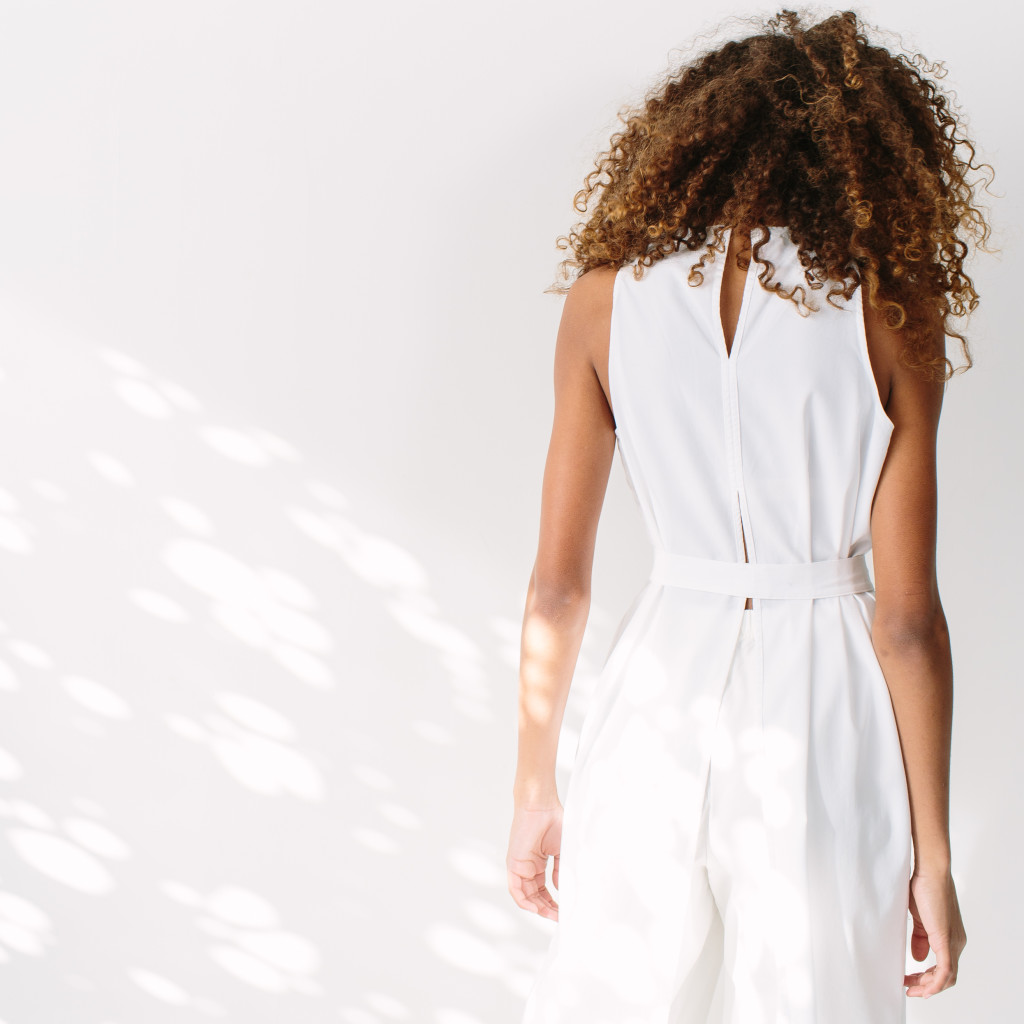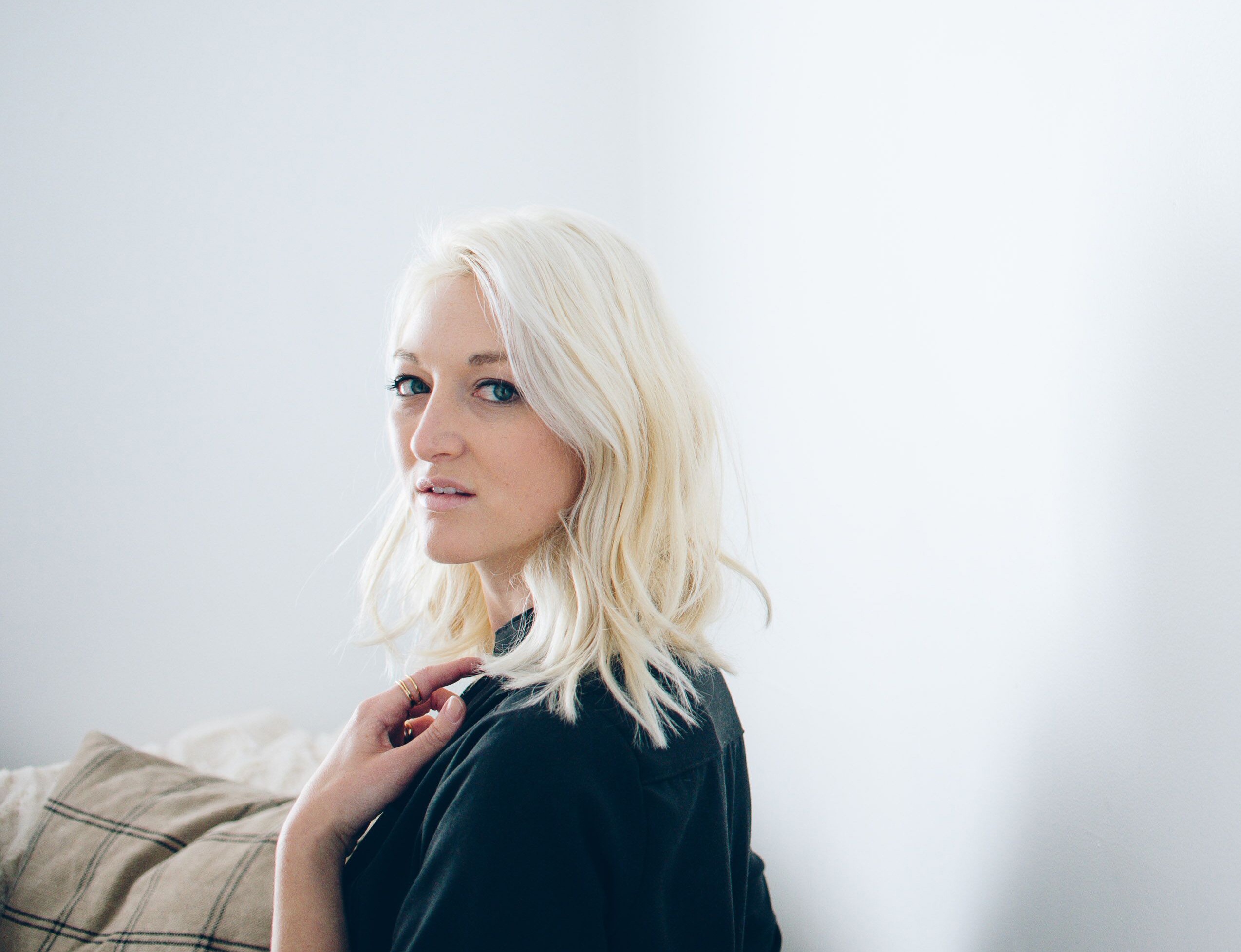 Lisa Hackwith, founder of Hackwith Design House
3. In your shop you release new Limited Edition designs each Monday. I can imagine that this means a lot of hard work and perfect organization. What inspired you to launch Limited Edition?
The limited-edition model was born out of necessity. When I first started, I wasn't big enough to source fabric, so I was using a local fabric store that specialized in run-off fabric, which meant I could only get a few yards of any particular fabric. So I decided to release designs that were created around those limited fabrics. As an art major, I had also always loved when artists would do limited-edition runs of their prints, so it made sense to me to translate that into clothing.
4. What advice would you give to someone who wants to start a clothing brand?
Trust your instincts. If you have put in the time, energy, research, and work, then chances are, your instincts are right. Don't try to cater to others; do what you love and what makes you happy. That's what gets people excited – when they see how thrilled and proud you are of your own work. For me, the best thing I did was to take a few months off to be able to step back, think it through, and figure out something that could work for me. Allow yourself to design a business plan that maybe you haven't seen or heard of before. Get advice from those who have gone ahead of you, but also be willing to take risks. I talked to a lot of people prior to starting the limited-edition model of my business, and close to two-thirds of them told me it wouldn't work. So get advice, but use it to inform your decision, not make it for you. Trust your instincts, and then take the plunge. It's scary, but worth it.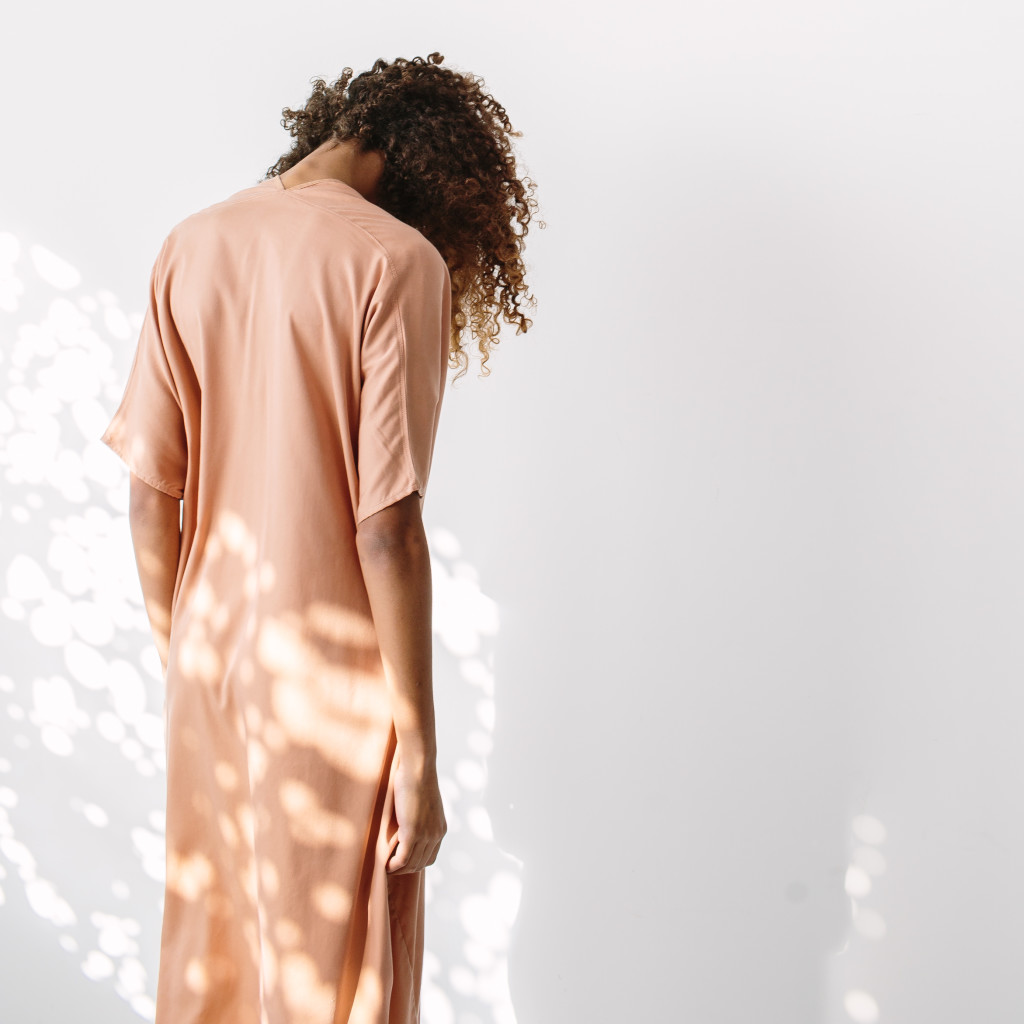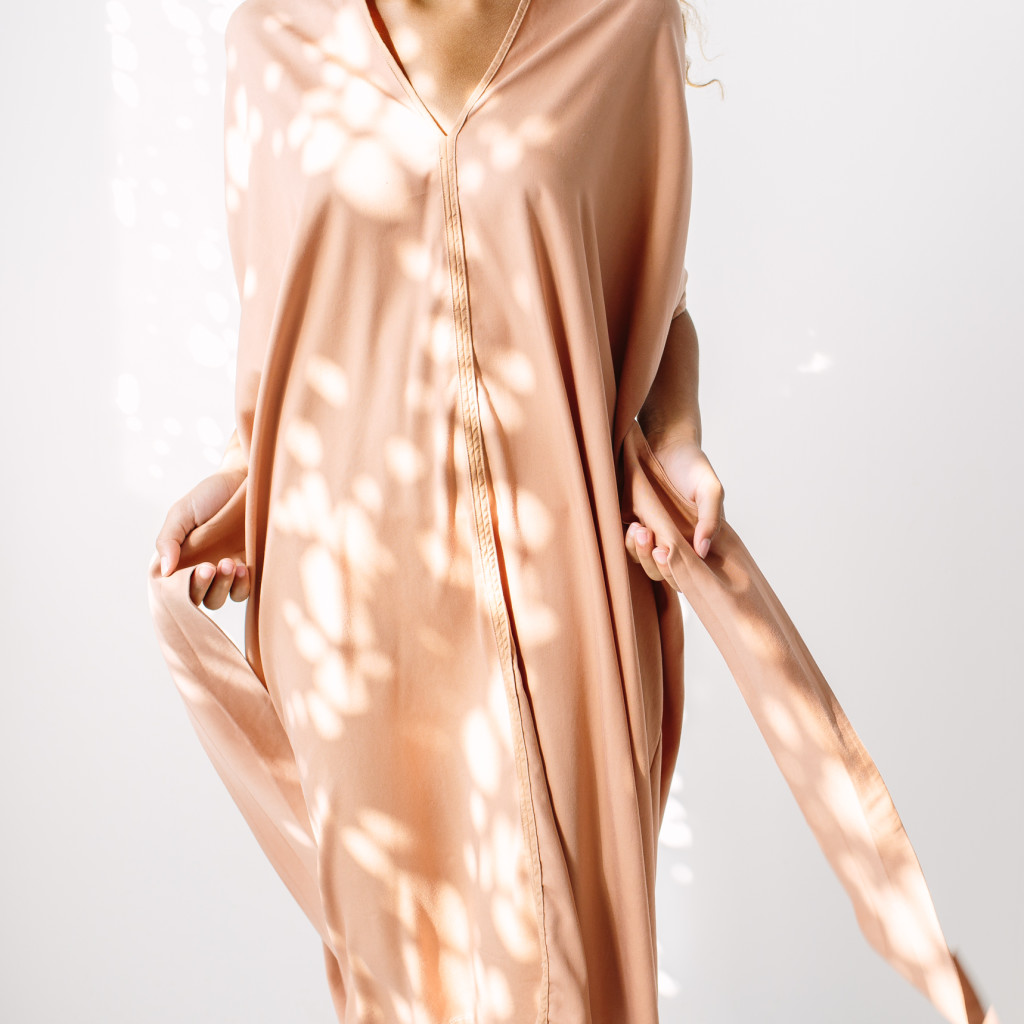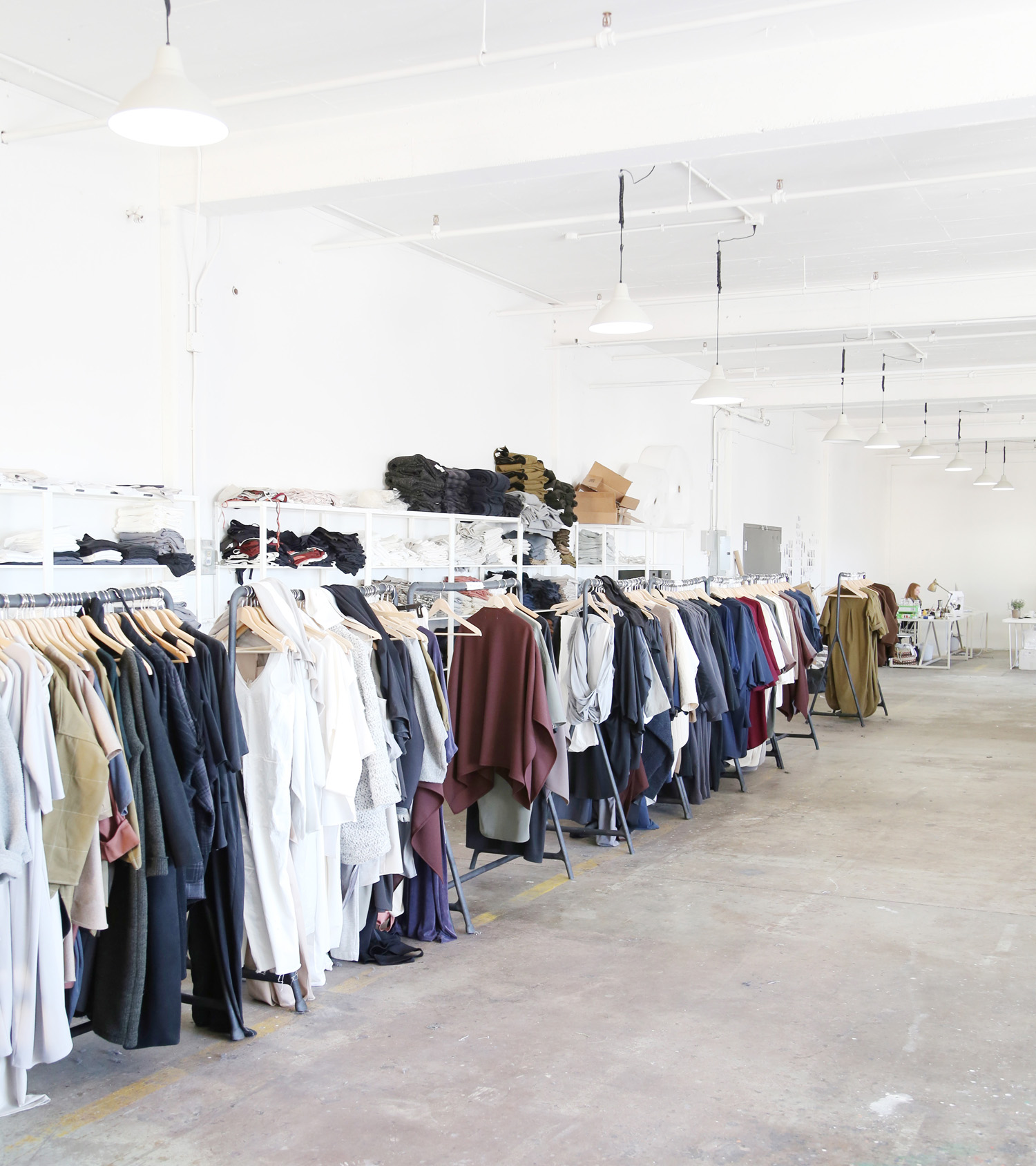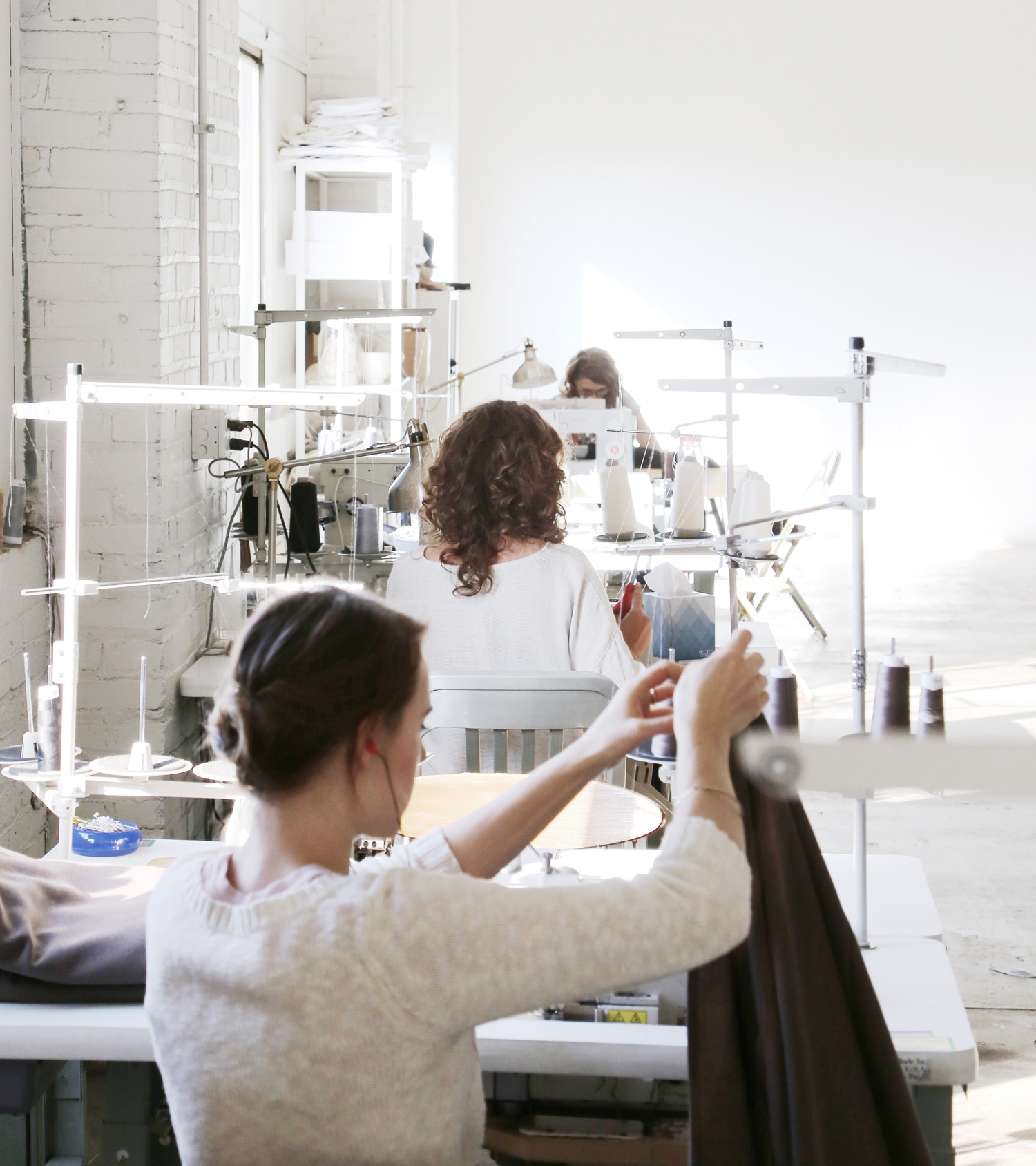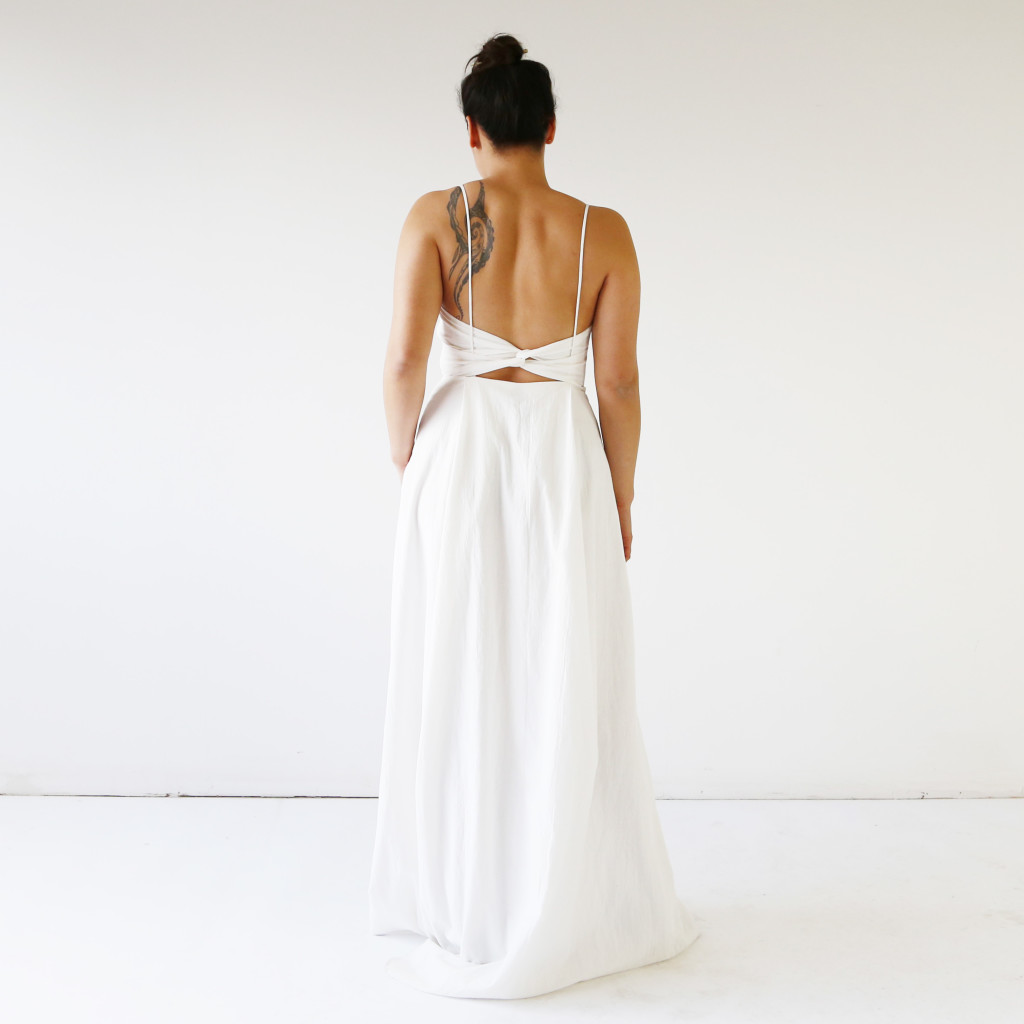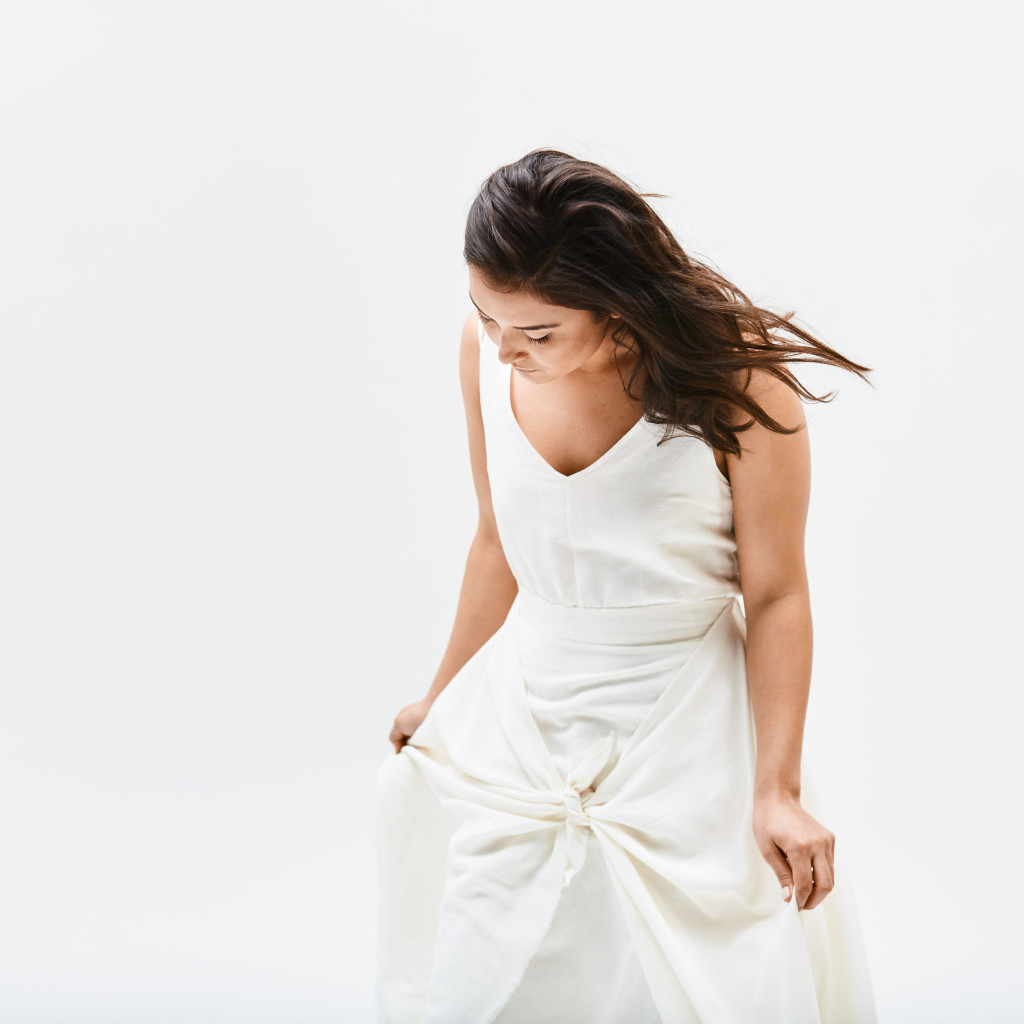 5. What is your favorite part of your job?
I feel very lucky that I get to go to work each day doing something that I love with people that I care about and respect.
6. What is next for you? What is your dream for Hackwith Design House?
We are launching HDH Bridal in a couple weeks, and I am really excited about it. It's a line that is really about more than weddings. It's about dressing up in a way that still feels like me. I love getting dressed up, getting ready for a more formal event or a friend's wedding, but it is hard to find more formal wear that fits my style. So this line I hope fills that gap in the market. For the ladies who want to get dressed up but not necessarily in satin or lace or sequins.
7. Where do we find you when you're not working?
Probably walking my Rottweiler, Samson.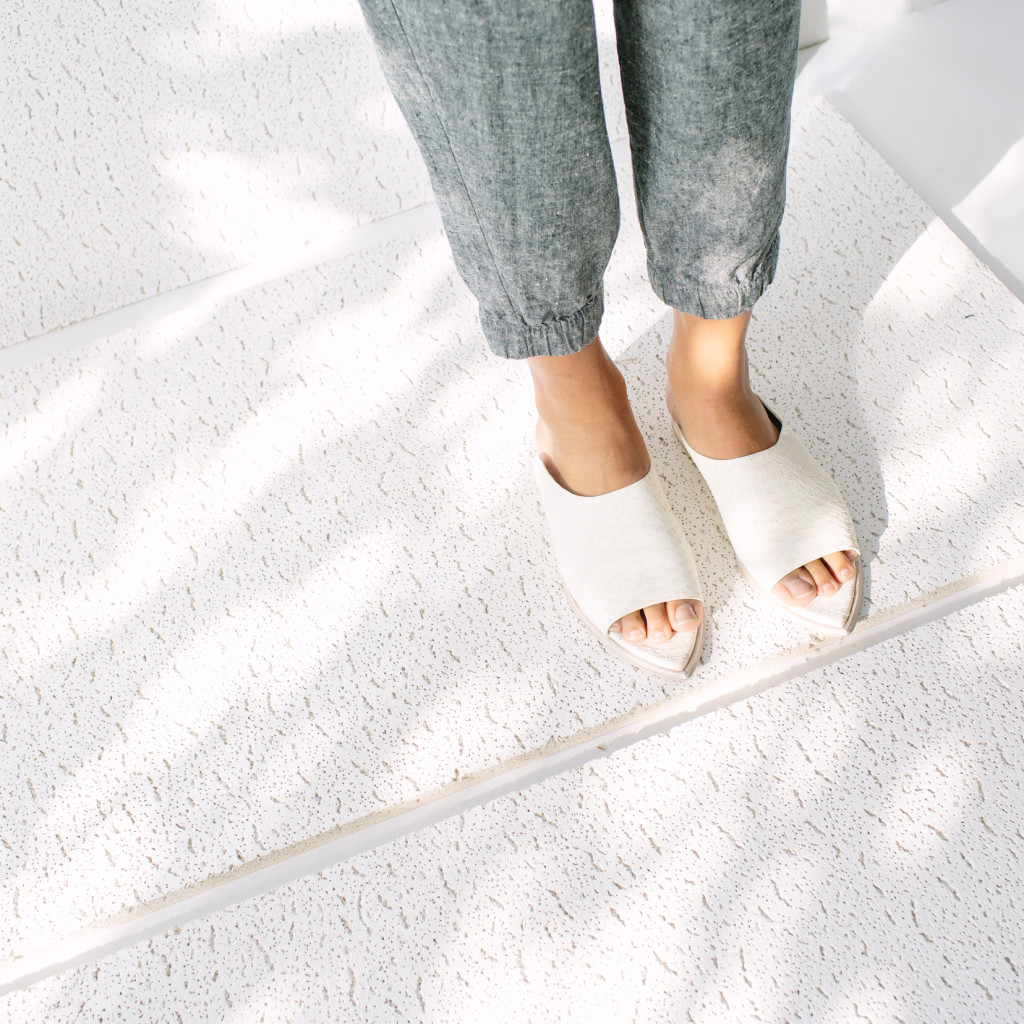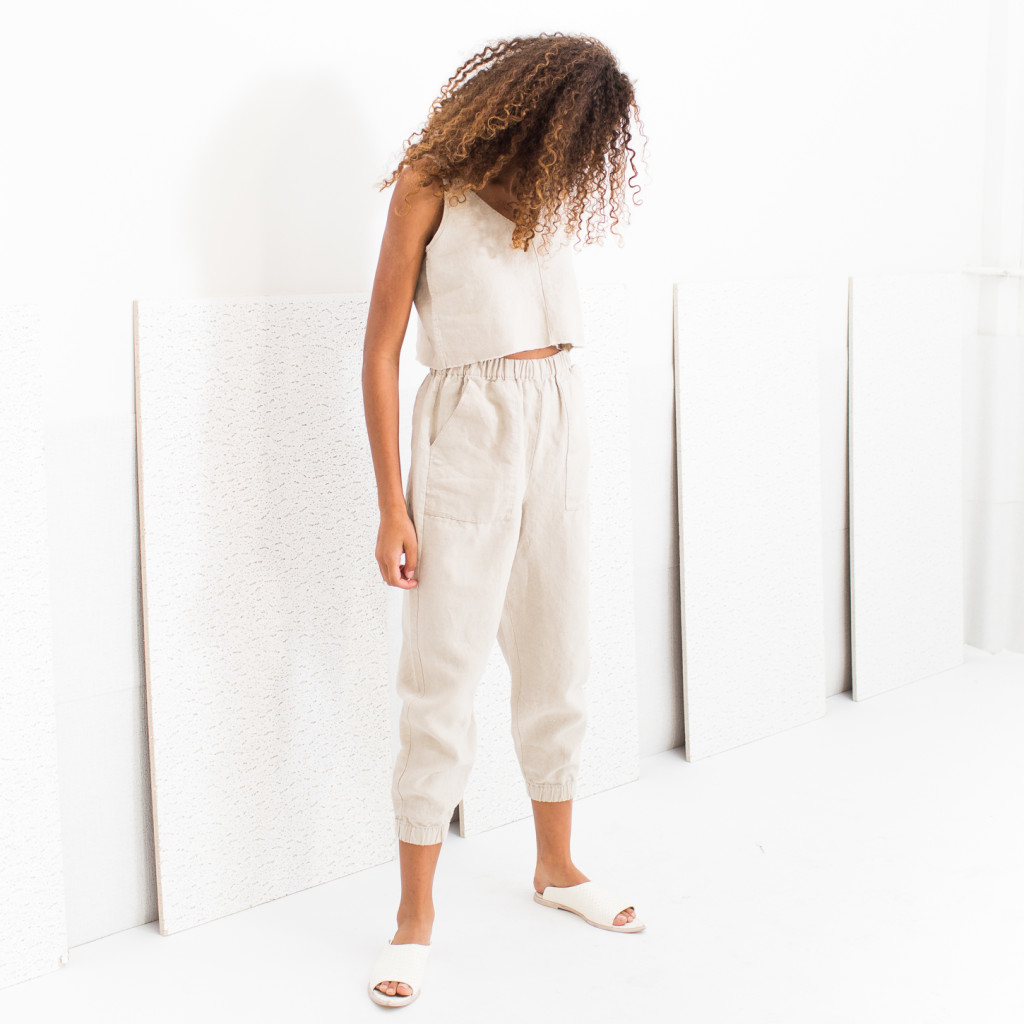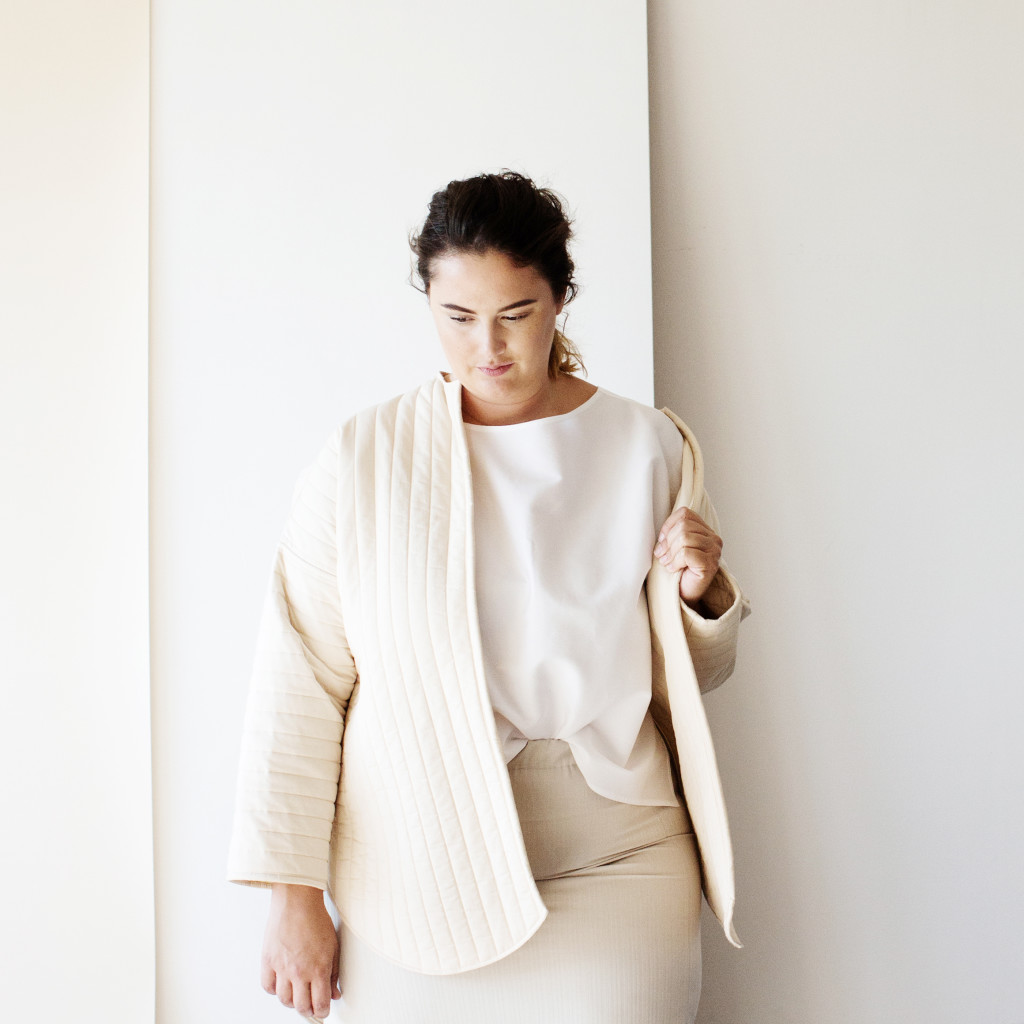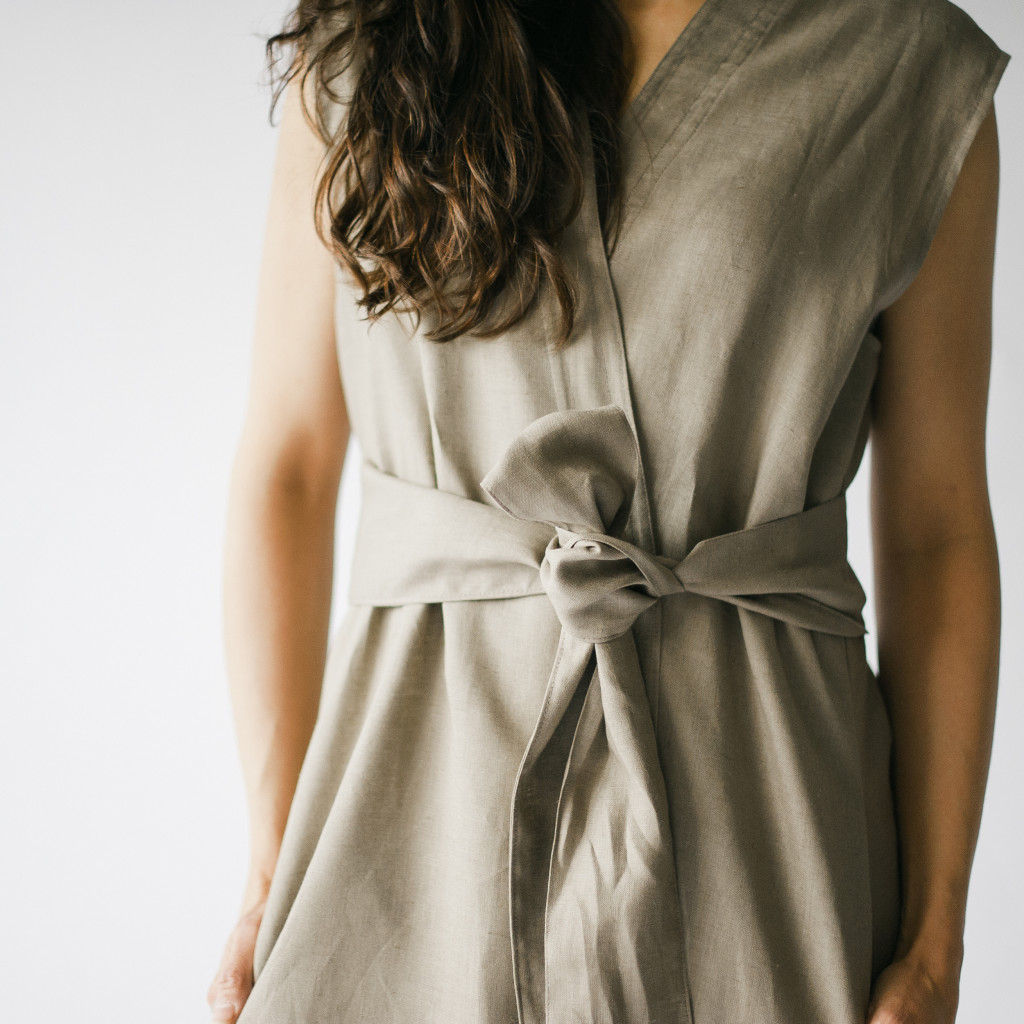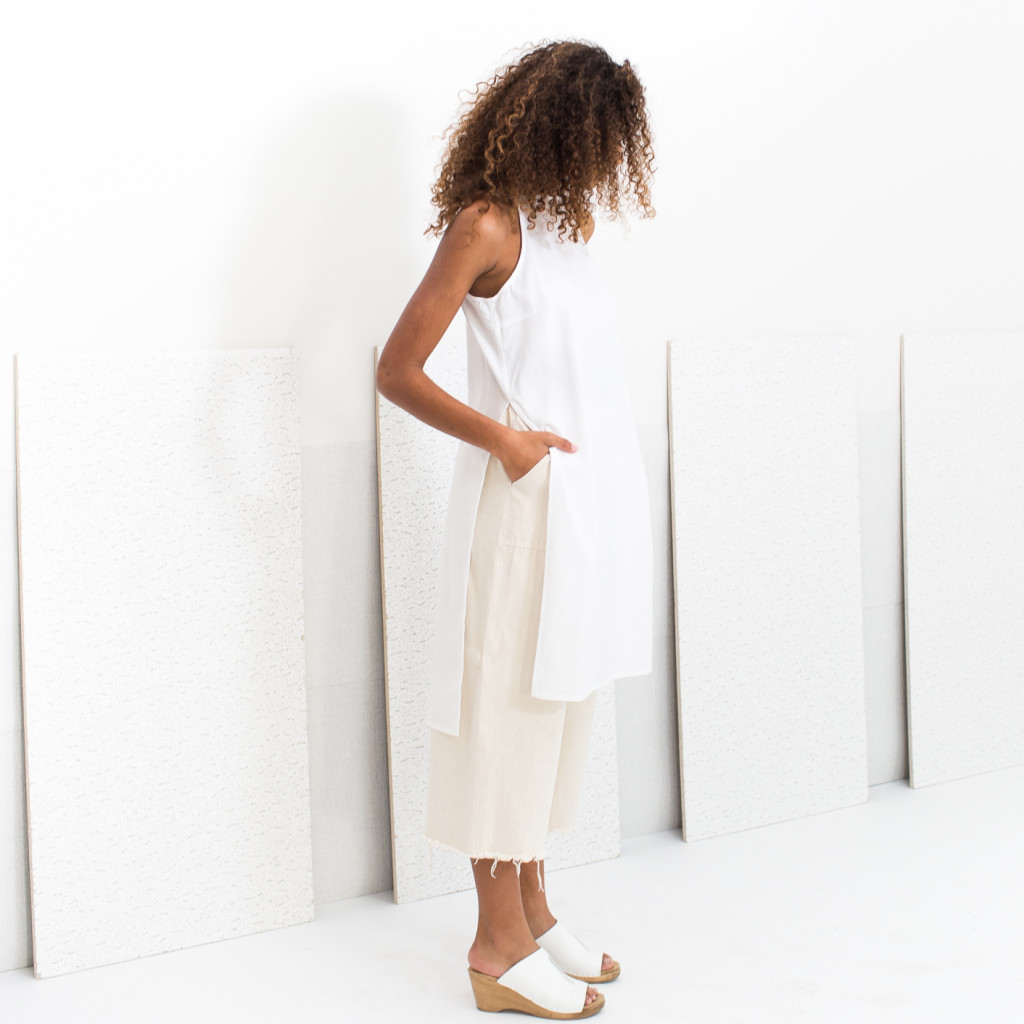 8. What really makes you feel happy?
Oh man that is a tough question to answer, but I always feel happy when I'm home with my family or spending time with good friends. I also feel really happy at work when I finish a design or another task. I try to take time to be happy with the small accomplishments throughout the day.
9. What really stresses you out?
I am an introvert, so the things that can stress me out more are when I have to do a lot of meetings with people I've never met before, or if I have to do an event with a lot of new people.
10. What piece of clothing or accessory are you attached to the most and why?
Prior to launching my website, I made this black jumper that is still one of my favorite pieces. It works well for any occasion because it is so easy to dress up or dress down. I just love it 🙂 I also got a ring from my mom for my 30th birthday that was originally my grandmother's. That ring means a lot to me.