Today I will keep it very simple with my wishlist: I show you some of my desired minimalistic ceramic vases. They all are pretty minimal, but each of them has subtle details that makes it very special and unique.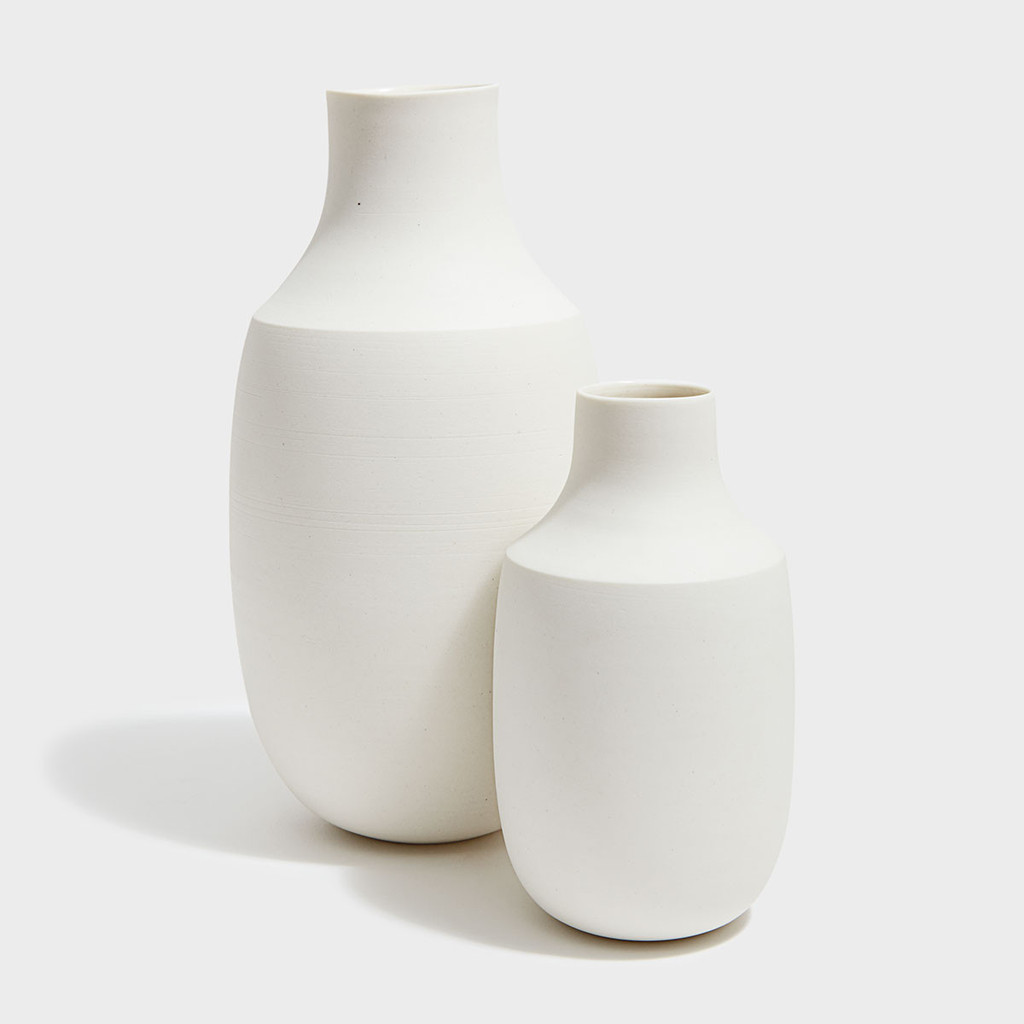 Ceramicist Lilith Rockett shapes all of her work by hand. This makes her ceramics very special to me, because no two pieces will be identical. At first glance they look simply very minimalistic, but when you look twice you discover little irregularities and small differences between products of the same series. Imperfections are not only allowed, they are celebrated, as Lilith says it on her website.
Ditte Fischer is a Copenhagen based ceramicist. Her goal is "To make products that are as simple as possible, yet at the same time display a very strong attitude." Ditte is selling her minimalistic ceramic vases in various shapes with a silky matt finish. The simple shapes are complimented by a color palette that ranges from basic colors like white, black and grey to fresh colors like the rose tone in this picture here.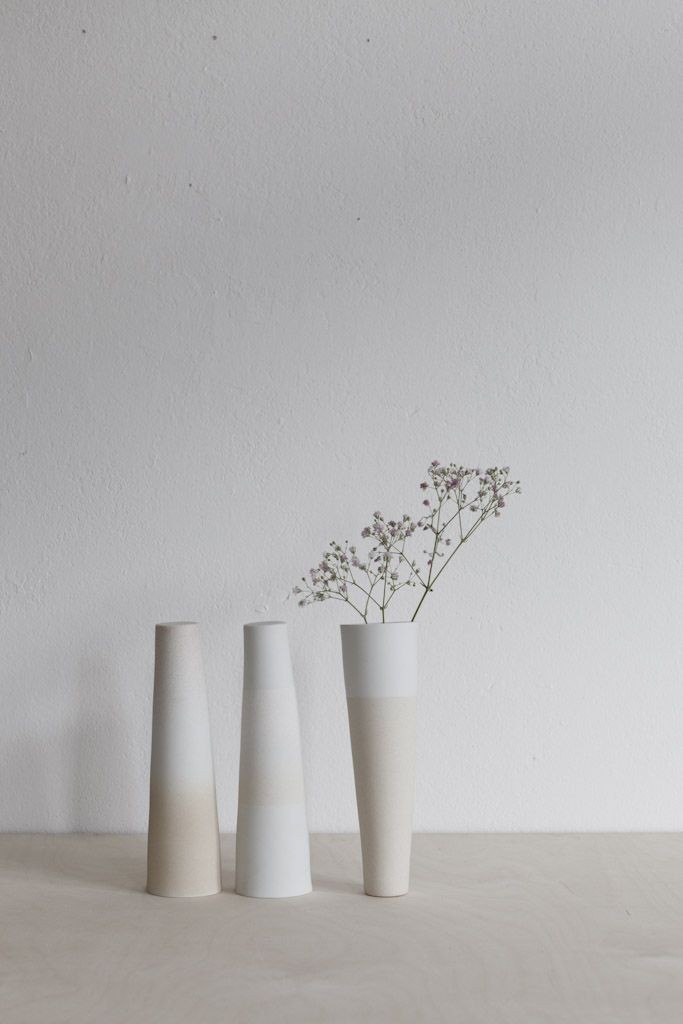 Kirstie van Noort is a young ceramicist living and working in the Netherlands. For her design is a way to communicate a certain process or the story behind a material. What makes the work of the Dutch ceramicist so interesting is her experimental and individual approach to each of her projects. The photo above is made by the German Studio Oink, they are also selling Kirstie's vases in their online shop! But make sure to visit Kirstie's studio website as well to see and read more about her work.